India's Gen Z Voters Have a Simple Message for Politicians
This article by Vrishti Beniwal and Bibhudatta Pradhan for Bloomberg may be of interest to subscribers. Here is a section:
India's Gen Z, a key swing constituency in the 2019 general elections, has a simple message for politicians: more jobs, please.

As many as 130 million first-time voters -- more than the population of Japan -- will go to the polls due by May. A key issue for this electorate is Prime Minister Narendra Modi's failure to deliver on his promise of creating 10 million jobs a year -- a pledge that won him the hearts of India's youth in the 2014 election.

Yet with barely eight months to go to national polls, voters who believe job creation is Modi's biggest failure have risen to 29 percent from 22 percent in January 2018, the Mood of the Nation survey by India Today found.

"The youth will certainly be a key demographic," said Harsh Pant, professor of International Relations at King's College in London. "While the issue of jobs may hurt Modi in the coming elections, it is also a reality he remains hugely popular with the youth compared to any other politician."
India has the potential for a massive demographic dividend considering half the population of over 1 billion is younger than 25 years old. However, in order to reap that benefit it needs to get busy with infrastructure development and manufacturing.
Modi has made more progress on public sanitation than any past prime minister and the projects to take biometric data from the population and ensure every family has a bank account have reached fruition under his tenure. The launch of a private 4G network over the whole country has the potential to deliver a digital growth dividend to the economy. India's growth at 8% is world beating right now but the country needs more exports if the current account deficit is to be reversed. Delivering on better standards of living for the young population is going to be a priority for every Indian administration for the foreseeable future.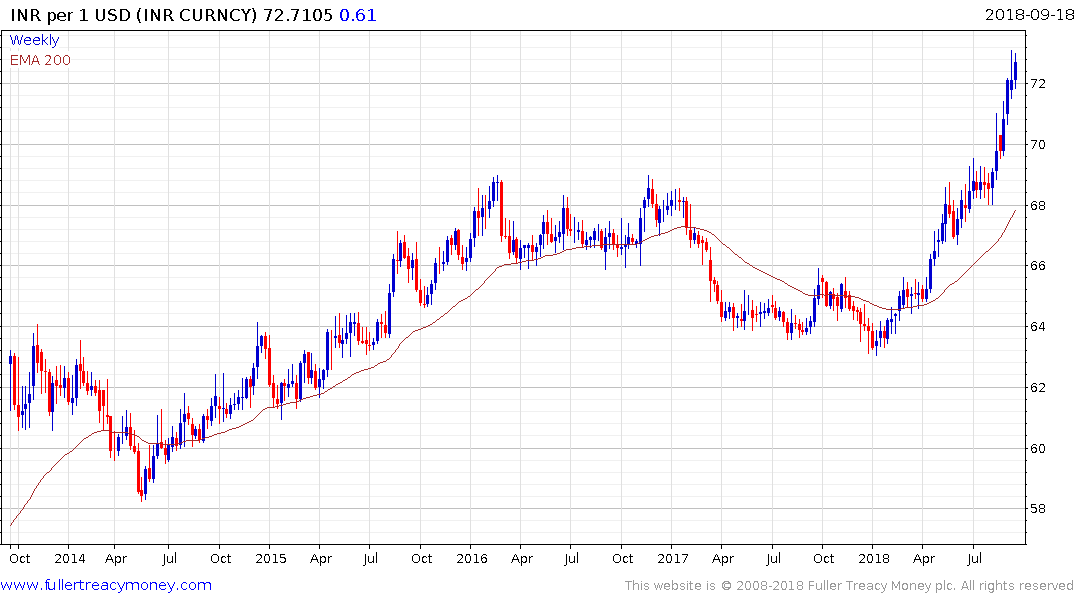 The Rupee is short-term oversold and potential for a reversionary rally is improving.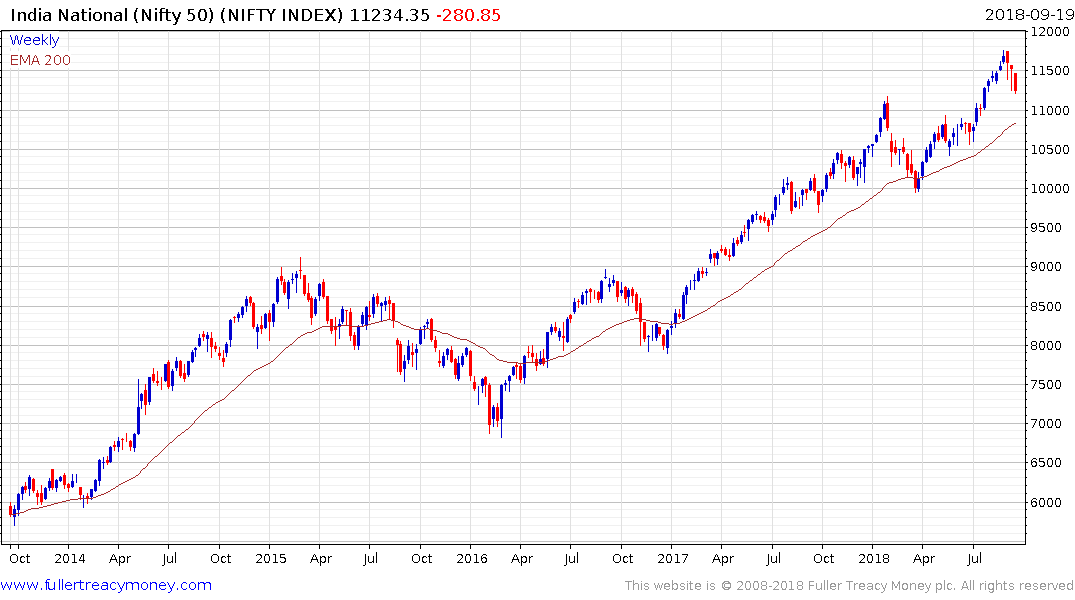 The Nifty Index is currently unwinding its overbought condition relative to the trend mean but a sustained move below the MA would be required to question medium-term uptrend consistency.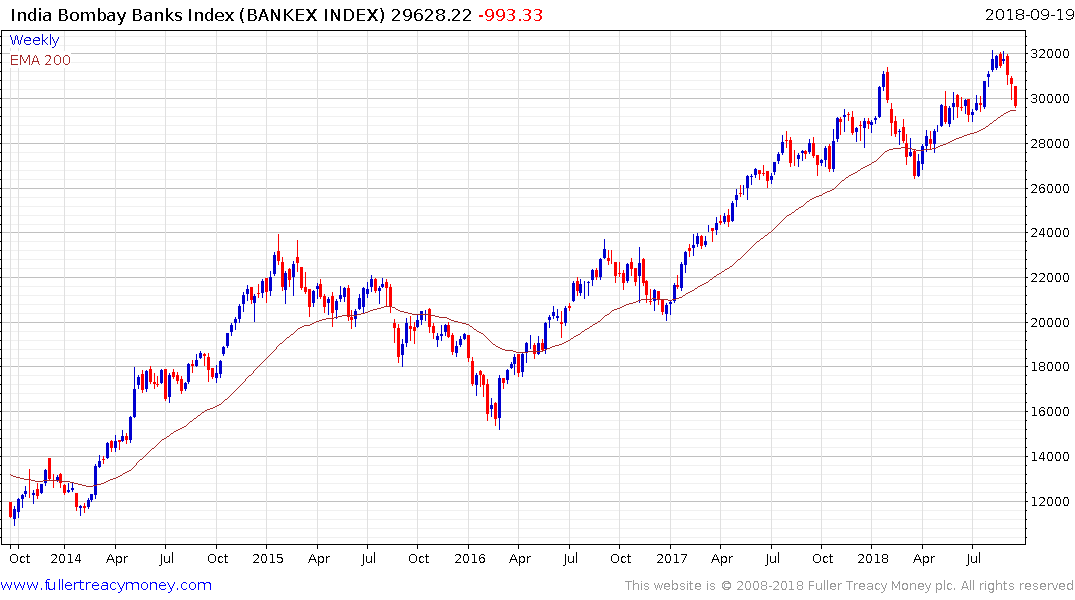 The Bombay Banks Index has now completed its reversion towards the mean and will need to demonstrate support soon if the uptrend is to remain reasonably consistent.
Back to top