India Plans Record Borrowing to Fund Modi's Growth Ambitions
This article from Bloomberg may be of interest to subscribers. Here is a section:
That plan will require borrowing a record 14.95 trillion rupees ($200 billion) to bridge the shortfall, much higher than the 13 trillion rupee consensus, as revenues from divestments are slow to materialize.

"While the fiscal expansion is expected to be pro-growth, the heavy supply is expected to worry the bond markets," said Upasna Bhardwaj, an economist with Kotak Mahindra Bank Ltd.

Indian bonds fell, with the yield on benchmark 10-year notes rising by as much as 21 basis points. Stocks traded 1.5% higher, paring earlier gains of as much as 1.8%.

The looser spending puts India on track to post one of the deepest budget deficits among major economies as nations spend their way out of the pandemic-induced downturn.
The 2022 state elections are India's equivalent of the mid-term elections in the USA. Four of the largest population states will hold elections. This will both influence the government's majority and reflect public sentiment following the abandonment of the farm reforms. This article from the Hindustan Times may also be of interest.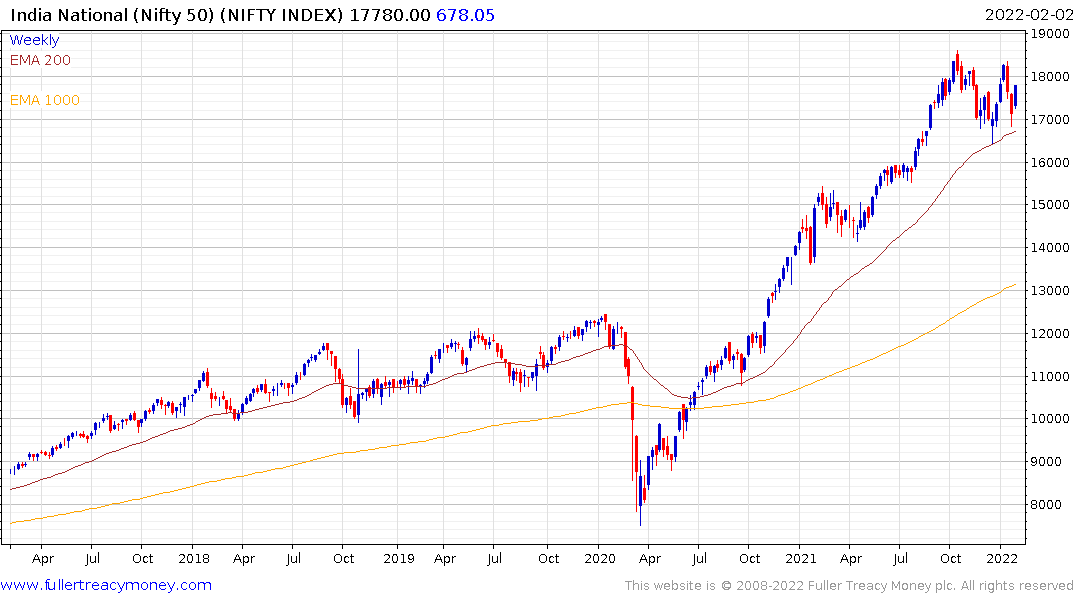 By choosing to significantly expand the fiscal deficit, Modi's government is seeking to buy the result. That's helping to boost the stock market. The Nifty Index continues to bound from the region of the trend mean.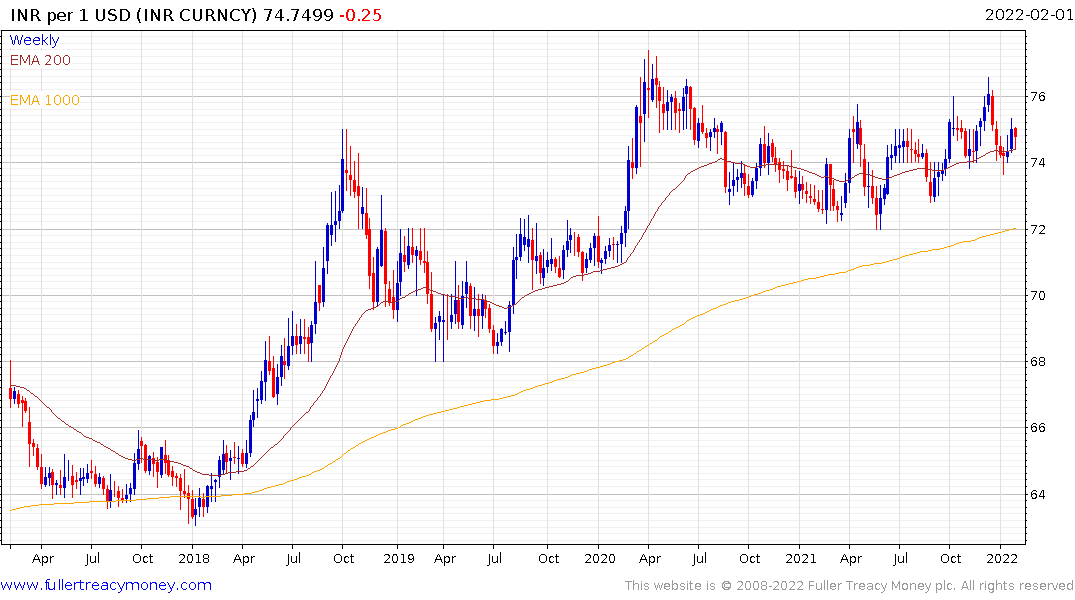 The Rupee was not as weak as it might have been. Investors are no doubt weighing whether India's growth can outstrip the inflationary pressures spurred by additional spending.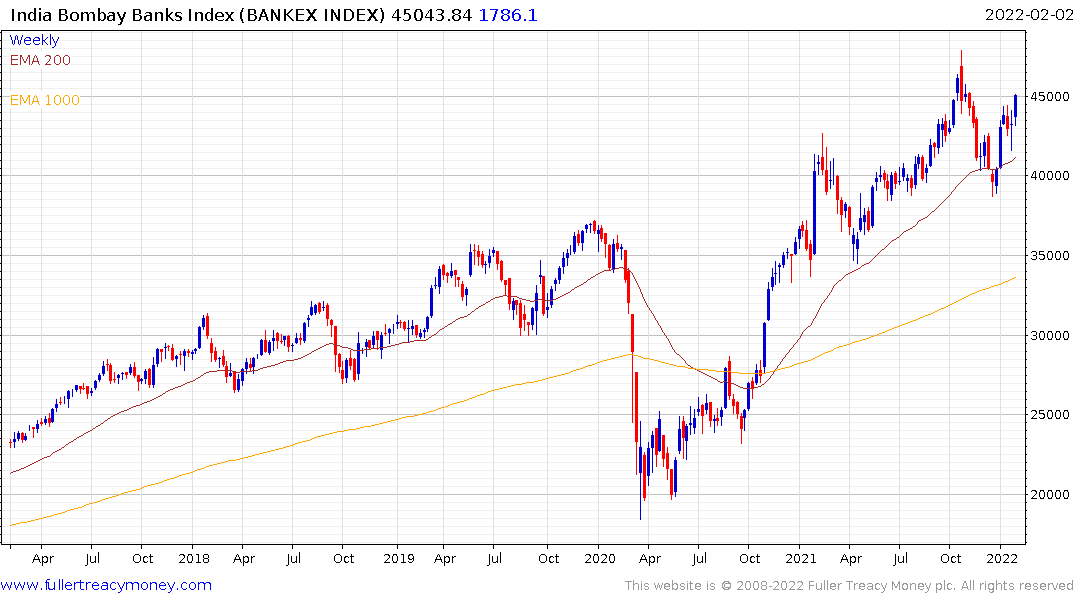 The Banks Index also remains on a recovery trajectory.
Back to top