India Needs to Stop the IL&FS Rot From Spreading: Andy Mukherjee
This article by Andy Mukherjee for Bloomberg may be of interest to subscribers. Here is a section:
Infrastructure Leasing & Financial Services Ltd. is a sprawling nonbank institution that used its highly rated paper to chalk up $12.5 billion of debt, which it funneled into the financing of long-term assets like roads, townships and water-treatment plants. Most of these businesses are owned by IL&FS-linked operating companies.

The opacity masked growing liquidity problems, though only up to a point. Some of the group's finance companies are now missing repayments on short-term paper, even as the unlisted parent's owners, including state-run Life Insurance Corp. of India, dawdle over an emergency infusion of funds.

The task of highlighting the systemic risks fell to equity markets. Dewan Housing Finance Corp. led the carnage on Friday when its shares fell more than 42 percent. (They were down almost 60 percent at one stage.) Most other shadow lenders, which make retail loans but don't take deposits, also dropped between 12 percent and 17 percent.

The bloodbath was sparked by the money market, where a mutual fund sold Dewan's notes at a yield of 10.75 percent, compared with 8.6 percent for other corporate debt locally rated as AAA.
Investors have been worried about India's high valuations and highly leverage banking sector for more than a decade but the more robust attitude of the RBI coupled with the bankruptcy of IL&FS have been catalysts to bring these issues to the fore.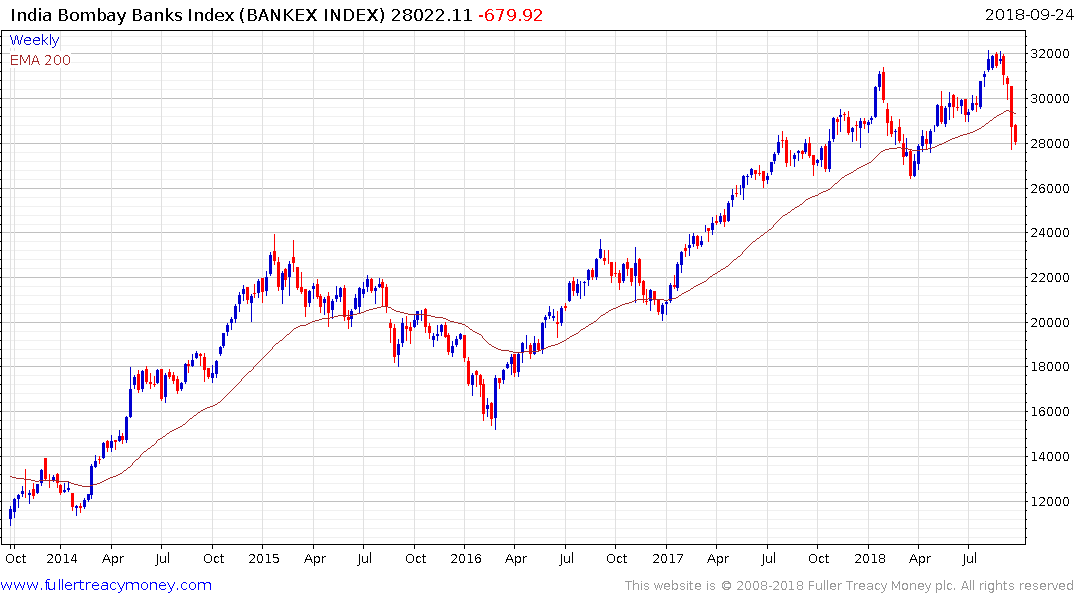 The Bombay Banks Index bounced off its lows on Friday but the rebound was retraced today with fresh downside leadership. Both Axis Bank and Yes Bank were steady but the Index remains weak and has been leading the market on the downside.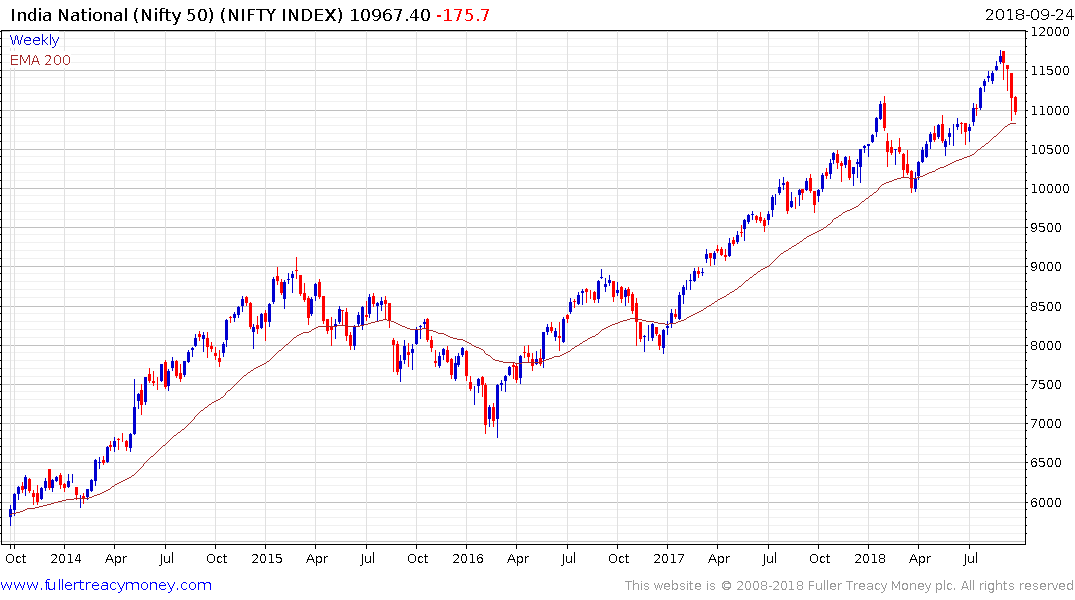 The Nifty Index has pulled back in sympathy and is now testing the region of the trend mean.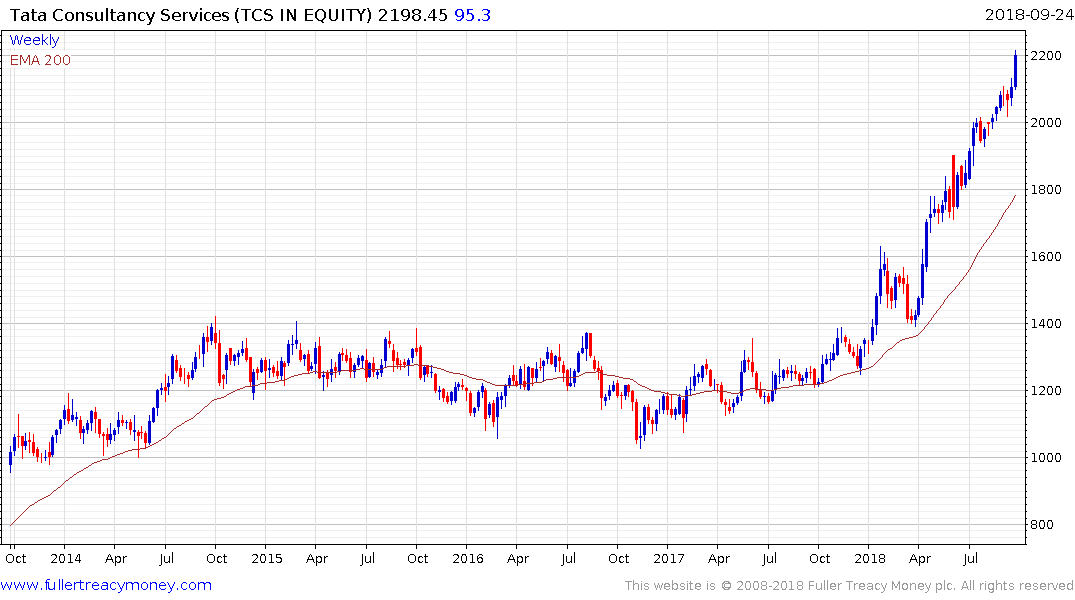 To highlight this issue is primary focused on the banking and housing sectors, Tata Consultancy which derives the vast majority of revenue from overseas moved to a new high today.
Back to top