India Monitoring for "Signs of Fragility" Among Shadow Banks
This article by Sidartha Singh, Anirban Nag and Unni Krishnan for Bloomberg may be of interest to subscribers. Here is a section:
Just as they emerge from the worst bad-loan problem in two decades, India's banks are staring at another potential surge in soured debt as a result of their exposure to troubled non-bank finance companies. In its latest Financial Stability Report, the Reserve Bank of India warned that any failure among the largest of the NBFCs or housing finance firms could cause losses comparable to a major bank collapse.

The central bank selected the non-banks to monitor based on the size of their balance sheet, the scale of their operations, as well as governance practices and credit behavior, he said.

There have been some instances of governance lapses and "we are dealing with it," Das said, without naming any company. "But there are a large number of others who have encountered business failures and certain external factors which impacted their business model."

Das said lenders which haven't been diligent in their lending practices "will have to pay" the price for it.
Property in India is more expensive than one would expect based on the size of the economy but not compared to the size of the population. Nevertheless, housing finance companies have gotten into a difficult position because the prices they paid for land are out of character with even the loftiest prices they are asking for the houses already built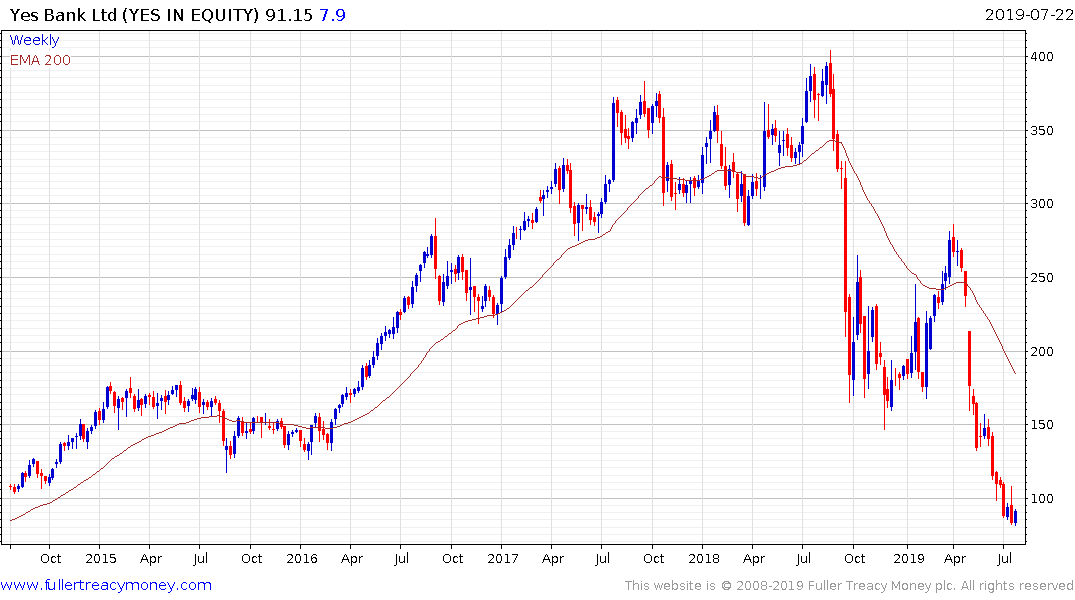 So far, Yes Bank has taken the brunt of short selling as investors explore the connections between banks and housing finance companies. It is unlikely to be the only bank with this kind of exposure but it is certainly the highest profile. Nevertheless, while the Bombay Banks Index is easing back from its recent peak, a sustained move below the trend mean would be required to question the consistency of the medium-term trend.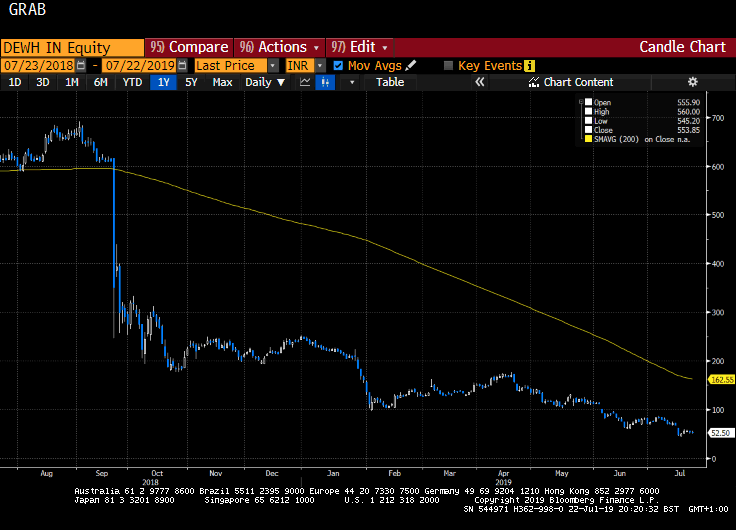 Dewan Housing Finance defaulted on one of its bonds last week and the share remains in a downtrend.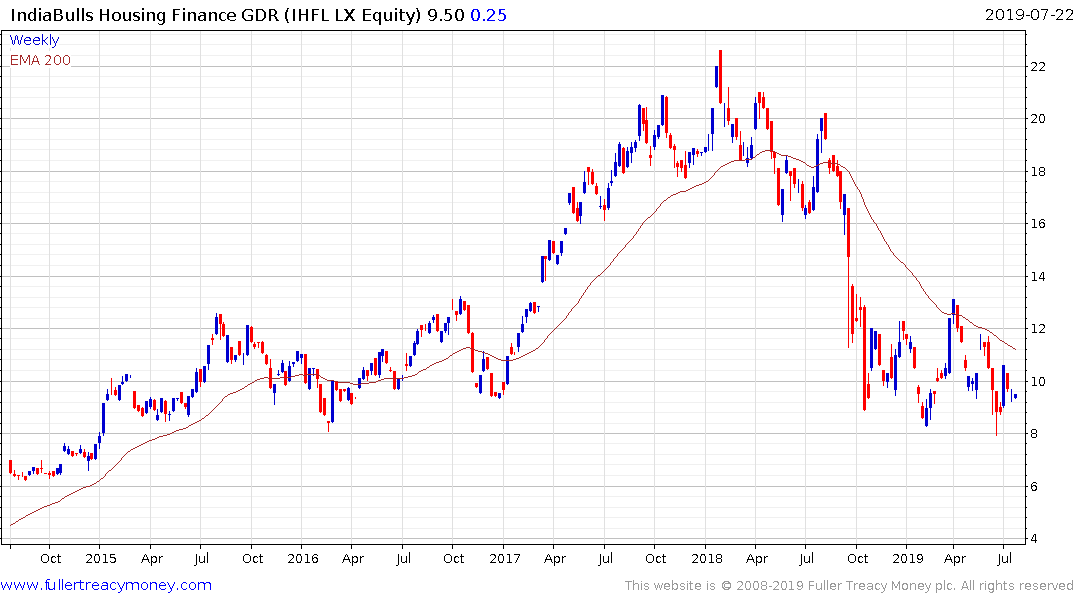 IndiaBulls may be in the process of posting a failed break below INR600.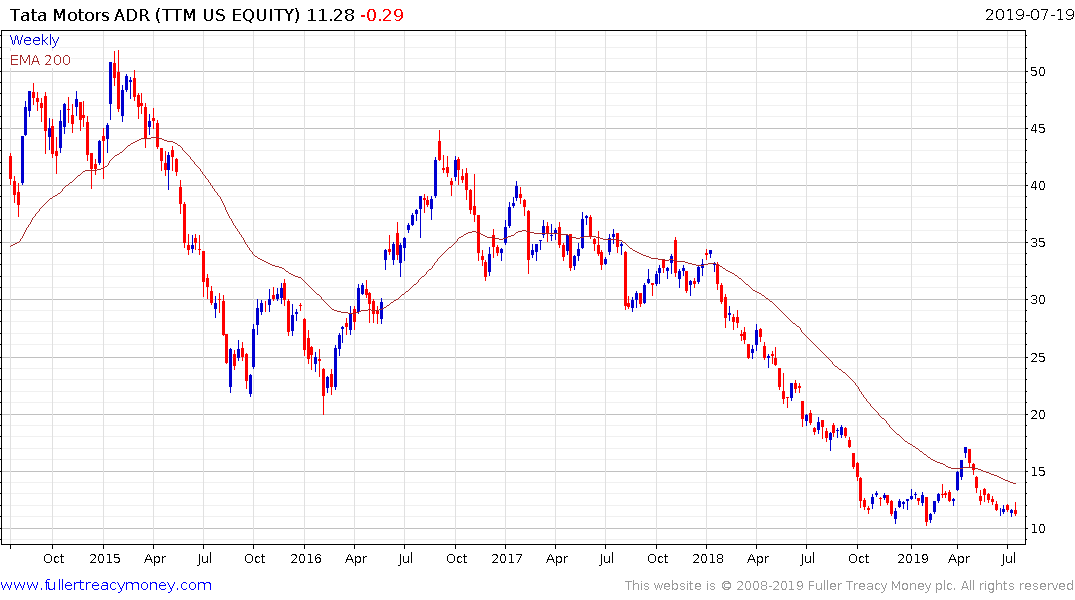 Outside of the housing finance sector there have also been some significant declines. Tata Motors' ADR has been ranging above $10 since October and a sustained move above $15 would signal a return to demand dominance.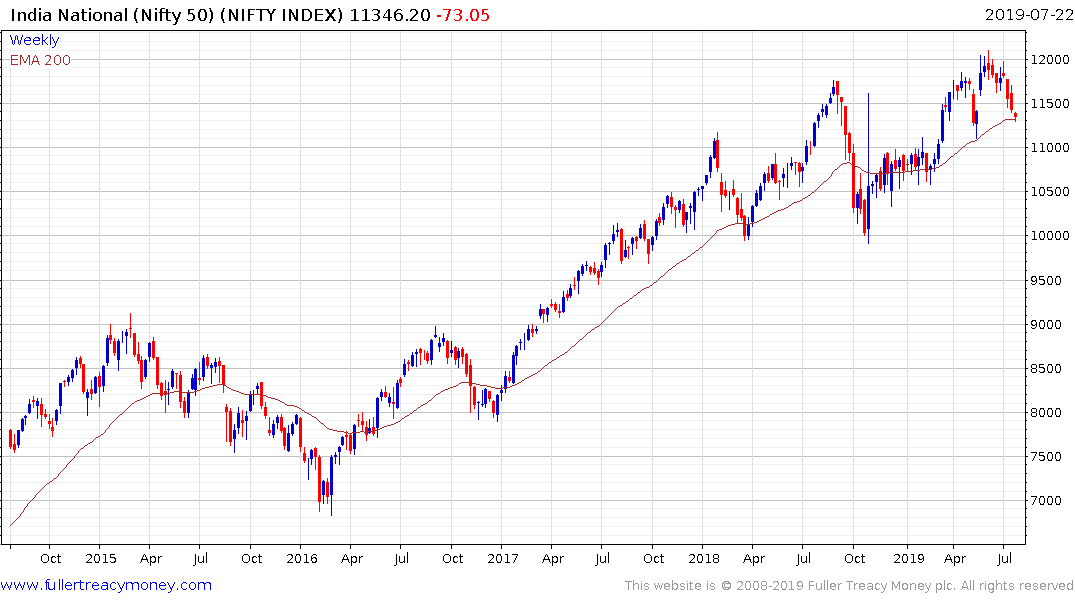 With the RBI cutting interest rates, placing its employees on the boards of companies and taking a more hands-on approach to the housing finance sector, there is scope for nonperforming loans issue to be managed effectively but this is a topic worth monitoring lest it impact the wider market.
A broader point is the US housing market is now dominated with nonbank housing finance companies because conventional banks are writing far fewer mortgages. These nonbank companies are highly exposed to the interest rate cycle and to availability of credit. It is reasonable to expect the connections between them and banks will be explored during any downturn in the housing market.
Back to top