Alibaba Is Too Big to Ignore
This is an interesting interview where Yang Liu of Aberdeen Asset Management comments on Alibaba's IPO but perhaps more importantly on the outlook for the Chinese stock market over the next couple of years. It's an almost 8 minute video where the latter half is more interesting than the first.

Yang Liu makes the point that the US market has outperformed by a wide margin over the last few years and opines that this is not because China has been doing so much wrong. The opening up of the A-Share market to foreign investors, through the Shanghai-Hong Kong connection has the capacity to allow much more capital to flow to the mainland and Hong Kong markets so they are worth watching in addition to the fact that they have some of the most attractive valuations in the world.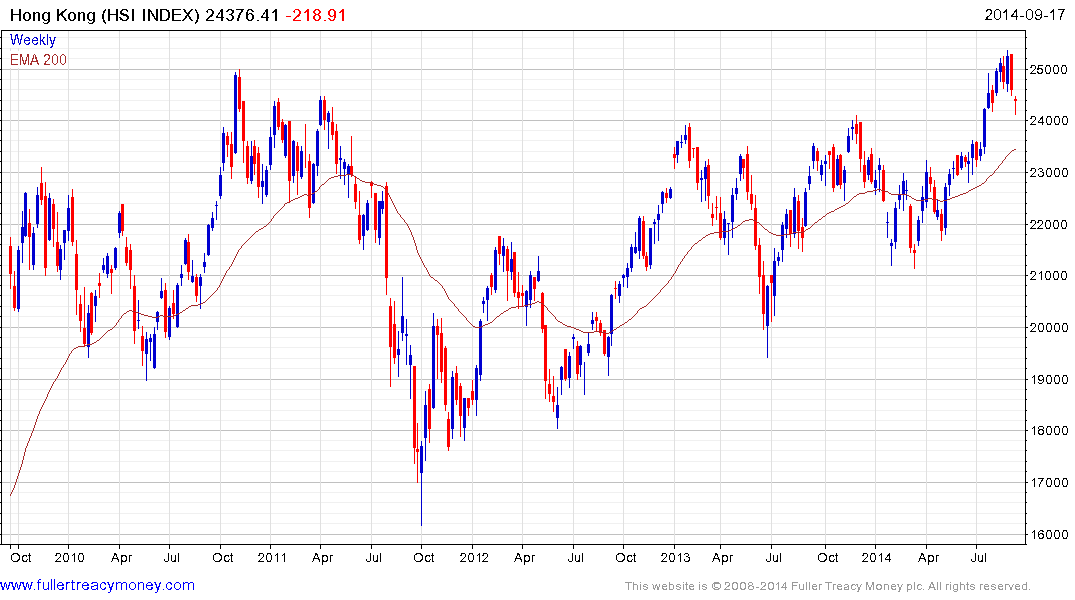 The Hang Seng Index has paused in the region of the 2011 highs and some consolidation of its earlier advance is underway. However, a sustained move below the 200-day MA, currently near 23,300, would be required to begin to question medium-term scope for continued upside.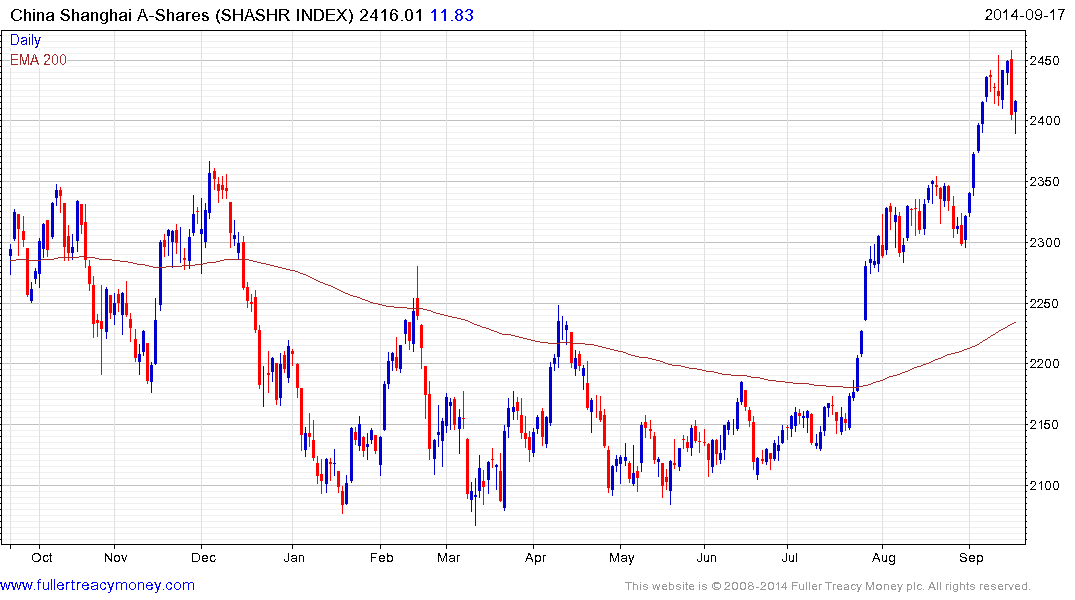 The Shanghai A-Shares Index posted a large downside key reversal yesterday suggesting some consolidation of recent gains is now underway. Provided the Index continues to hold above the 200-day MA, the benefit of the doubt can be given to recovery potential.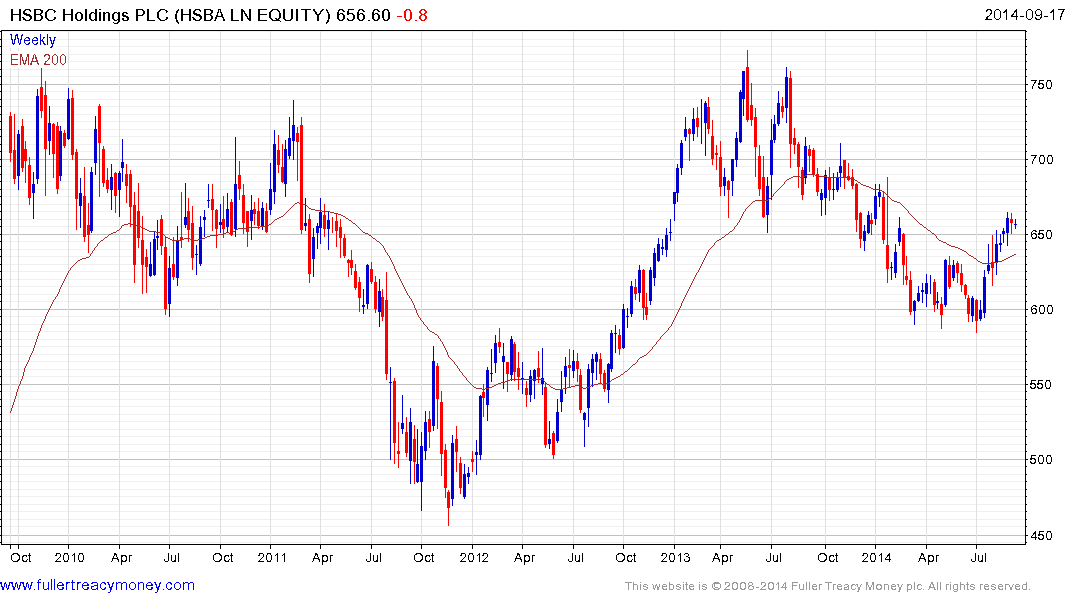 Interestingly HSBC Bank has rallied to break a 16-month progression of lower rally highs over the last month and a sustained move below 625p would be required to question medium-term scope for continued higher to lateral ranging.
Back to top