In India, Facebook's WhatsApp Plays Central Role in Elections
This article by Vindu Goel for the New York Times may be of interest to subscribers. Here is a section:
WhatsApp has largely escaped that notice because it is used more heavily outside the United States, with people in countries like India, Brazil and Indonesia sending a total of 60 billion messages a day. And unlike Facebook and Instagram, where much of the activity is publicly visible online, WhatsApp's messages are generally hidden because it began as a person-to-person communication tool.

Yet WhatsApp has several features that make it a potential tinderbox for misinformation and misuse. Users can remain anonymous, identified only by a phone number. Groups, which are capped at 256 members, are easy to set up by adding the phone numbers of contacts. People tend to belong to multiple groups, so they often get exposed to the same messages repeatedly. When messages are forwarded, there is no hint of where they originated. And everything is encrypted, making it impossible for law enforcement officials or even WhatsApp to view what's being said without looking at the phone's screen.

Govindraj Ethiraj, the founder of Boom and IndiaSpend, two sites that fact-check Indian political and governmental claims, called WhatsApp "insidious" for its role in spreading false information.

"You're dealing with ghosts," he said. Boom worked with Facebook during the Karnataka elections to flag fake news appearing on the social network.
There is no getting around the fact that social media is now part of the fabric of everyday life. It is the medium through which many people stay in contact with family, friends and acquaintances. It is also how companies, marketing firms and political parties maintain constant contact and attempt to influence our decisions.
The best lies are usually dressed up in the truth and this is the mantle fake news providers don to gain credibility. There is definitely a problem with fake news and with media enterprises exploiting our inherent biases to gain our ears. Ben Hunt wrote an interesting post on this phenomenon this week.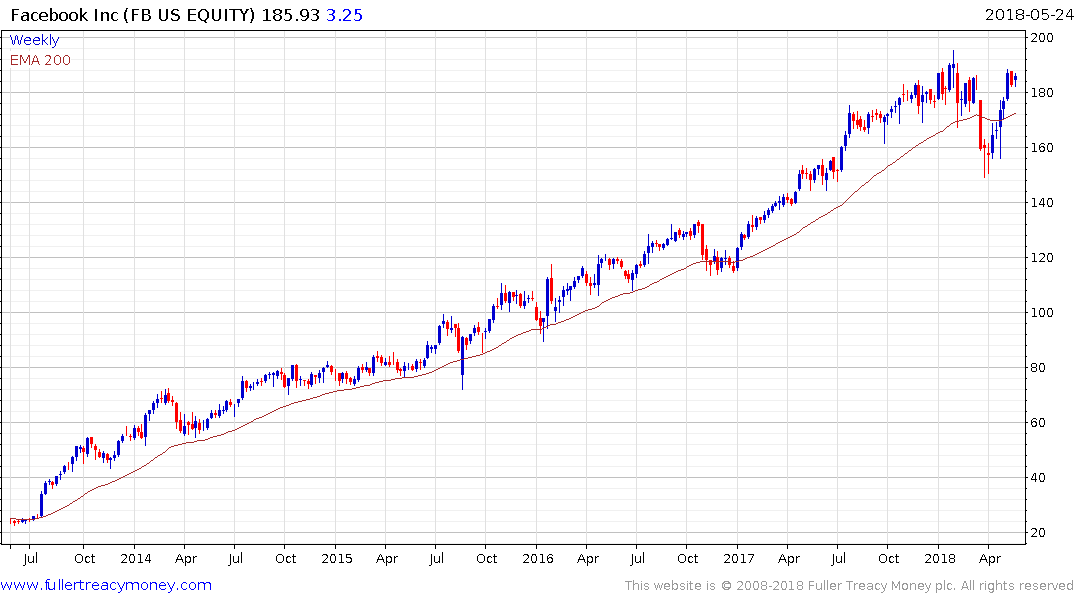 The broader perspective is the reason companies and pollsters use social media is because it works. Facebook has bounced back impressively from its March lows and is now retesting its peak. That low now represents the latest higher reaction low in the course of the medium-term uptrend.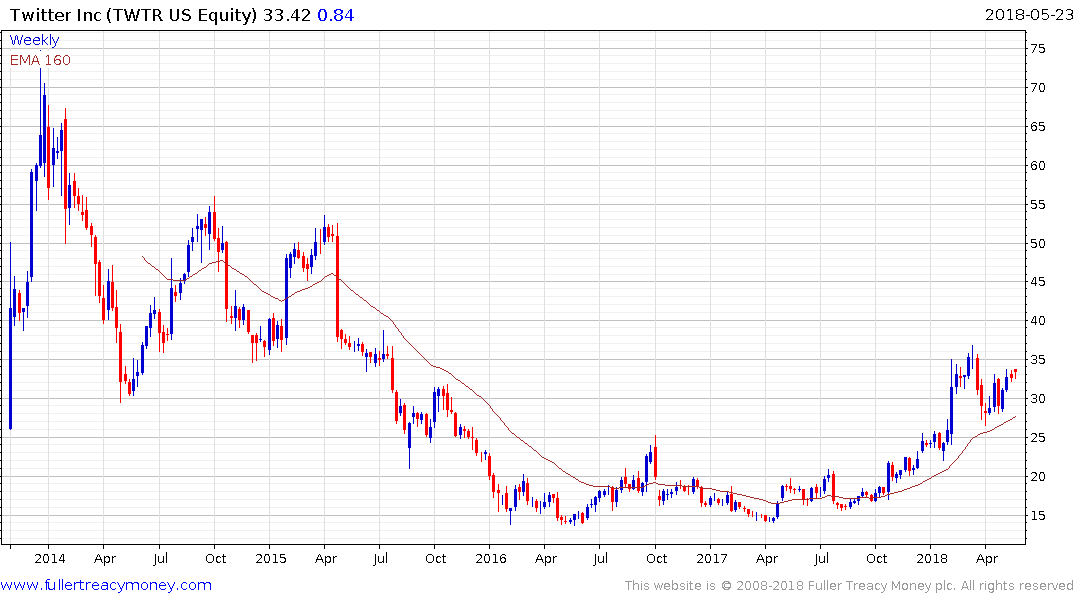 Twitter is the process of forming a first step above its base.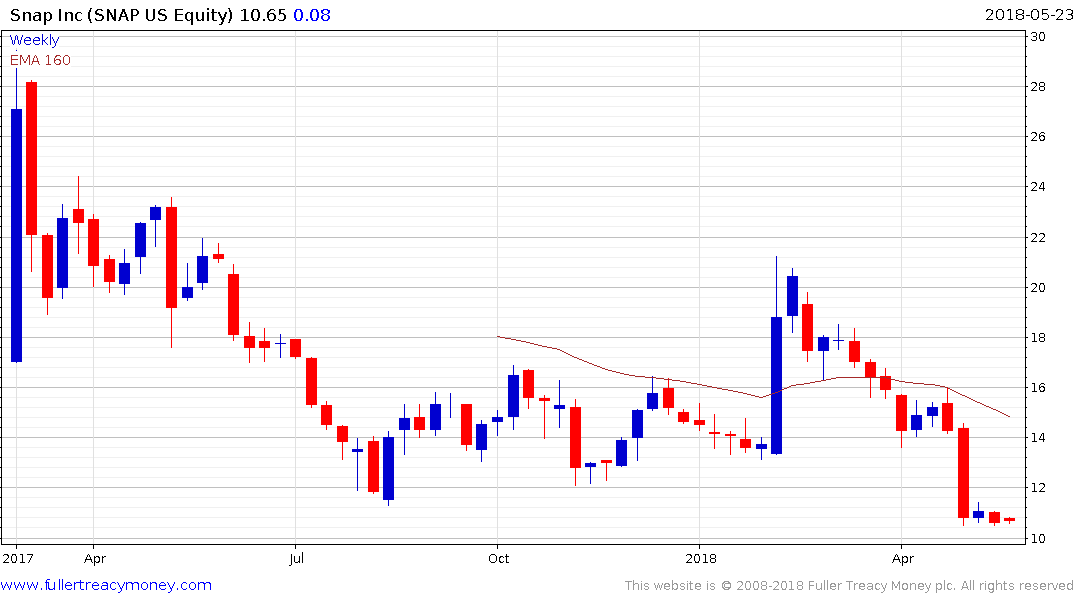 Snap Inc has pulled back sharply following the failed upside break in February and is now testing the $10 area. A clear upward dynamic will be required to signal a return to demand in this area.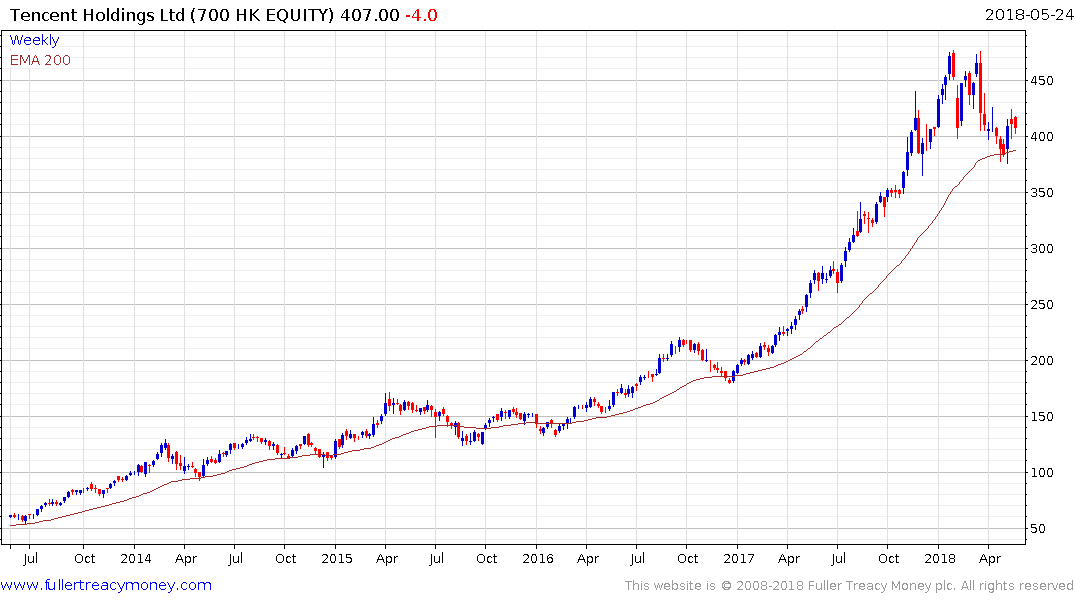 Tencent bounced from the region of the trend mean earlier this month and will need to continue to hold that level if support building is to be given the benefit of the doubt.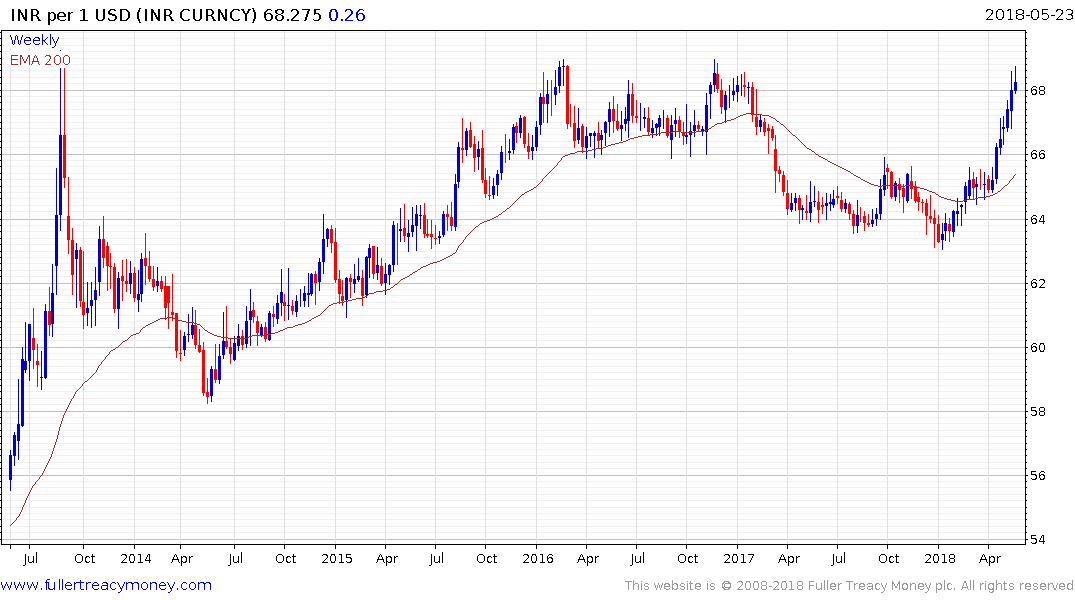 Meanwhile India is under pressure from the rising oil price and there are a number of regional elections due over the next 12 months. The Rupee is back testing its lows against the Dollar but needs to bounce in a dynamic manner if demand is to return to dominance in this area.
Back to top