Illumina Falls Most Since May on Outlook for Demand, Grail Costs
This article from Bloomberg may be of interest to subscribers. Here is a section:
Illumina has been embroiled in a costly prolonged battle over its acquisition of Grail. In an unusual move, Illumina finalized the Grail purchase in August 2021 despite complaints from regulators in both the US and Europe. Illumina and Grail were warned last month that they risk "hefty fines." In its earnings report, Illumina said it recognized $609 million in legal contingencies, including an accrual of $453 million during the second quarter for a potential fine.

"The $8 billion Grail purchase has shifted the story, with multiple antitrust challenges that will play out in 2022," Bloomberg Intelligence analyst Jonathan Palmer wrote. "These have raised the stakes and shaken confidence."

On a call with investors, Chief Executive Officer Francis deSouza gave no indication of backing down from the purchase. Meanwhile, the company expects reduced revenue growth from its core business in the second half of the year.

Piper Sandler analyst David Westenberg said the most concerning factor behind Illumina's guidance cut was deferred lab investments by some users of the company's DNA sequencing machines, and customers holding less inventory.

"Some customers experienced supply chain pressures that delayed their lab expansions," deSouza said on the call. Those who planned to launch new labs or expand existing ones were stymied by supply chain issues, while others are managing capital "more conservatively," he said.
Illumina is the dominant supplier of genetic sequencing machines. The purchase of Grail was about gaining entry to the blood diagnostics market with a particular focus on early cancer diagnosis. It's a potentially high growth and complimentary market. If the purchase remains intact, it should deliver a dominant position in both markets.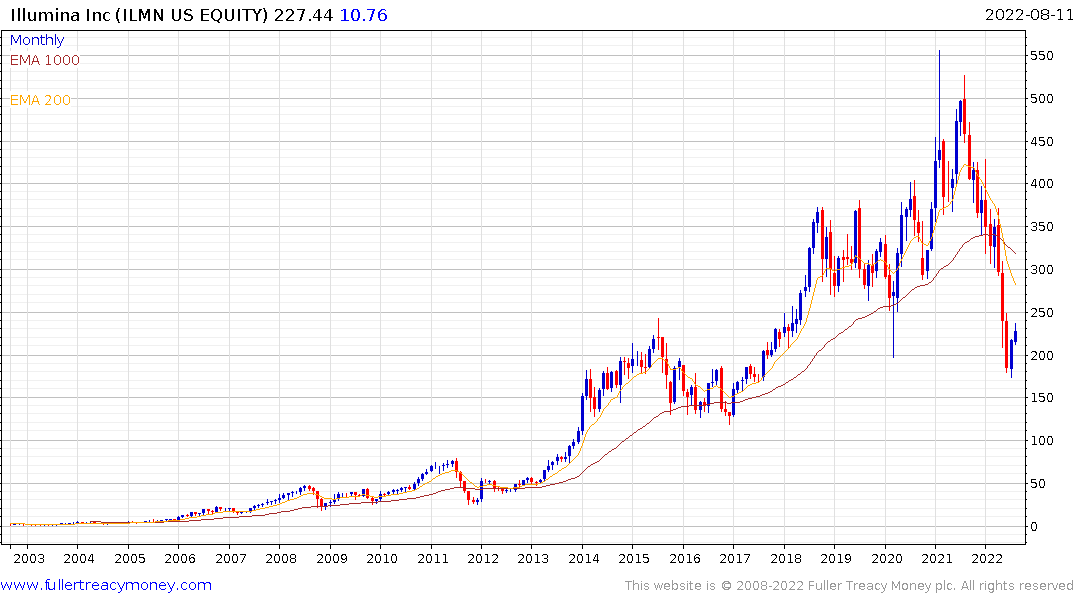 The new machinery market is highly cyclical which is reflected in the lumpy price action over the last decade. That's despite the fact much of the company's revenue comes from consumables (71% of revenue). The write down of potential legal costs is probably a one-off issue, so the share steadied today following the initial decline. The price is currently in the region of the lows from 2020.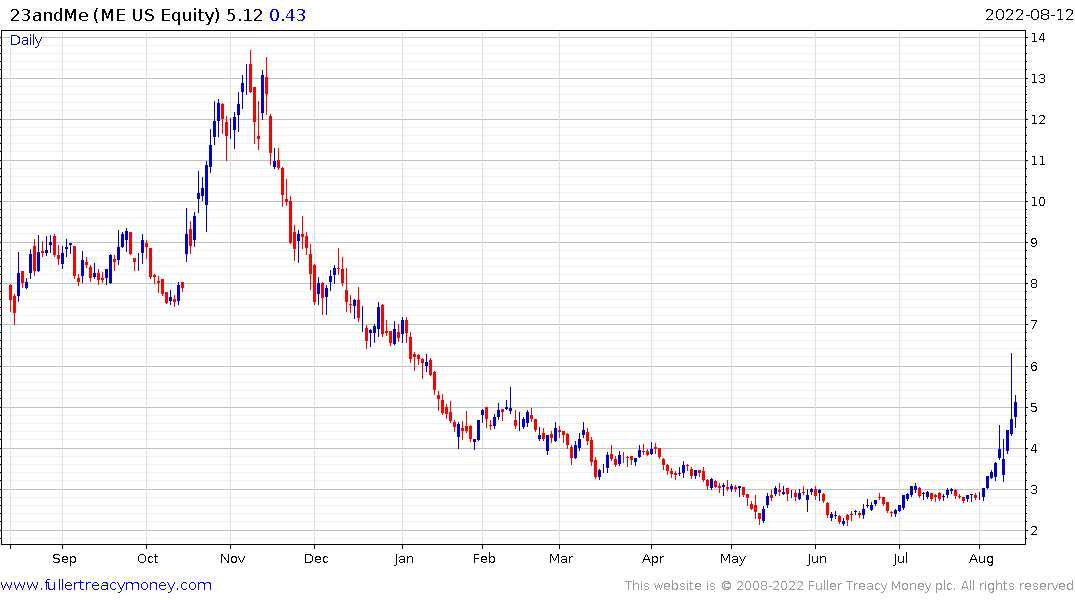 23andMe IPOed in 2020. It's a major user of genetic sequencing equipment. The long-term aim is to utilize the data gained from millions of DNA samples to develop novel therapies. The share rebounded impressively this week to challenge the region of the trend mean.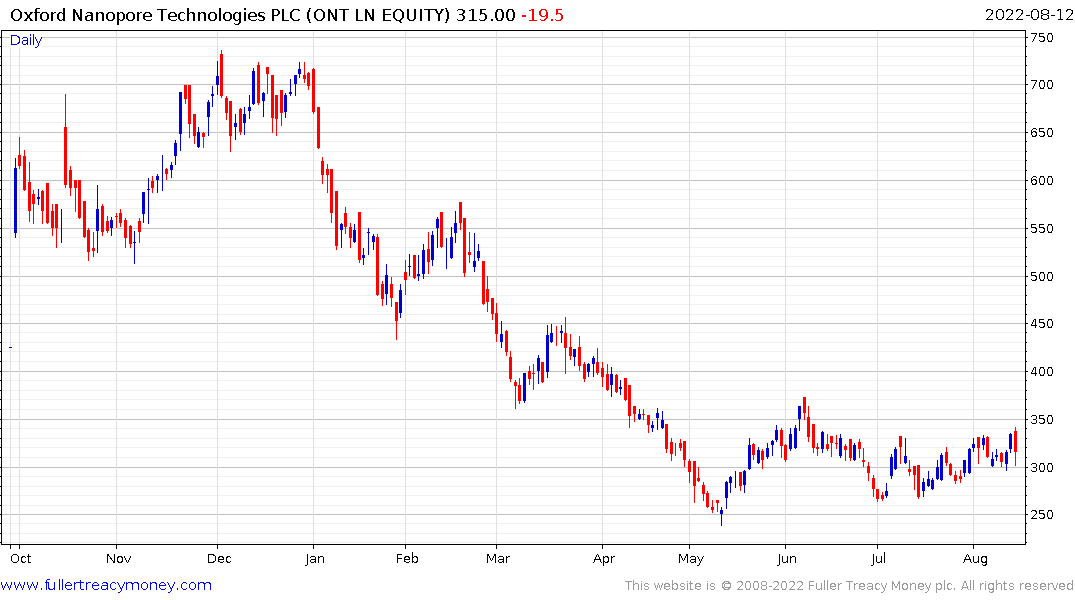 Oxford Nanopore has developed an alternative type of genetic sequencing mechanism. The share IPOed last year and has been building a base formation for the last three months.
Back to top