Illinois farmers give up on planting after floods, throw party instead
This article by Tom Polansek for Reuters may be of interest to subscribers. Here is a section:
Nationwide, farmers are expected to harvest the smallest corn crop in four years, according to the U.S. Department of Agriculture. The agency last week reduced its planting estimate by 3.2% from May and its yield estimate by 5.7%.

Farmers think more cuts are likely as the late-planted crop could face damage from hot summer weather and an autumn frost.

"An early frost will turn this world upside down," Rock Katschnig, a farmer from Prophetstown, Illinois, said at the party.
It is one thing to have worries about being able to sell into overseas markets like China, it is quite another challenge not to have inventory at all. The failure to plant spring crops represents a significant risk for farmers if they plant late because of getting the wrong weather at the wrong time and potentially delaying winter crops.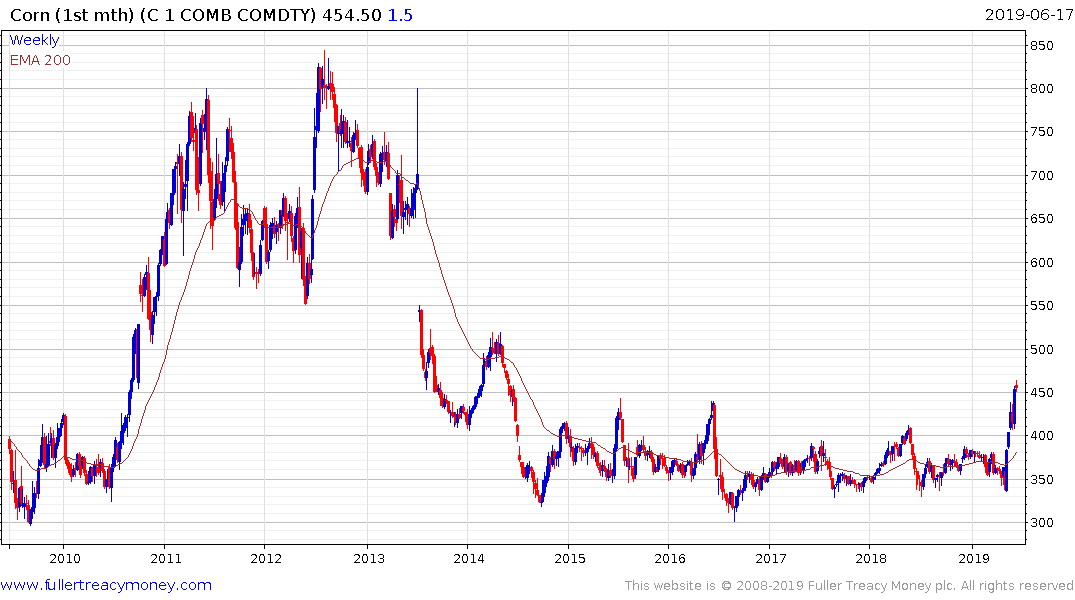 Corn tends to rally in the period up to the end of June and the floods have boosted demand this year, which has sent the December contract to new 5-year highs. The big uncertainty for bulls will be in whether it has the staying power to hold the gain after the seasonably bullish term ends in July. The minimum requirement will be to hold the above $4.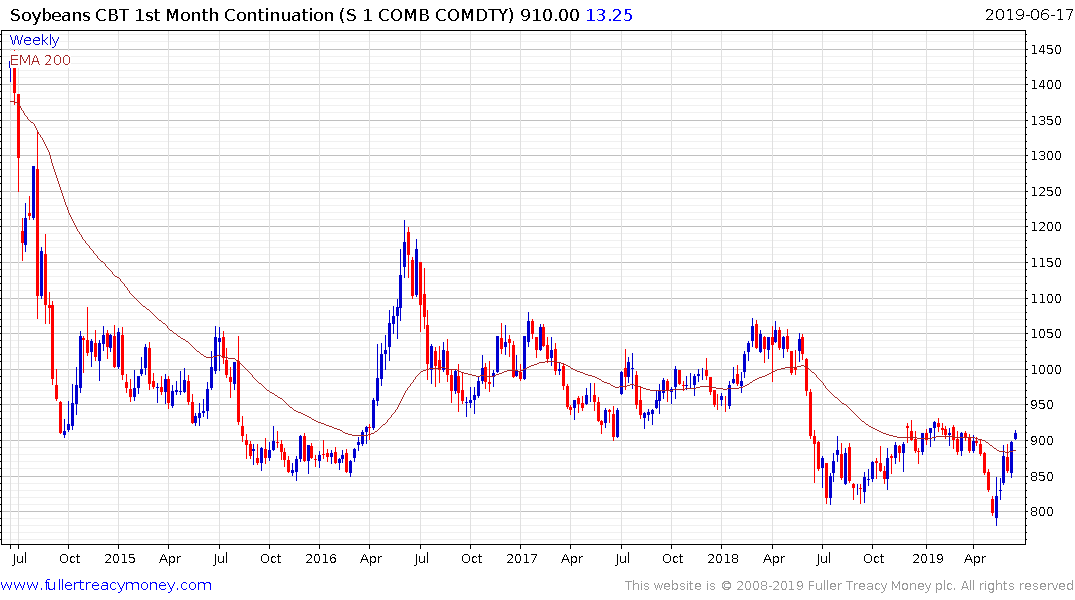 Soybeans is not quite as seasonal but the two commodities do share some commonality. Soybeans is trading back above its trend mean and will need to sustain the above it to confirm a return to medium-term demand dominance.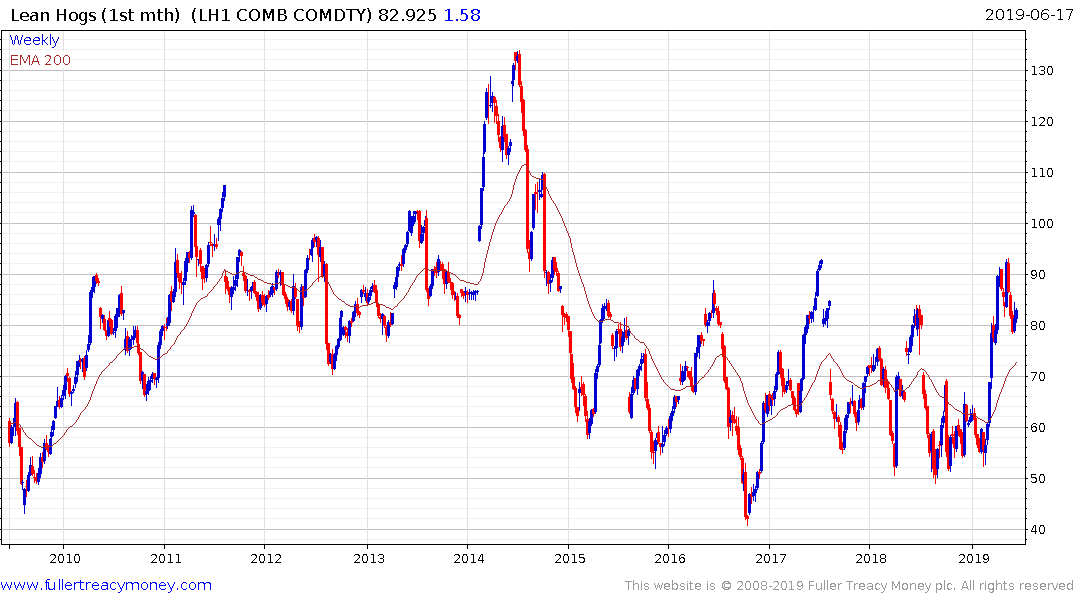 Meanwhile Lean Hogs also tends to rally in June ahead of the slaughter schedule picking up. It has eased back over the last few weeks but China's swine flu problem is not going to resolved any time soon. The price has stabilised around $80 and a sustained move below that level will be required to question scope for additional upside.
Back to top