Hydrogen - breathing new life into the platinum market
This article from Heraeus may be of interest to subscribers. Here is a section:
The hydrogen industry is gaining momentum from unprecedented political and economic support. Shares in some electrolyser, hydrogen and fuel cell companies are up more than 50% this year. Investors have become more bullish over the past year as several large companies have announced investments or joint ventures with hydrogen players. There are now major opportunities for players throughout the PGM sector to capitalise on the strong legislative backing of the hydrogen economy, providing a long-term positive demand signal for platinum.
The EU has just announced a new €500 billion green energy stimulus package which is the biggest effort yet to wean the continent off of imported energy. The intermittency of renewables, coupled with their short lives compared to conventional fossil fuel power plants suggests clear efforts need to be made to tackle efficiency, longevity and costs if the sector is to have a long-term future beyond outright government support. Meanwhile, the considerable support from subsidies and regulations is a sufficient catalyst to fuel a significant bull market.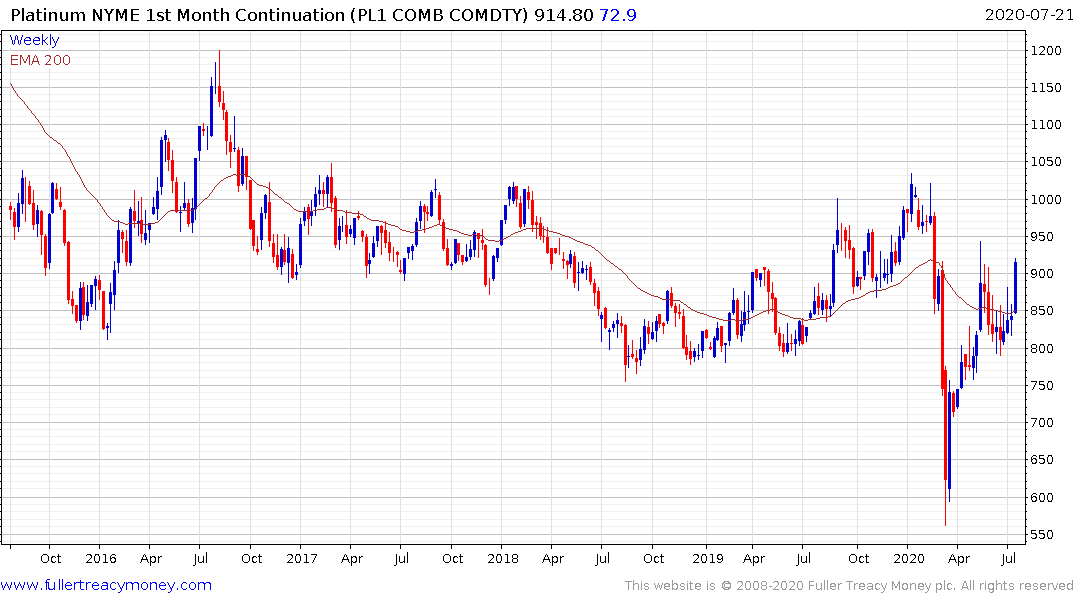 The nascent hydrogen sector is still in its infancy with only a handful of companies dominating the investment universe. The demand from hydrogen fuel cells is probably not yet sufficient to support a bull market in platinum but it is a growing source of that is likely to become a more significant factor in future. There is potential for investors to begin to position now for such a future. The price is beginning to react to increasing bullishness in the precious metals sector and rallied impressively today to confirm near-term support in the region of the trend mean.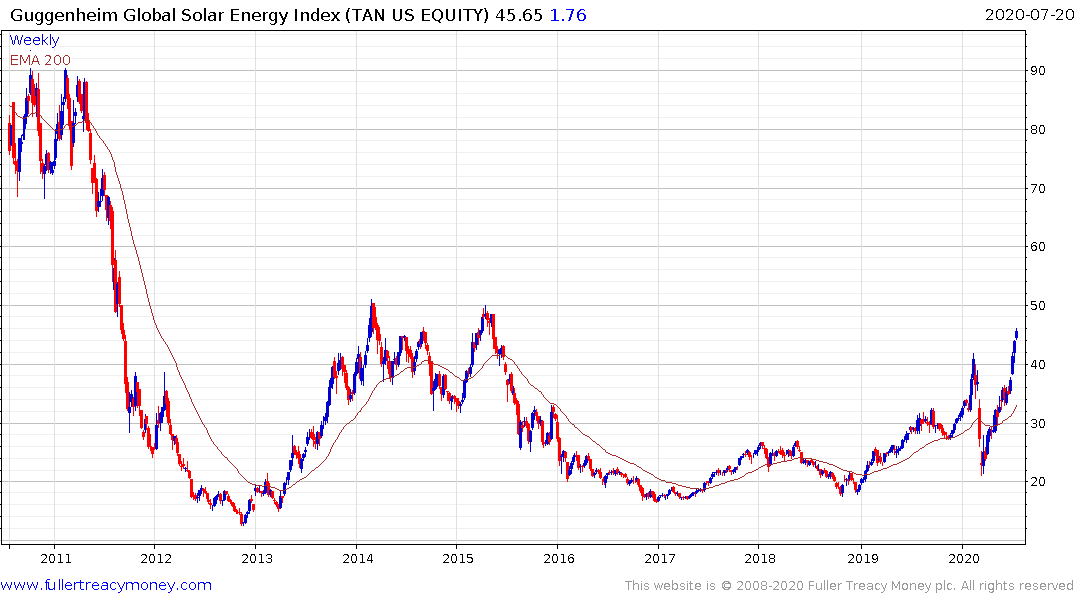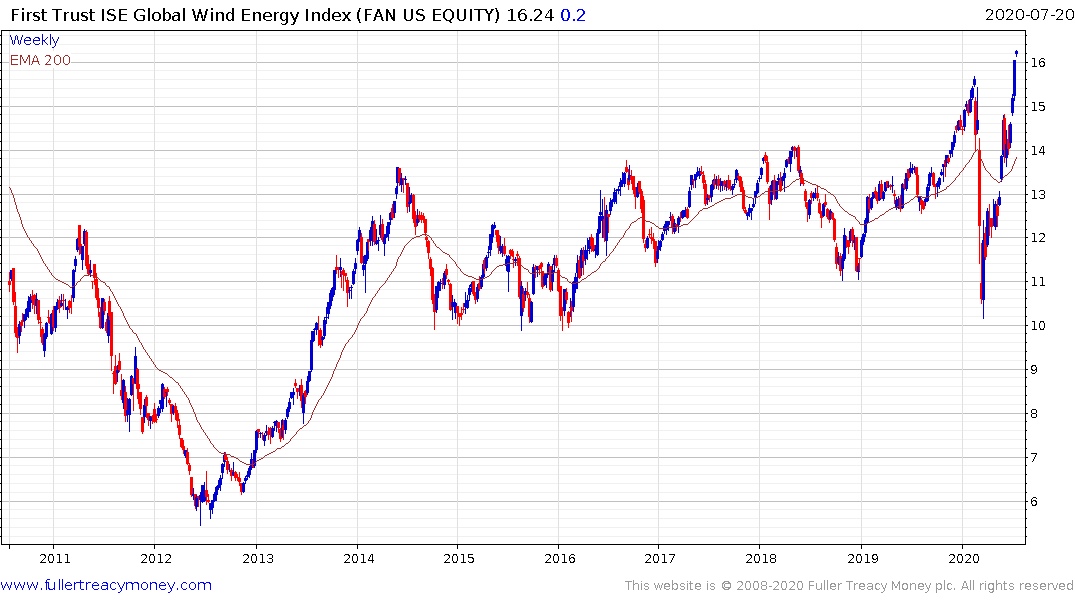 Both the Solar and Wind ETFs are breaking out on the news of an acceleration of EU support for renewables.
Back to top