Hurricane Irma set to squeeze a lot more than just Florida's oranges
This article by Myra Saefong may be of interest to subscribers. Here is a section:
Frozen concentrated orange juice for November delivery OJX7, +2.98% rose 5.3 cents, or 3.8%, to $1.461 a pound in Thursday dealings on the ICE Futures U.S. exchange. It's up more than 9% so far this week and is poised for the highest settlement since mid-May.

"The damage to the orange crop is twofold: both short term disruption but also, to the extent crops are completely destroyed, it could have a longer term effect since it takes a few years to grow an orange tree to production, thus limiting supply for a longer period," said Alan Konn, partner and managing director of Price Asset Management.

Cotton prices have also rallied. December cotton CTZ7, +0.23% settled at nearly 75 cents a pound Tuesday, the highest since mid-June, though prices pulled back Wednesday and Thursday.

​Cotton markets are also nervous because Harvey did an as yet uncalculated amount of damage in Texas," which is the country's top grower of cotton, said Gilbertie. "And if Irma affects Georgia, the country's number three producer of cotton, the U.S. cotton industry will be dealt an immensely damaging blow."
Energy companies will be working day and night to overcome the challenges Hurricane Harvey represented and refining capacity will likely be back online in the relatively near future. If orchards are damaged by a hurricane, debris can be cleared away the trees cared for but one still has to wait lost fruit to grow again.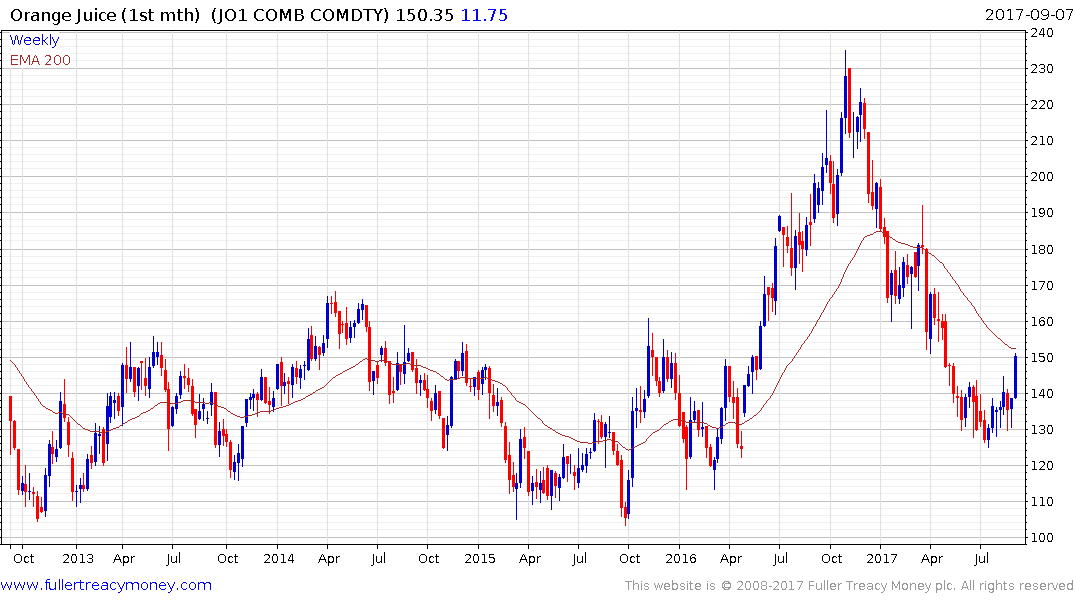 Orange Juice has been subject to volatility this week but is rallying as the path of Hurricane Irma heads towards southern Florida. It has now broken up out of its three-month base to close the overextension relative to the trend mean.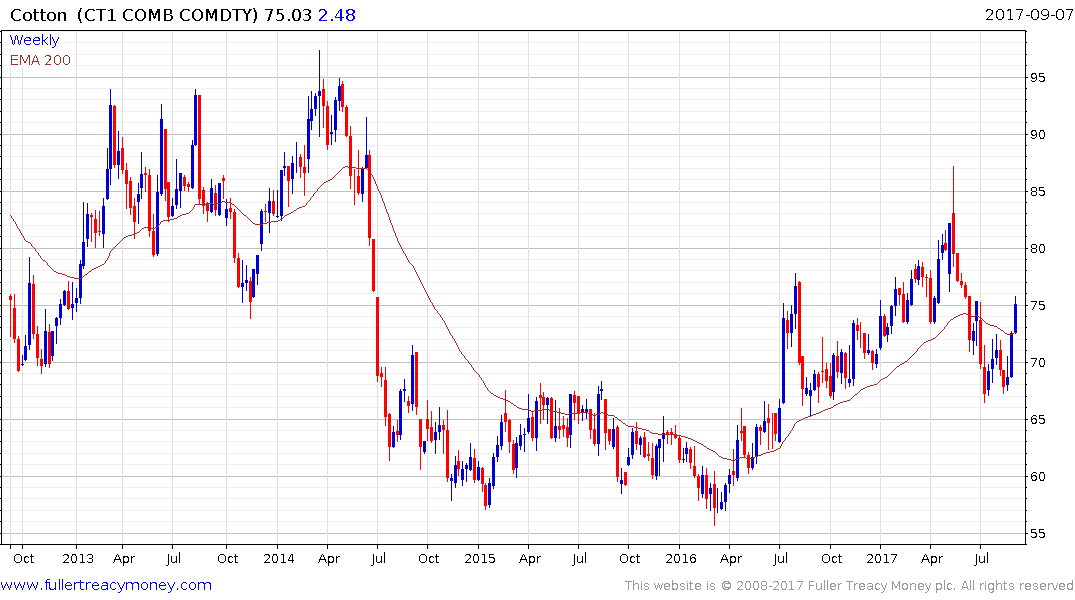 Cotton has also rallied to break the downward bias evident since May.
Commodity markets are global in nature and the prices fell for most of this year because of ample supply. It remains to be seen whether any damage sustained by Florida crops will be sufficient to change the downtrends in cotton and orange juice beyond the short term.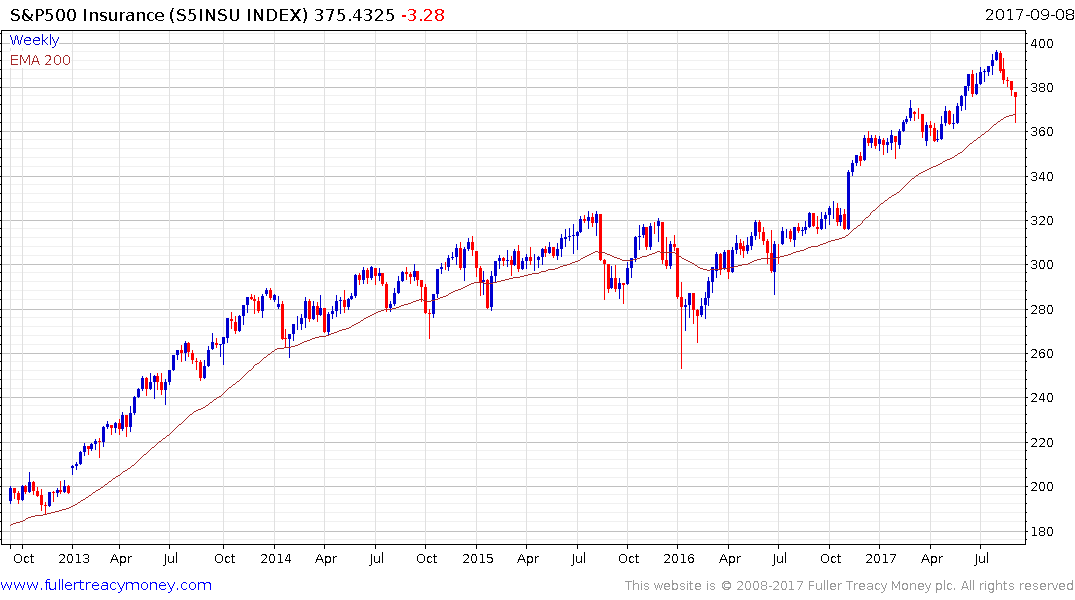 Since this is the first time two such large hurricanes have made landfall in the US during the same season insurance companies are likely asking how does an actuary model for that? The S&P500 Insurance Index is back testing the region of its trend mean where it steadied today. It will need to continue to hold this region if medium-term uptrend consistency is to be given the benefit of the doubt.
Back to top