Hungary Rate-Cut Cycle End Is Moving Target, Palotai
This article by Zoltan Simon and Andras Gergely for Bloomberg may be of interest to subscribers. Here is a section:
Hungarian assets were resilient after the Fed first started to pull back stimulus as the central bank slowed the pace of rate cuts. In the past two days, the forint's decline against the euro was the world's fourth biggest after the Mozambique metical, the Guyanese dollar and the Malawian kwacha.

The plunge shows that investors are looking past Hungary posting the slowest inflation since 1970 and a current-account surplus of 2.4 percent of economic output, according to Gergely Palffy, an analyst at Budapest-based Buda-Cash Brokerhaz Zrt.

?"Each word that supports a scenario of the central bank stopping rate cuts or maybe going higher may calm the markets and stem the forint's drop," Palffy said in a statement on the brokerage's website. "If there's no such statement, then there's a problem and the Turkish story may come when they'll pound the forint until the central bank gives in."
The Forint has returned to test the 2009 and 2012 lows against the Euro (shown inversely below) and has at least paused. The contracting interest rate differential will not be working in its favour and the Forint's weakness may be putting pressure on those who have Euro denominated debt.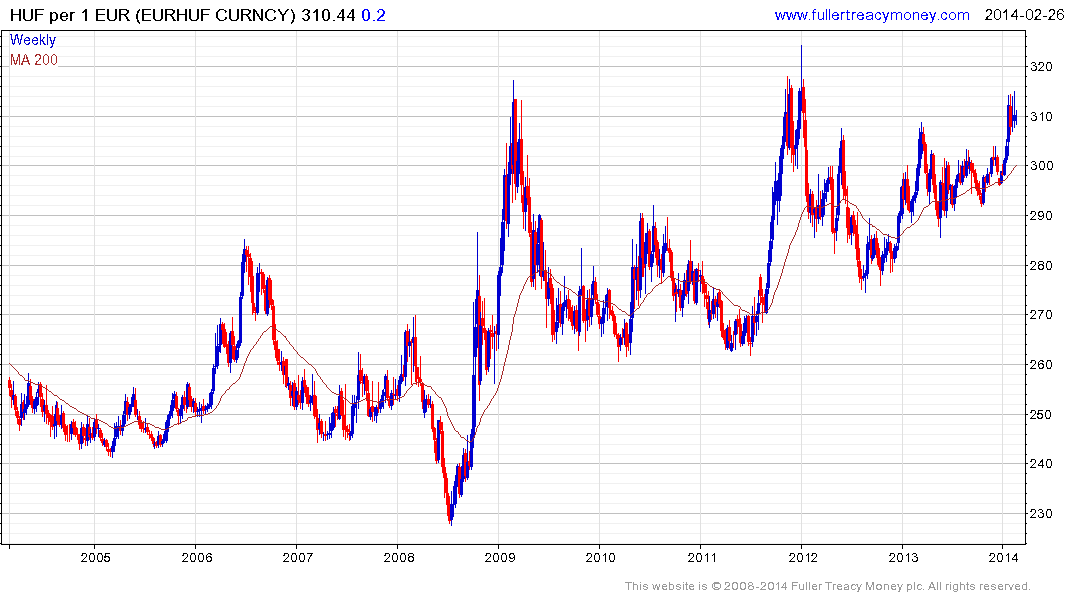 The Budapest Index had been ranging between 18,000 and 20000 since mid-2012 but broke downwards this week. A clear upward dynamic will be required to check momentum.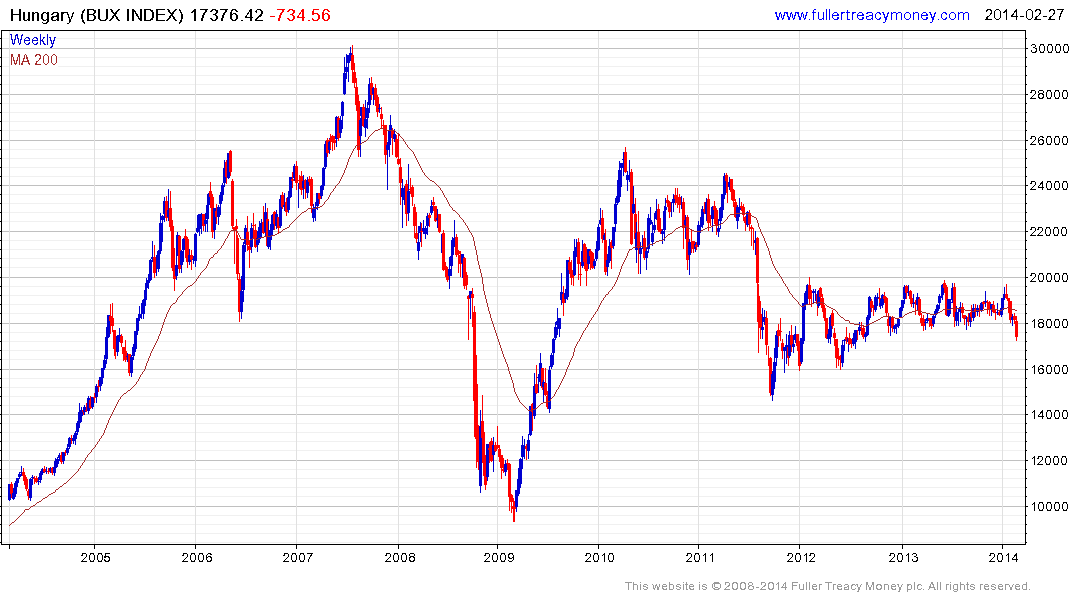 Back to top