How to Keep Thieves From Stealing Your PIN at the ATM
This article from the Wall Street Journal may be of interest to subscribers. Here is a section:
What's more, no-name ATMs are often free-standing and not built into the wall, like those at banks. That means they're easier to get inside of and thus more susceptible to skimming and other crimes, says Brian Krebs, who covers computer security and cyber crime at krebsonsecurity.com. (In fact, if you can see the top of an ATM, that's a big warning sign, he says.)

That said, third-party ATMs are hardly the only machines to look out for. Says Mr. Rosenberg: "I'm pretty sure every type of ATM has had skimmers on them."
There is no justifiable reason to use a debit card. They offer unparalleled access to one's bank account with no protection and therefore the risk is simply too great relative to the benefit. Credit cards are insured, often have no fees tor holding the card and can be paid off automatically at the end of the month, plus they help to build credit. At least if your credit card is stolen you have recourse to the card issuer for recompense. That is a lot more difficult to with debit cards.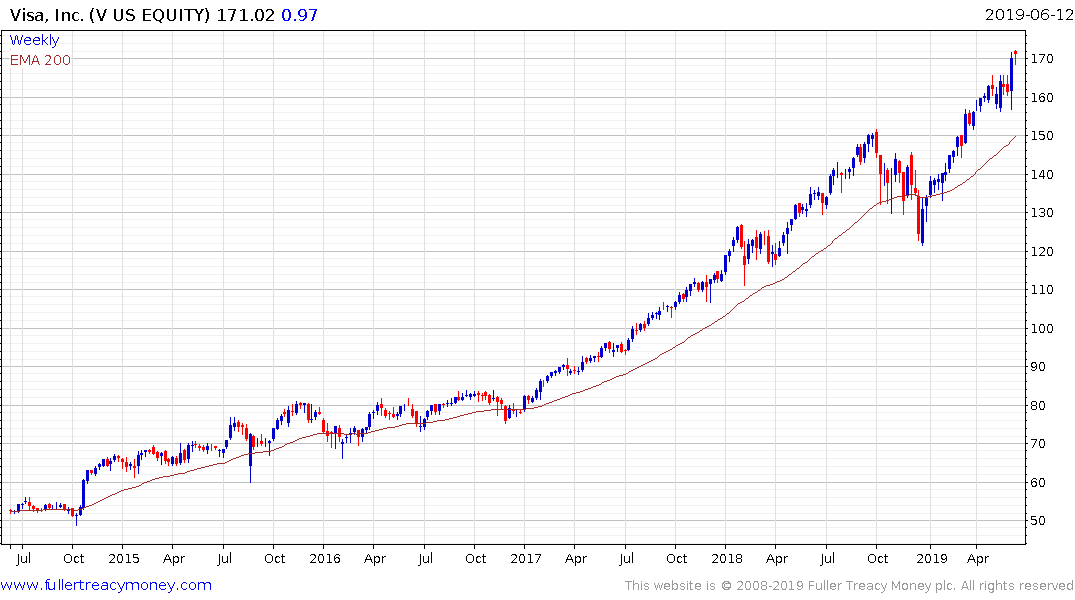 Visa remains in a steep but consistent uptrend, supported by enviable dividend growth rates. A sustained move below the trend mean would be required to question medium-term demand dominance.
Back to top