How Fitbit is trying to transform healthcare, and itself
This article by Mark Sullivan for Fastcompany.com may be of interest to subscribers. Here is a section:
In the future, Fitbit hopes to leverage Google's machine learning capabilities to draw even deeper insights from the combined data sets. For instance, machine learning algorithms might be able to see indications in the data that a user is at high risk for a certain disease, then proactively treat them for it.

The Google machine learning is just one of the deliverables in Fitbit's recently-announced partnership with Google Cloud. The combined Fitbit and Twine Health services and data will be served up to healthcare providers via Google's cloud and healthcare API. Google could also give Fitbit the scale it needs to integrate with large hospitals and insurers. It'll also give Fitbit a HIPAA-compliant data repository that can connect with the electronic medical records (EMR) systems used by health providers.
Fitbit did not only fail to pick up on the evolution of smart watches but compromised on the quality of its products when it sought to reduce prices. That is why I personally dumped out family's Fitbits and decamped for Garmin and Apple.
Here is a link to the original press release concerning the collaboration between Fitbit and Google Cloud from April. If Fitbit can readjust its business model as a health focused product offering keener insights into the kind of data is collects by virtue of the longer battery life its products possess than an Apple Watch, then it has a fighting chance of reigniting investor interest.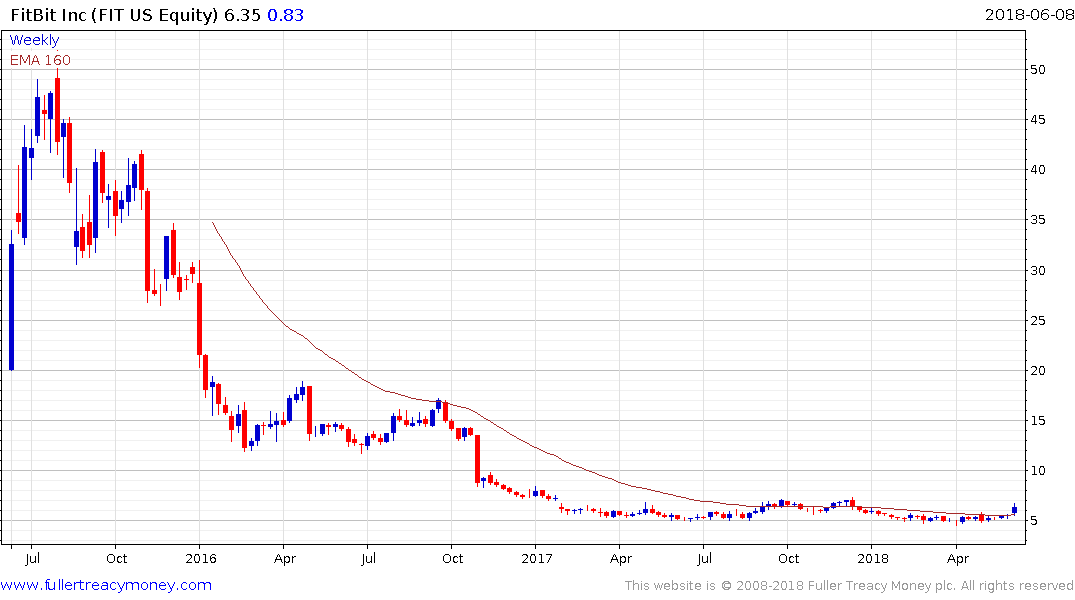 The share is now testing the upper side of its 18-month base and a clear downward dynamic would be required to question current scope for a successful upward break.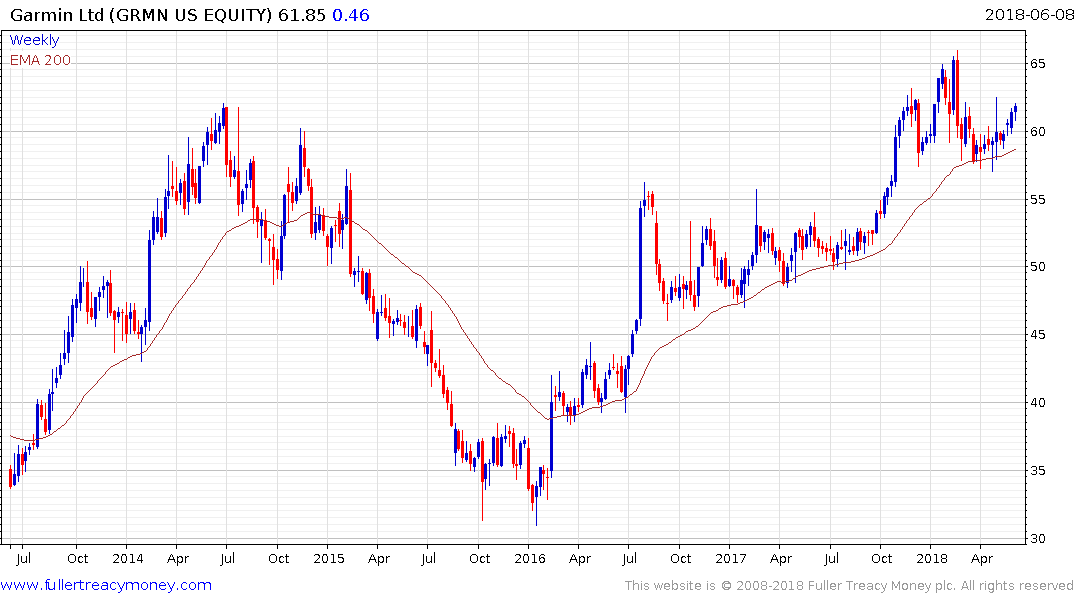 Garmin continues to consolidate in the region of the 2014 highs and a sustained move below the trend mean would be required to question medium-term scope for additional upside.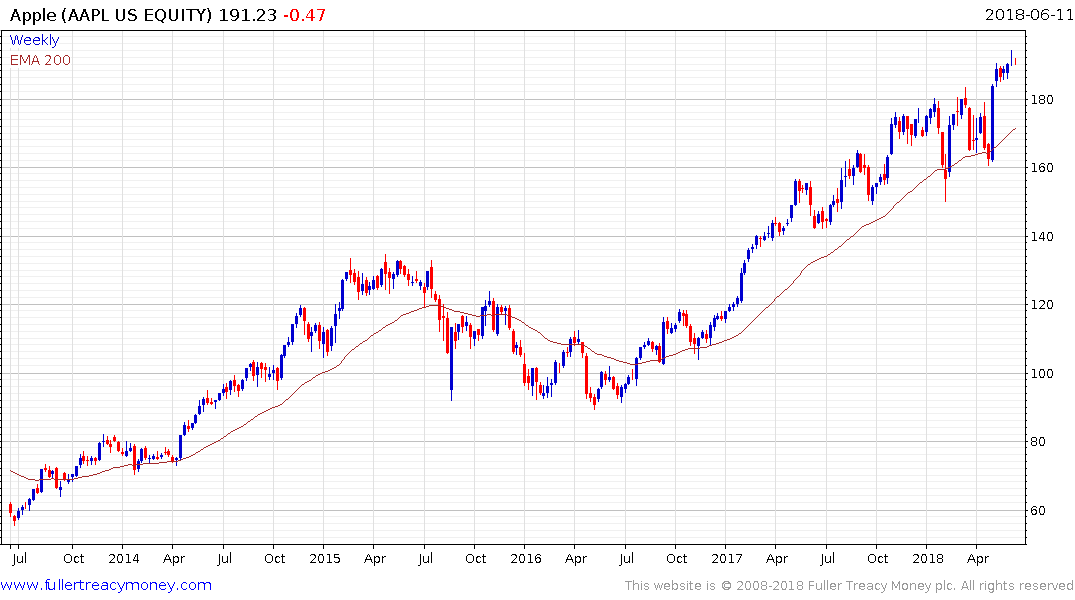 Apple remains steady above $190 as it holds the breakout from the November through May range. A sustained move below $180 will be required to question medium-term upside potential.
Back to top