How are the original leaders in this cycle doing?
Abundant, almost free capital, means there is money for just about every speculative venture. There have been a number of companies that would not ordinarily have been able to raise capital for their ideas but were able to do so because there was so much available capital. The companies that IPOed early are now some of the largest in the world while those that are still private are having difficulty going public.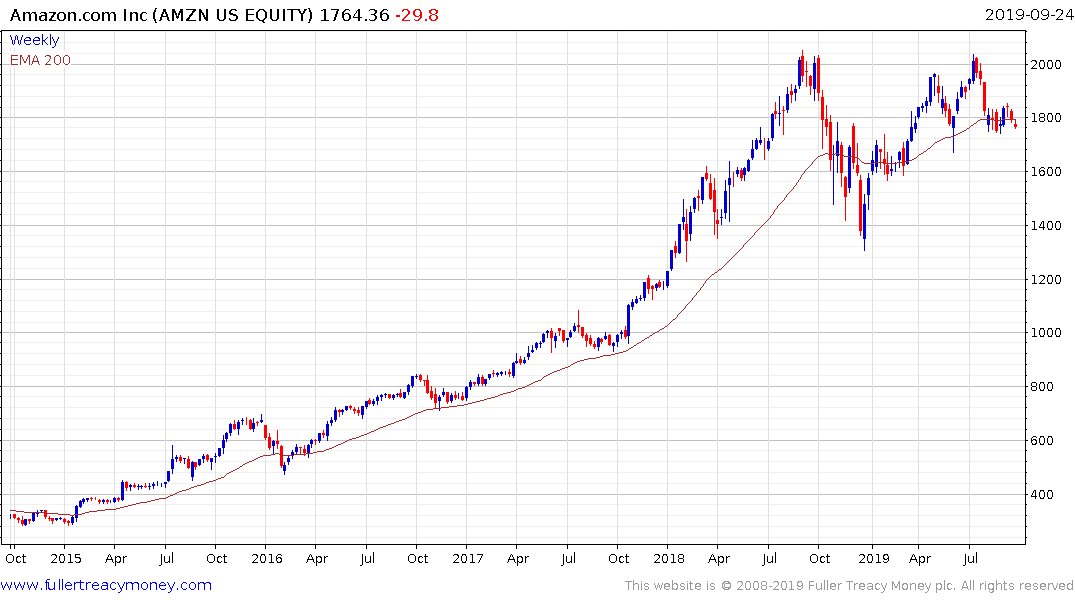 Amazon is the clearest example of a company that has succeeded in capturing market share in a large swathe of the economy because it was able to eschew profits in service to growth. That would have been very difficult without ample liquidity. The share has experienced a number of 30% retracements over the course of the bull market and has moved to new highs following each of those events. The last pullback was about 35% and it has so far failed to move to new highs on a sustained basis. The share pulled back below the trend mean today and will need hold the December low to avoid top formation completion.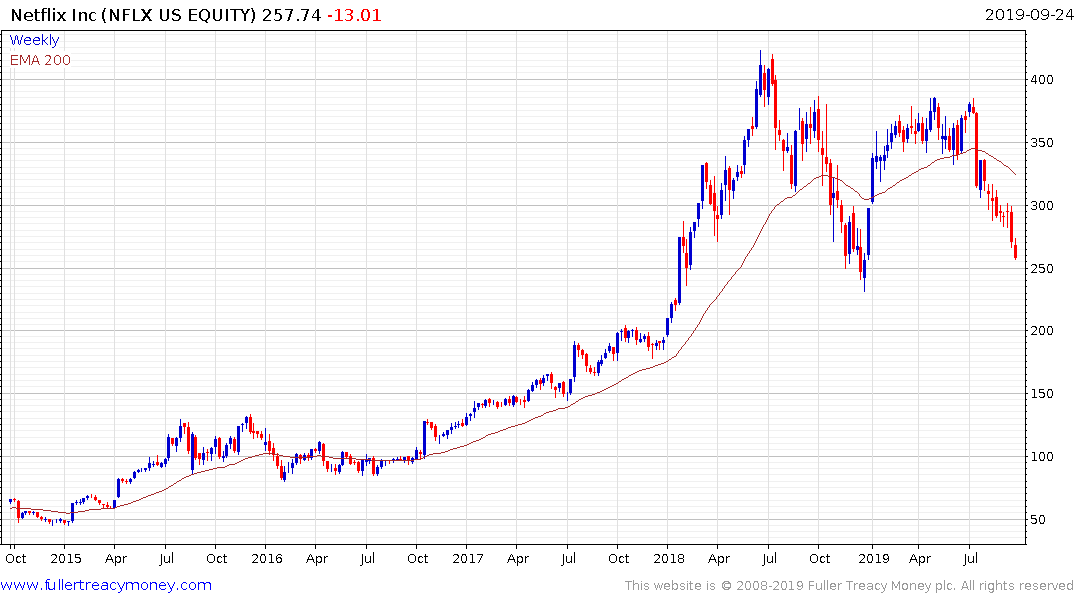 Netflix topped in the middle of last year and pulled back sharply. It failed to post a new high this year and is now trending downwards. The company has an ongoing demand for capital and can only turn a profit if its stops producing new shows but then it would have to shut. That is not a compelling bullish argument as better production companies compete.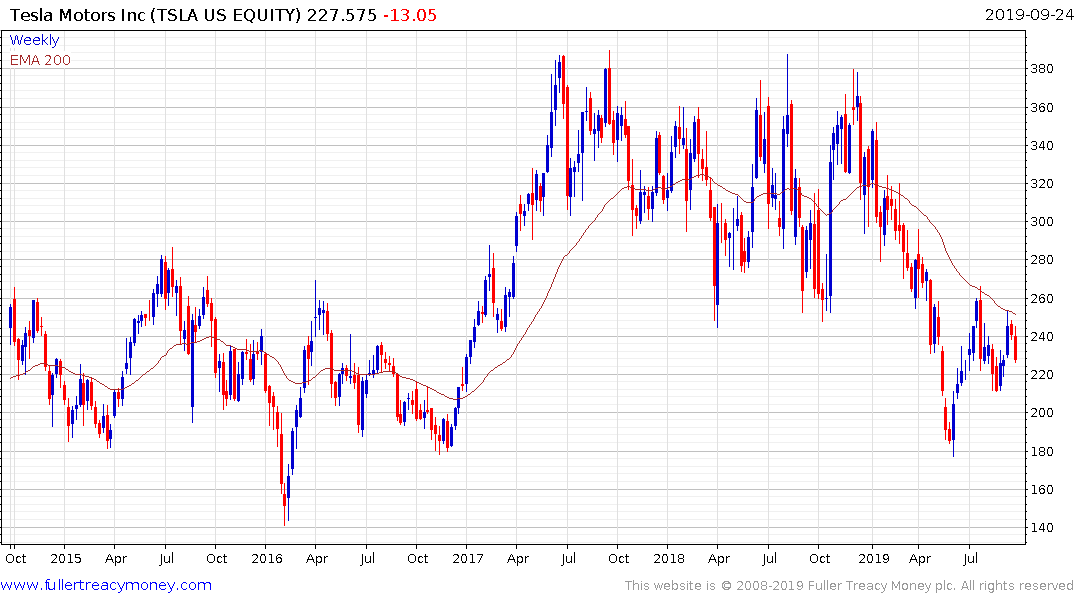 Tesla is back in the region of its lows and needs to hold the $200 level if support building is to be given the benefit of the doubt.
Back to top