More than 150 additional Chinese and Hong Kong listed shares were added to the Chart Library over the holiday. I clicked through the list today using the View All Charts function in the International Equity Library and a number are worthy of comment.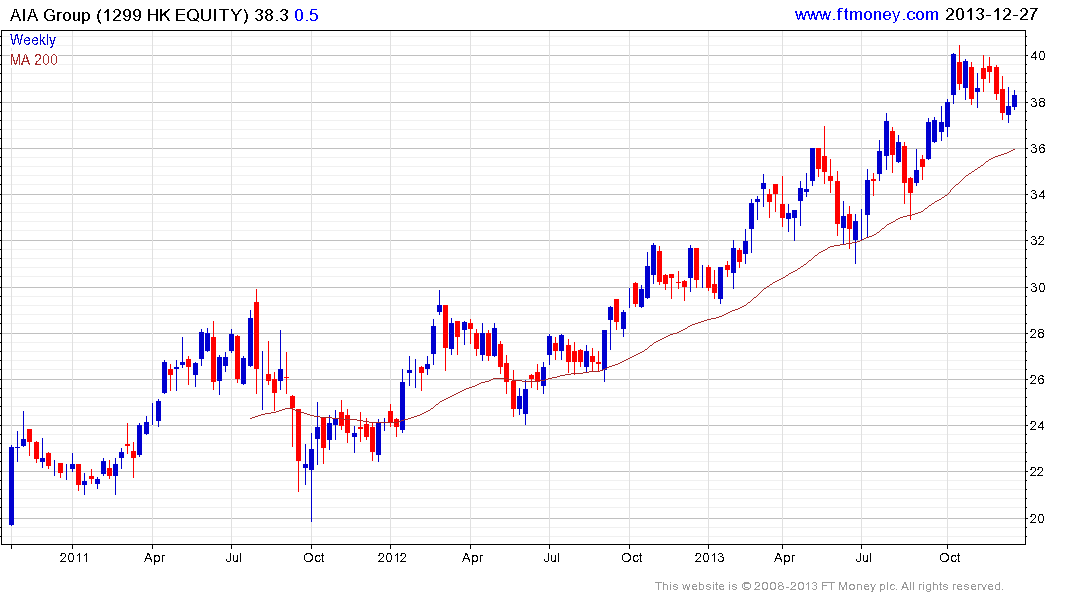 AIG's high growth Asian unit was spun off during the credit crisis as the company sought to refocus on its core constituency. The result is that AIA Group is now listed in Hong Kong and represents one of the more consistent trends in the region. The share exhibits a staircase sequence of ranges, one above another, and appears to be finding support once more in the region of the 200-day MA.

Perhaps the biggest takeaway is that shares dependent on both an uptick in Chinese infrastructure development and global growth are trading at the upper end of base formations. Examples include: Angang Steel, Anhui Conche (cement), ASR Group (air freight), Datang Power International (Electric Utilities).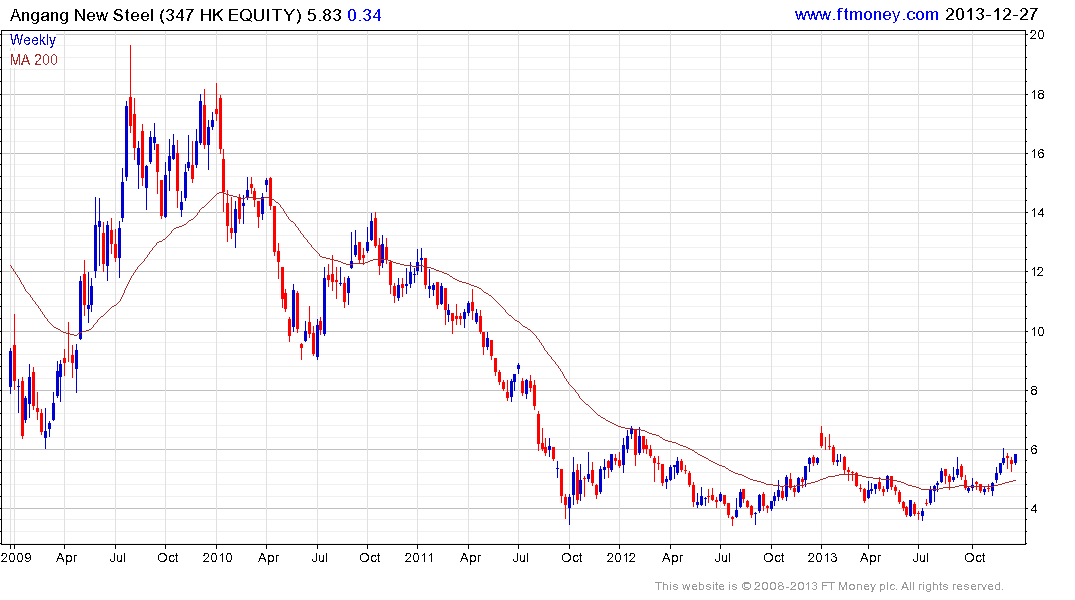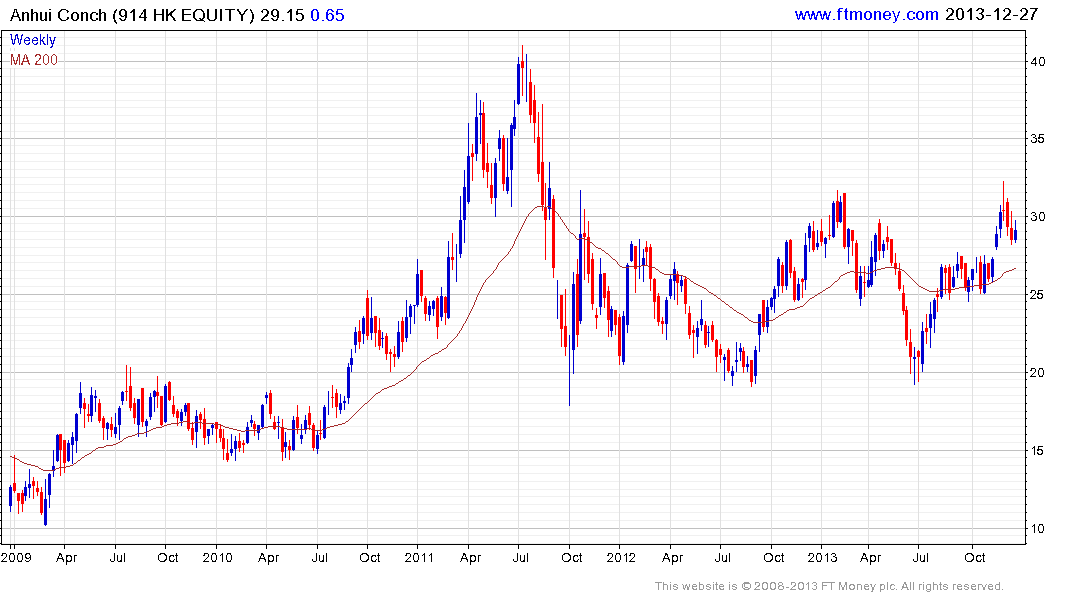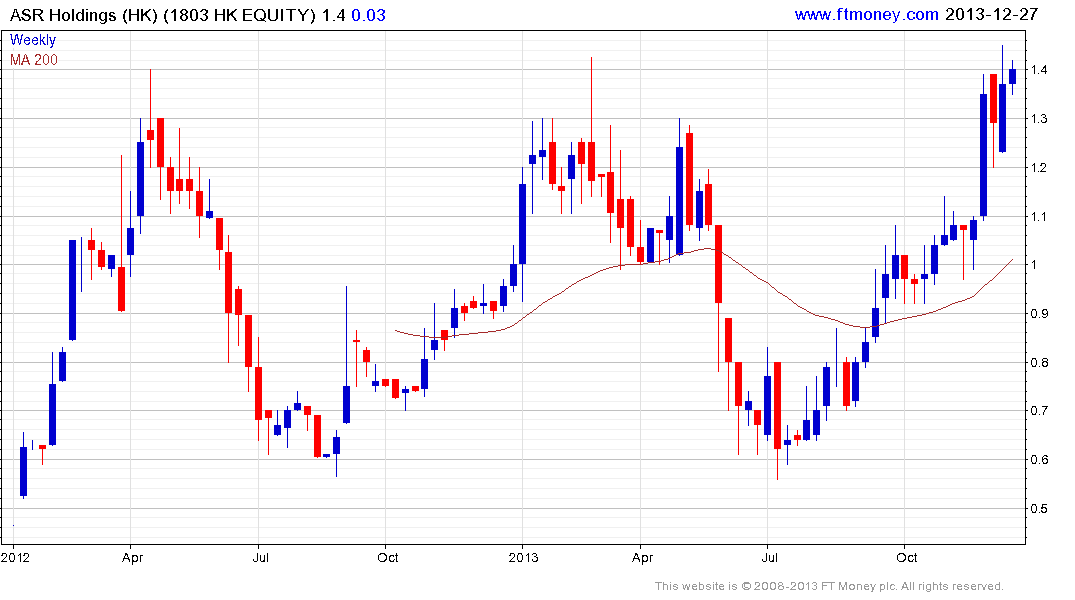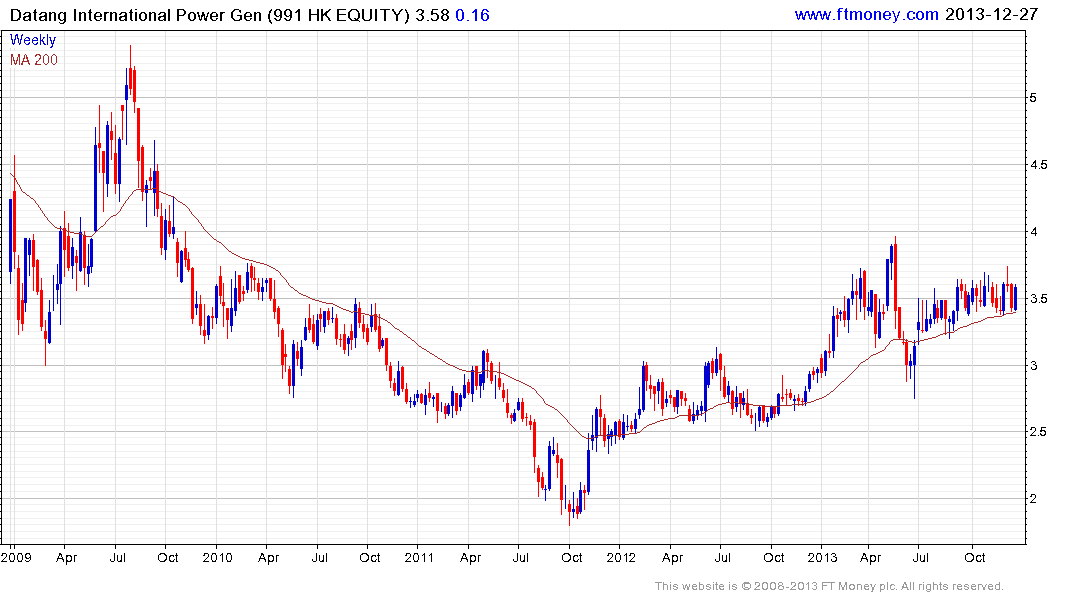 China Shipping Development has completed a two-year base while SinoTrans Shipping is leading. China State Construction International exhibits a consistent medium-term uptrend.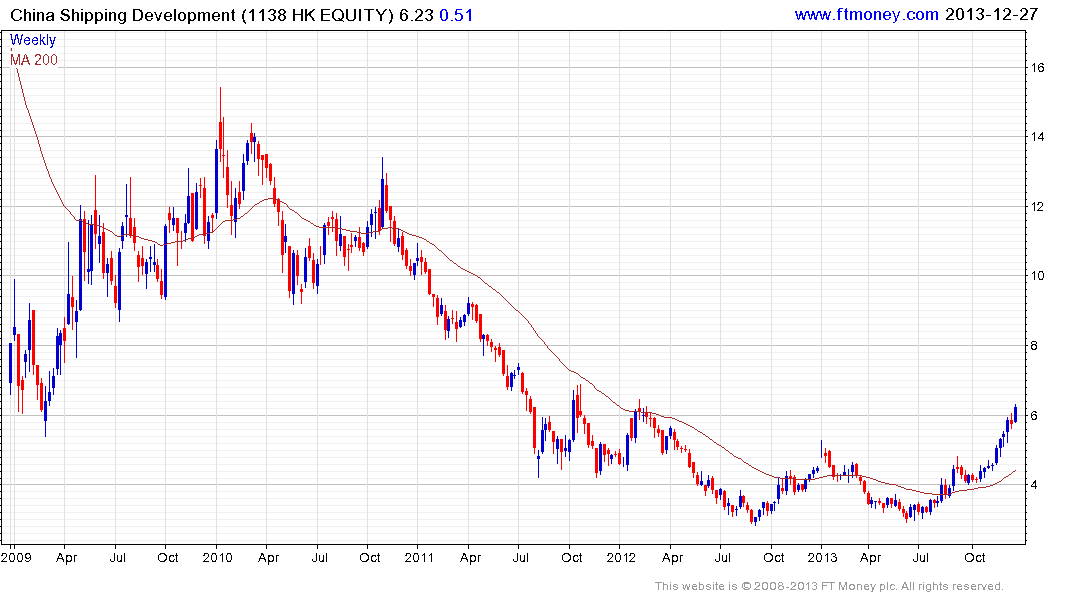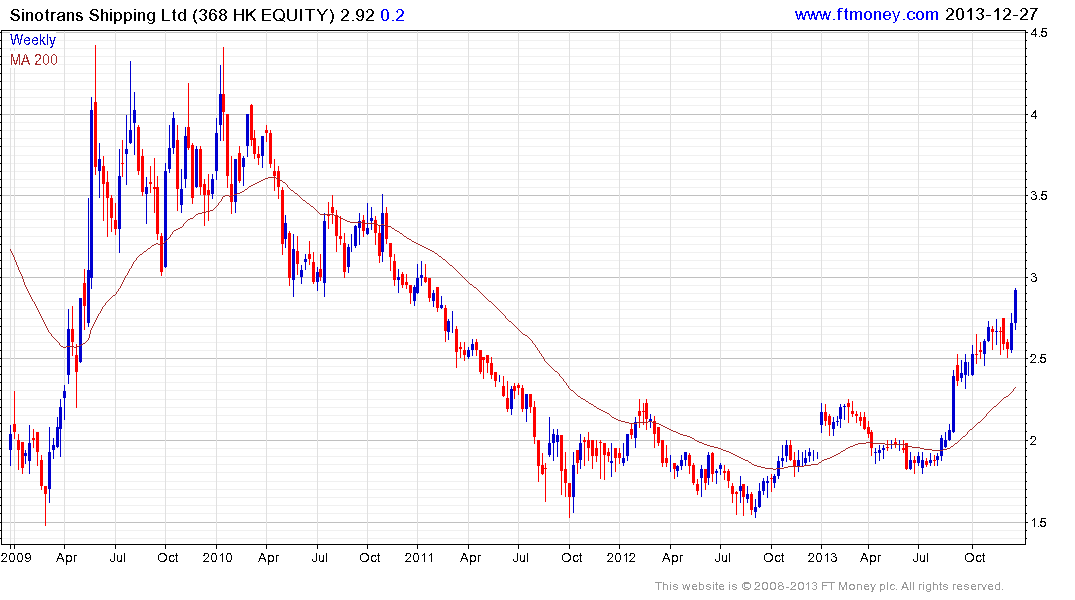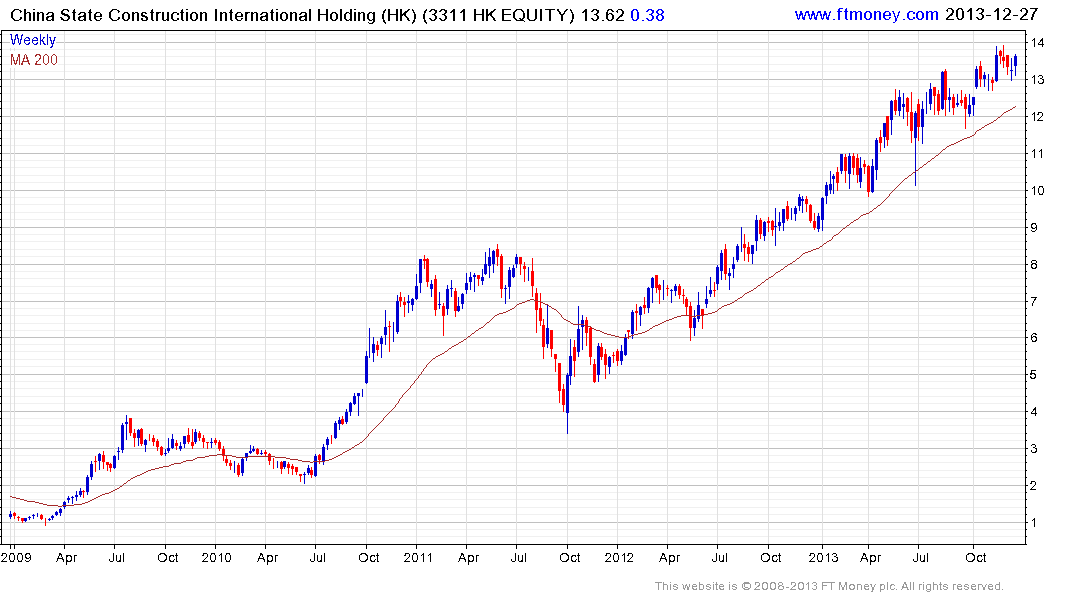 The natural gas distribution sector remains a source of outperformance as China rebalances its energy consumption. Both ENN Energy and China Resources Gas continue to extend their respective breakouts.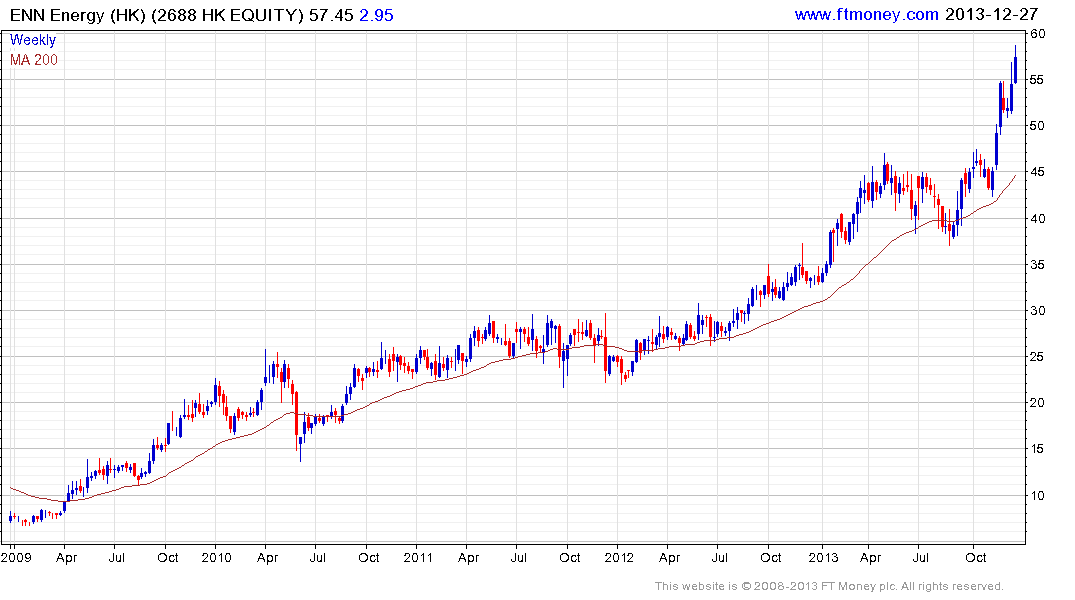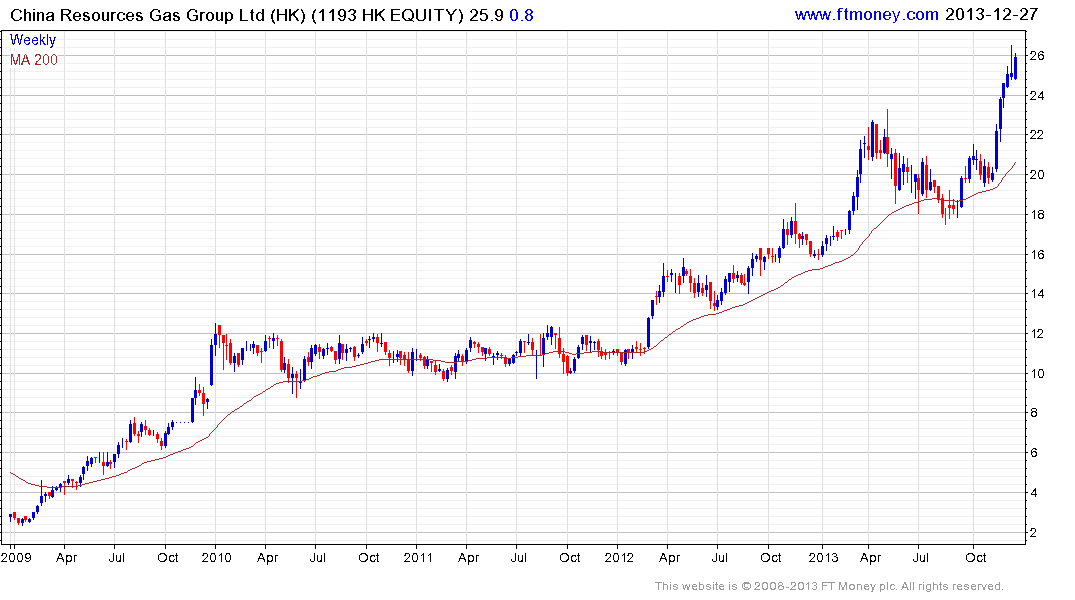 In the baby food sector, both China Modern Dairy and Biostime continue to respond favourably to the changes announced in the one-child policy at the plenary session of parliament in October. As one of the largest producers of diapers Hengan International is also worthy of mention as it tests the region of its 200-day MA.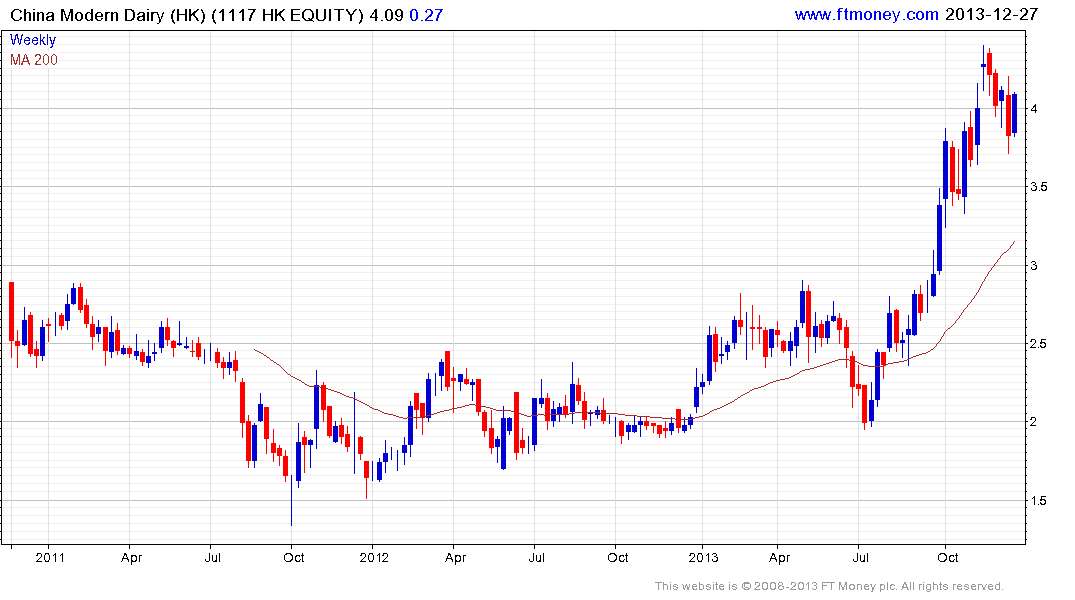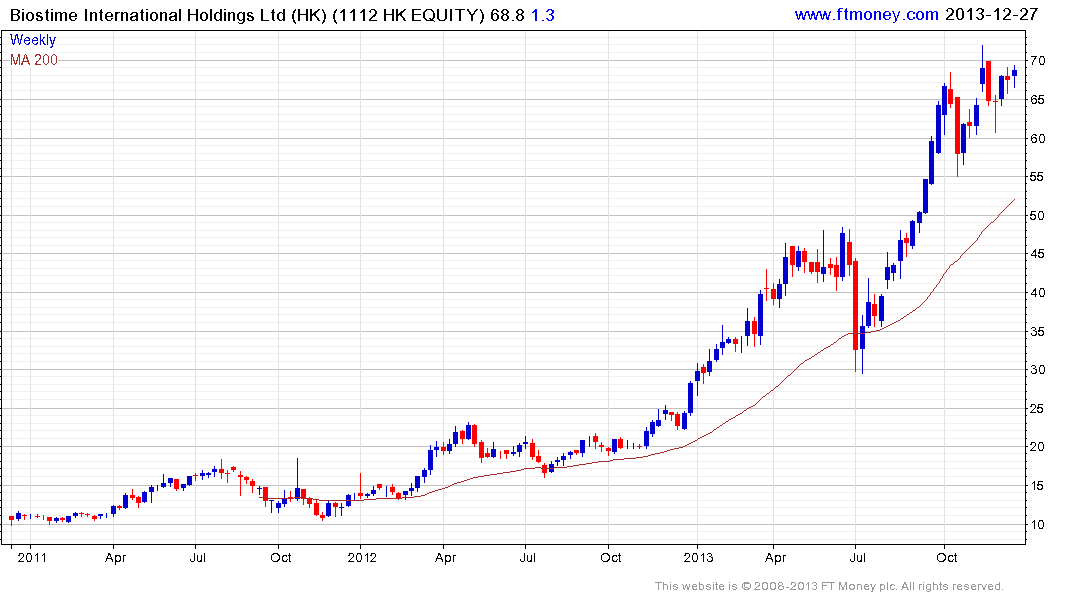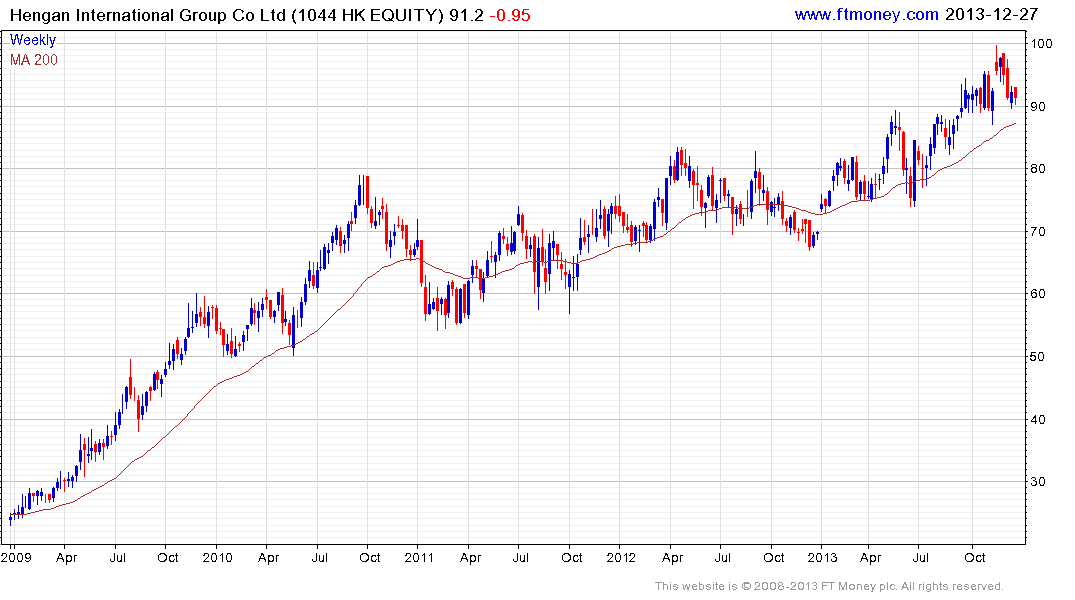 Elsewhere in the consumer sector Tsingtao Breweries continues to extend its uptrend while WuMart posted a large upside weekly key reversal last week.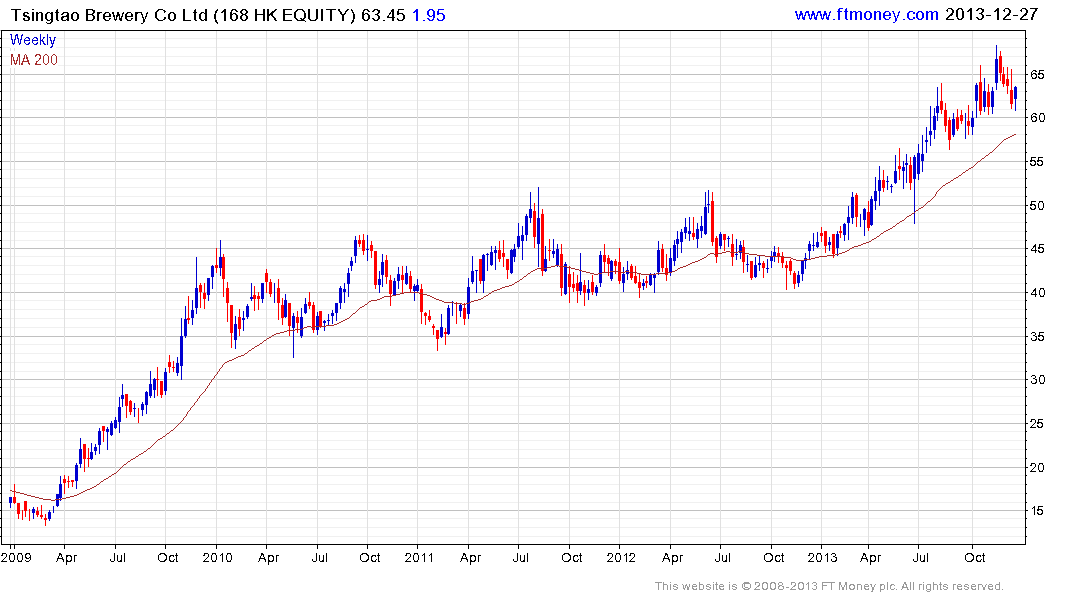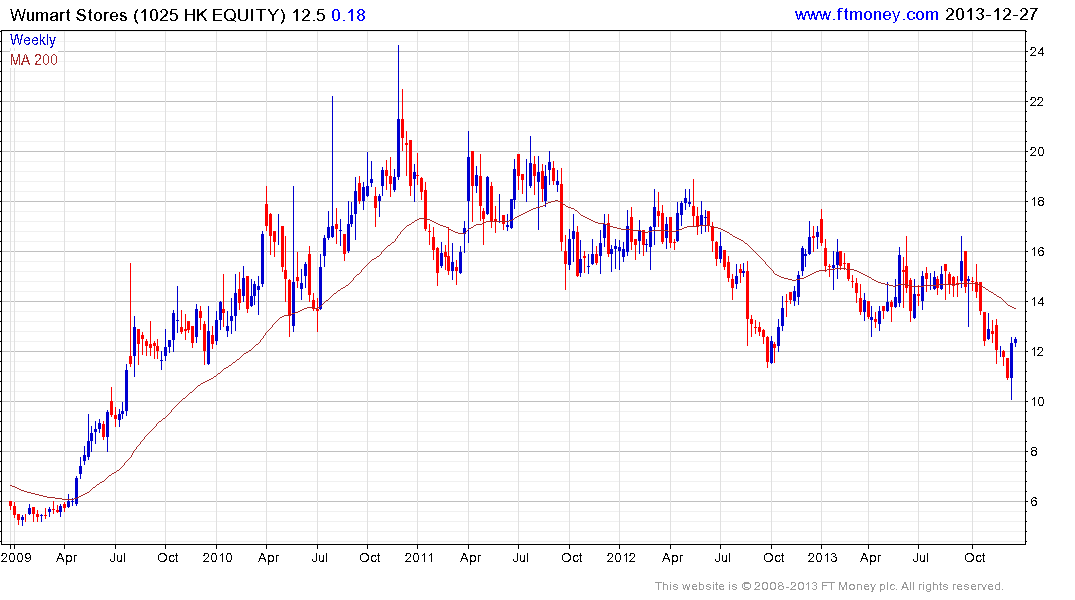 In the telecoms sector, Hutchinson Whampoa is breaking out to new highs while HutchTel and SmarTone posted upside weekly key reversals last week and followed through this week with additional rebounds; suggesting at least reversionary rallies are underway.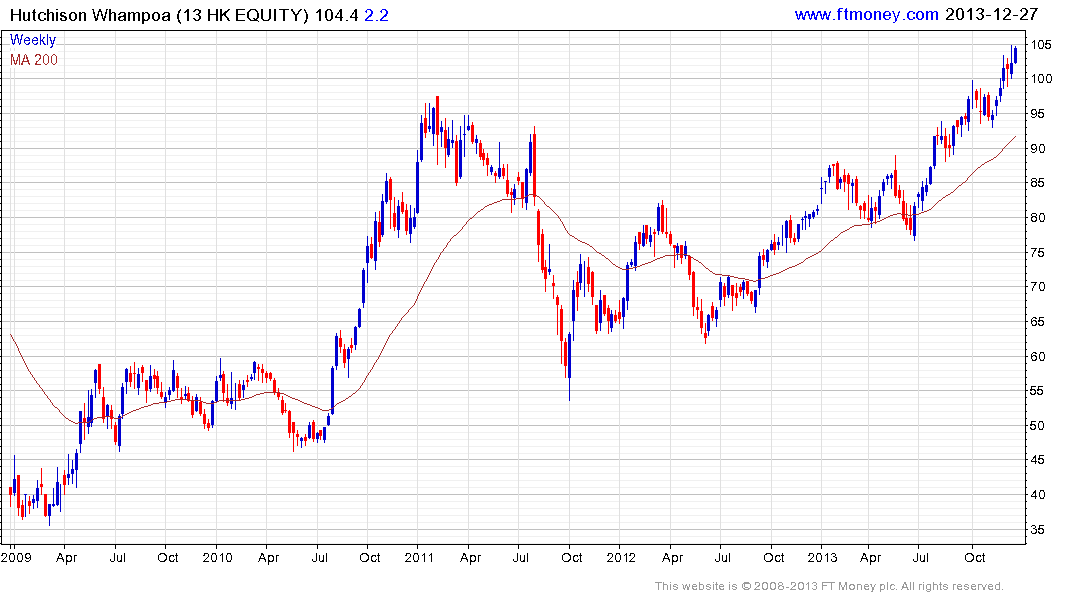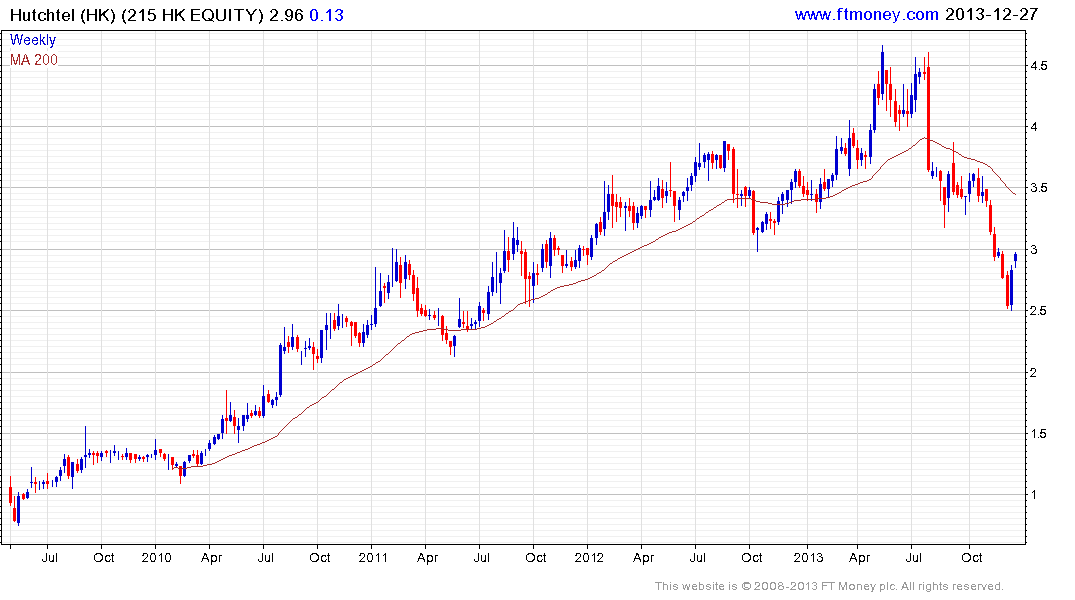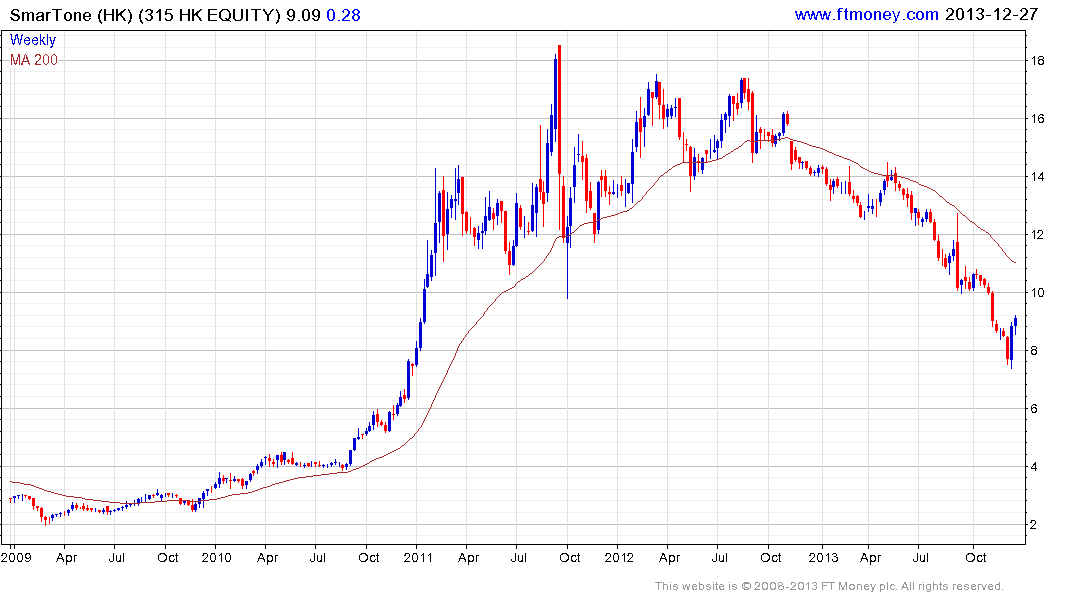 The above shares demonstrate that while the mainland stock market has been a source of disappointment for many investors over the last few years, there is no shortage of consistent trends in the Hong Kong portion of the Chinese stock market.
Back to top