Hong Kong Retail Sales Plunge in August, Shop Association Says
This article by Cathy Chan for Bloomberg may be of interest to subscribers. Here is a section:
Most Hong Kong retailers have seen sales drop more than 50% in August, according to the city's Retail Management Association, as the ongoing political protests take a toll on business and the economy.

The association has urged landlords in the city to halve rents for six months to help tenants overcome difficult times, and has called on the government to provide relief measures to retailers, according to a press release. Retailers are facing large cash flow pressures and a few of them will cut jobs or even shut down if the situation continues to worsen, it said.

The release didn't explain what period it was comparing August's sales with. Hong Kong's government expects the city's businesses to continue to suffer this year. The value of retail sales dropped 6.7% in June from a year earlier, the fifth straight month of declines, while the overall economy contracted in the three months through June from the first quarter. Embattled Chief Executive Carrie Lam said earlier this month that she saw "no room for optimism" for the economy this year.
Several hundred thousand people chanting slogans outside your store unsurprisingly puts a dent in sales. Vital tourist traffic has slowed to a trickle as the street protests have persisted for months. Importantly, mainland travellers are staying away and that is a problem for the Hong Kong economy.
Rising real estate prices, which have put owning a home beyond the reach of most locals represent a serious issue for Hong Kong and there is no easy fix for it, short of building a lot more residential towers further out from the city. Even then, that is a years long strategy and does little to allay fears of declining freedoms.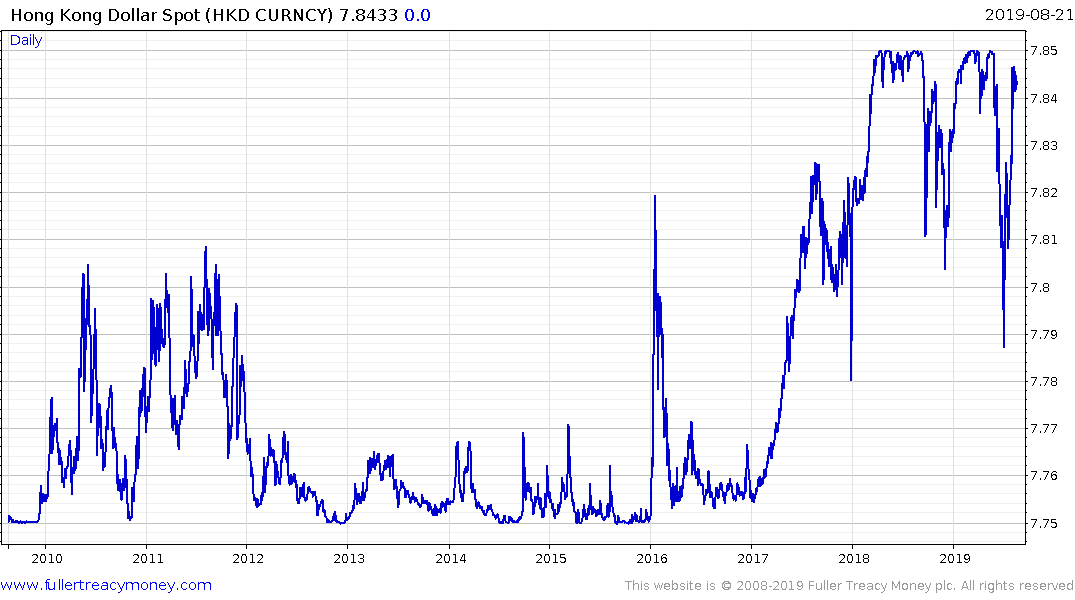 Hong Kong's foreign currency reserves continue to increase and currently stand at almost $450 billion. That suggests there is no imminent threat to the currency peg and lower US interest rates should act as at least a partial salve for the economy.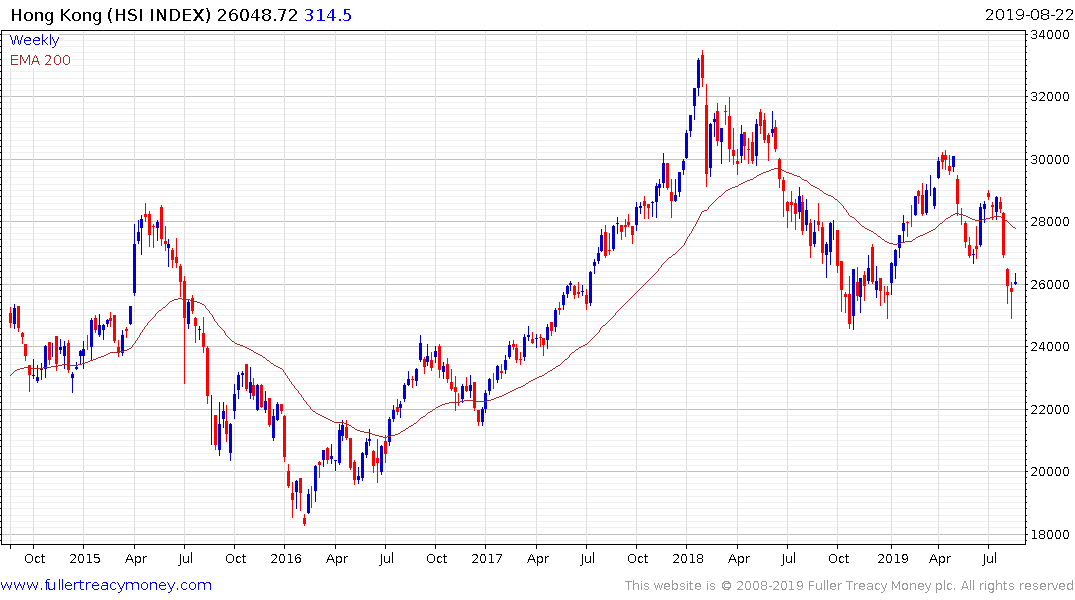 The Hang Seng is going to need to hold the 25000 level if support building is to be given the benefit of the doubt.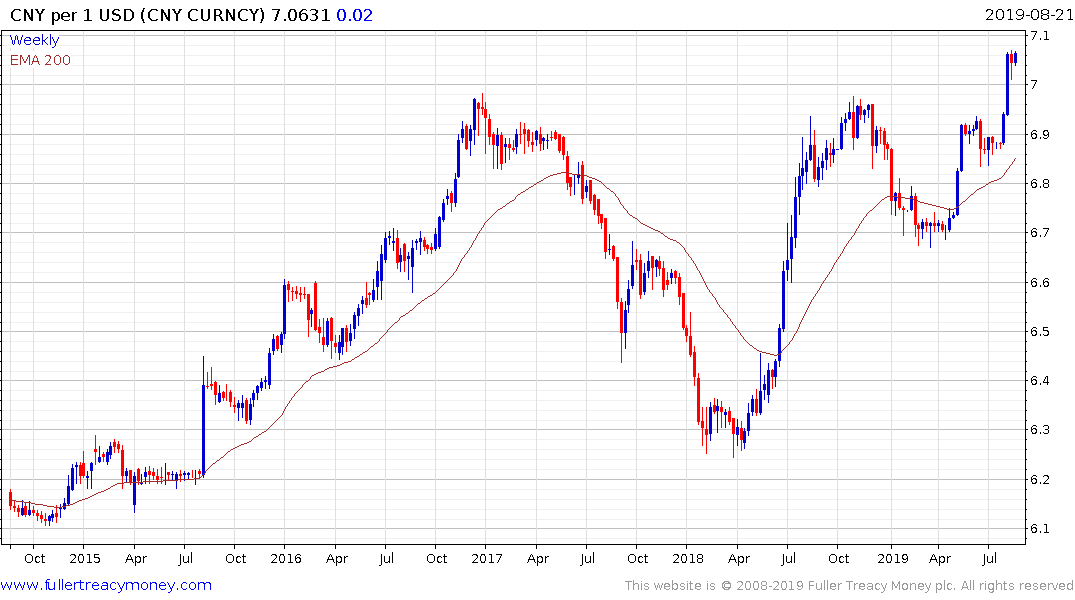 With the Renminbi breaking down to a fresh low today, the five worst performing shares on the Nasdaq were China focused today. Ctrip, Baidu, JD.com, NetEase and Wynn Resorts remain under pressure.
Back to top