Hong Kong Bourse Soars on Ant's Dual Listing With Shanghai
This article by Kiuyan Wong for Bloomberg may be of interest to subscribers. Here is a section:
Ant Group is seeking a valuation of more than $200 billion as it goes public, and could raise more than Saudi Aramco's record $29 billion if market conditions are favorable, according to a person familiar with the matter. The Hong Kong portion could raise about $10 billion, according to people familiar with the matter, which would make it the sixth-largest initial public offering in the city.

The listing is a boost to exchanges in Hong Kong and Shanghai, while dealing a blow to U.S. bourses as more Chinese firms look to raise money closer to home amid rising U.S.-China tensions. Hong Kong-listed Semiconductor Manufacturing International Corp. raised $7.5 billion from a Shanghai share sale in July, while Chinese internet firms JD.com Inc. and NetEase Inc. added secondary listings in Hong Kong this year.

Ant's IPO is also a major lift for the city of Hong Kong, which is facing mounting challenges from a sharp recession, political turmoil from year-long protests and a new national security law that has prompted concerns about an exodus from the financial hub.

"Ant Group's listing in Hong Kong will be a vote of confidence in the city," according to Bruce Pang, head of macro research at China Renaissance Securities Hong Kong.
Western media has been filled with coverage of the negative ramifications of the Hong Kong security law and with good reason. The reality on the ground is that personal freedoms are being curtailed and that represents a significant decision point for many companies. If China's approach to gaining tighter control of Hong Kong might be considered in terms of carrot and stick leverage, then the security law is the stick and listing of some of the country's most prized companies on the domestic Hong Kong market is the carrot.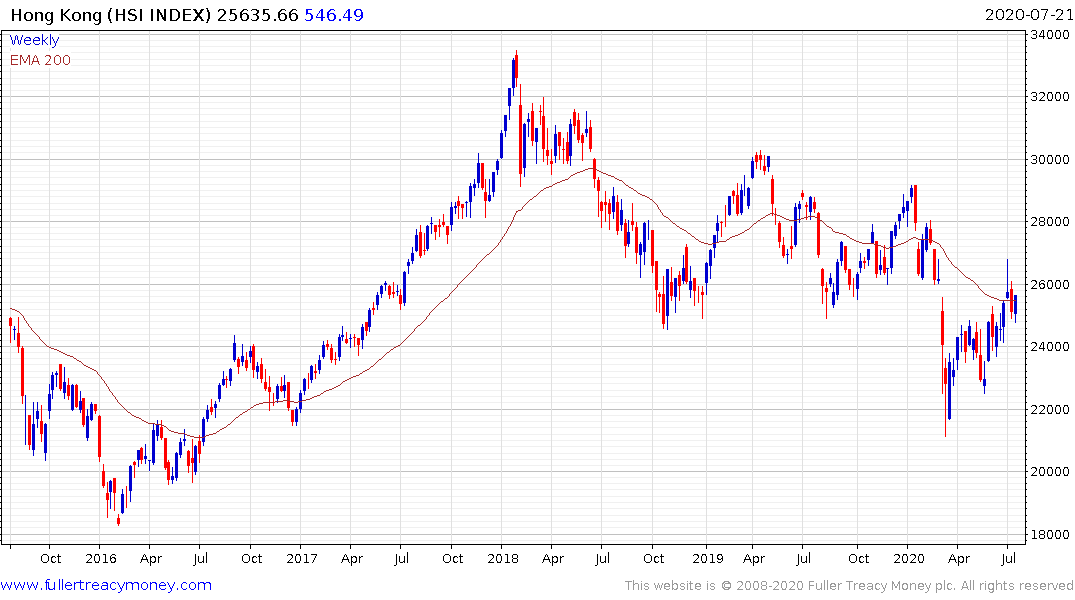 The Hang Seng continues to hold its sequence of higher reaction lows and is now firming from the 25000 level.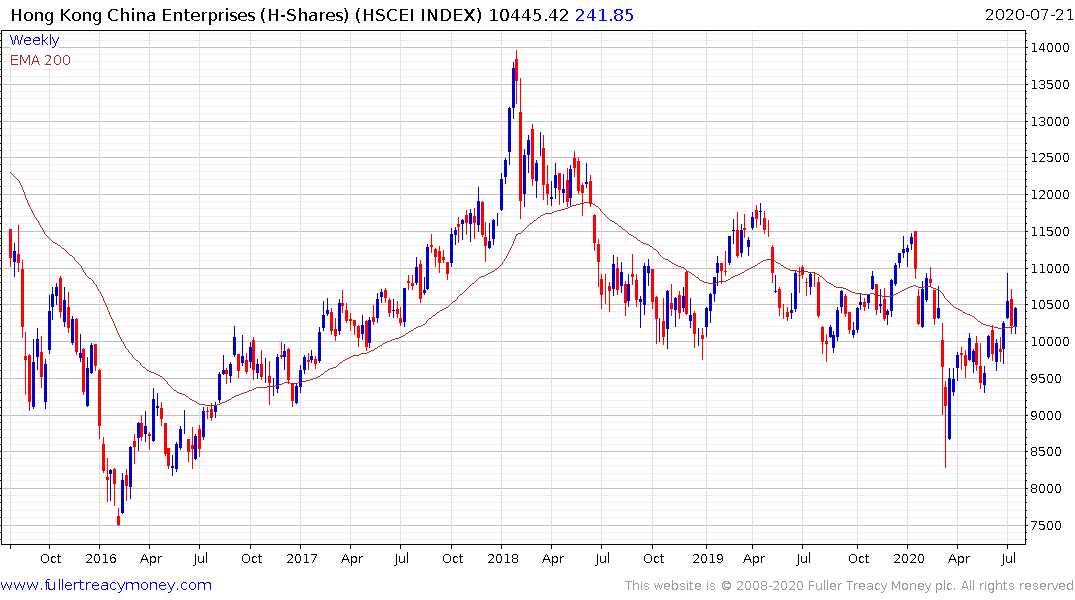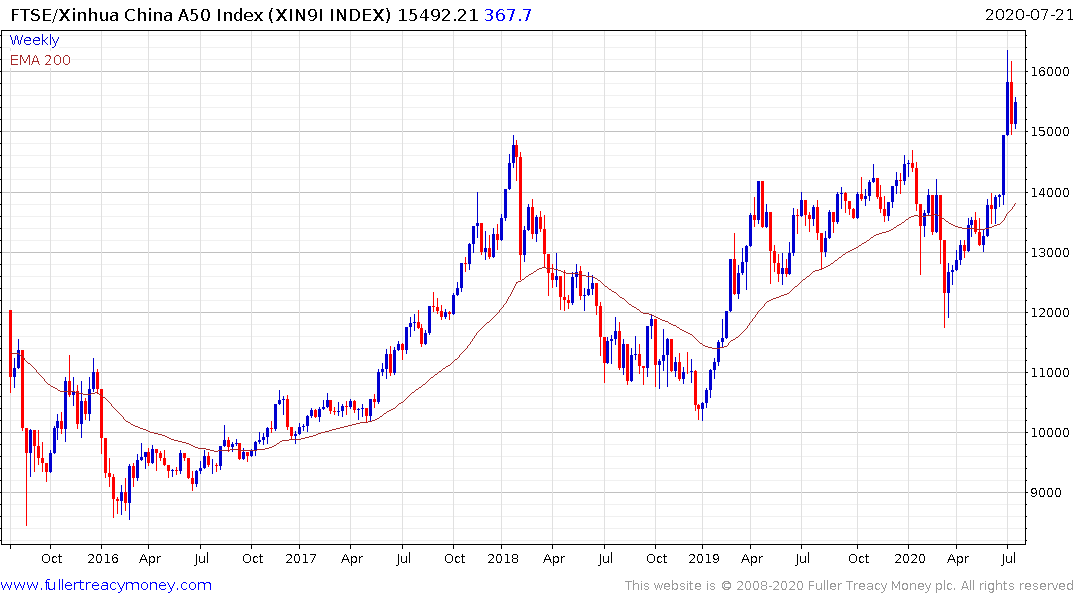 The China Enterprises Index (H-Shares) is firming from the psychological 10,000 and FTSE A50 is firming from the 15000 level.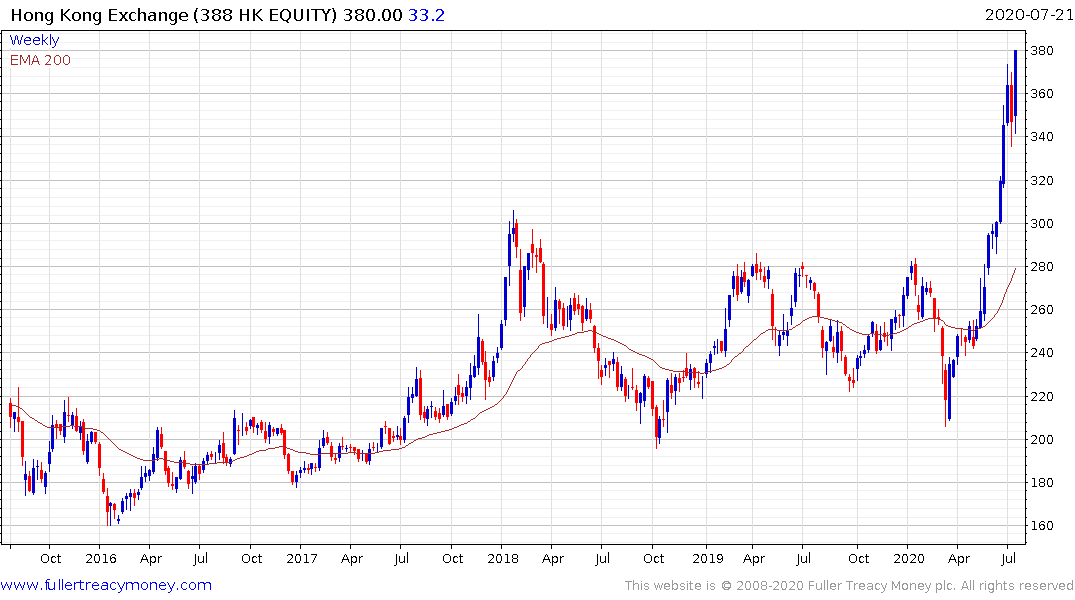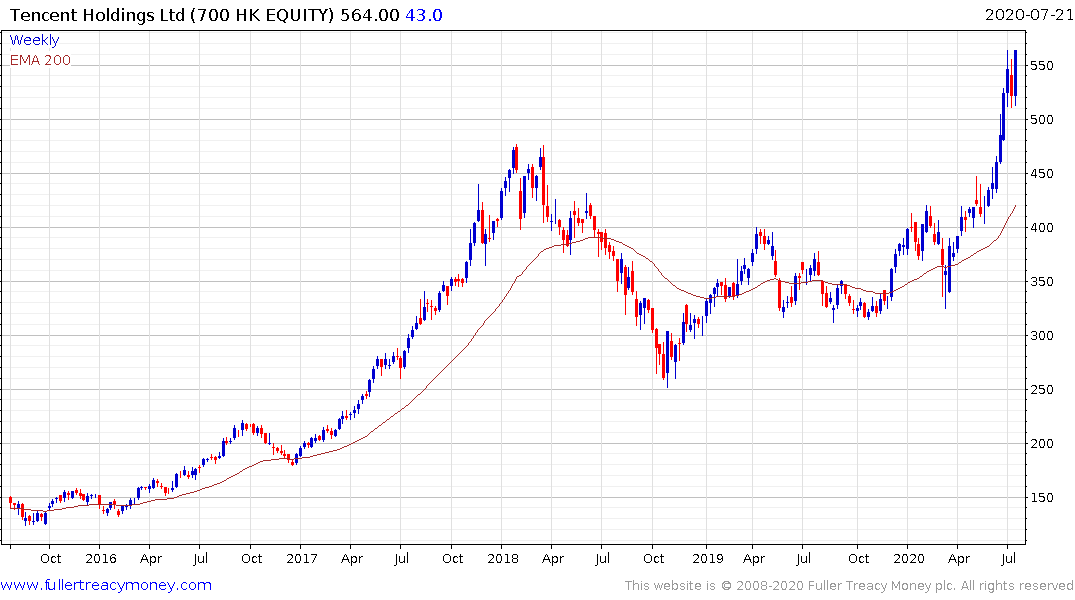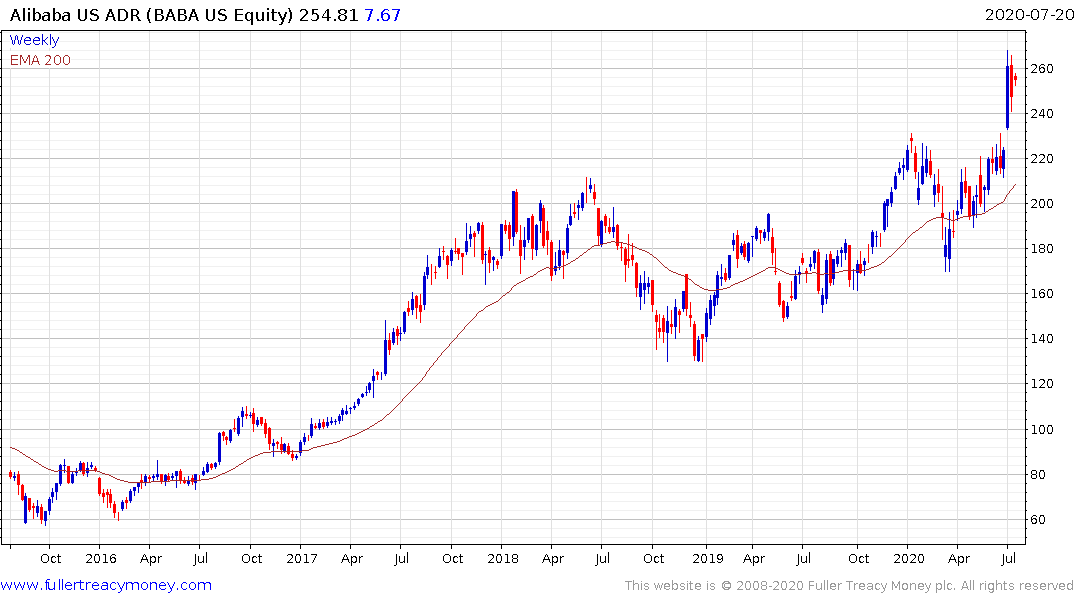 Hong Kong Exchange, Tencent and Alibaba all extended their breakouts today.
Back to top