HNA's Missed Payments Show Deutsche Bank Exit Won't Be Enough
This article from Bloomberg News may be of interest to subscribers. Here is a section:
Despite HNA Group Co. having sold more than $17 billion in assets this year, one of its units still missed payments on a $44 million loan this week, illustrating how the once-acquisitive Chinese conglomerate will need to unload more properties and shares to overcome its liquidity challenges.

Signs abound that the selloff will continue: It's planning to get out of Deutsche Bank AG, seeking a buyer for its container-leasing Seaco business, surrendering eight floors of office space in Hong Kong and selling stakes in various Chinese units, people familiar with the matter have said since last week. What's more, HNA is said to be dangling billions of dollars in real estate in the U.S., London and China to prospective buyers.

All in all, the company that was once at the forefront of China's massive global buying binge has more than $17 billion in further asset sales planned, according to a tally by Bloomberg, as HNA tries to shrink back to its aviation roots. But as the missed payments show, there's plenty of turbulence lying ahead for the conglomerate, which is saddled with one of the biggest piles debt in corporate China.
Chinese investment in US commercial property turned negative for the first time in a decade last month not least because HNA Group is a panicky seller. The fate of the group is tied up with the program for international expansion that characterised the first portion of Xi Jinping's rule and which has now been reversed in response to a debt load which was getting out of control.

While HNA Group is privately held with what can only be described as an opaque structure, Hainan Airlines does still have a listing and it continues to trend lower.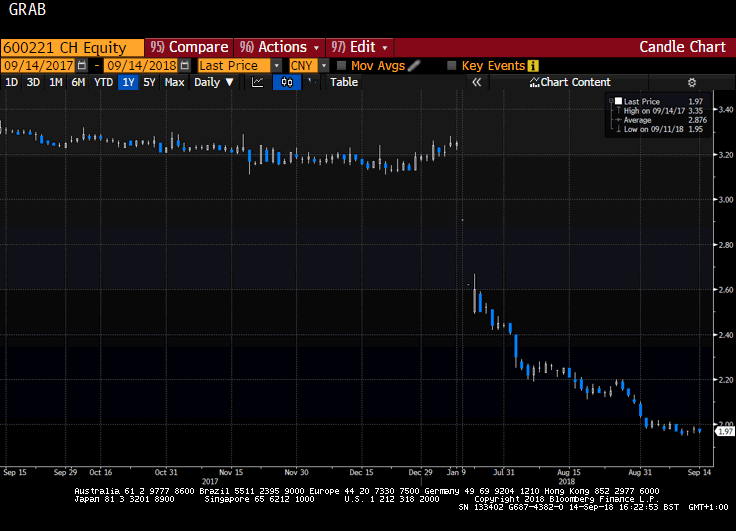 Of particular interest to European investors will be the fact that the group is a forced seller of Deutsche Bank and held 1% of the company when holdings were last updated. Of course, that holding is worth a lot less today than when it was initially bought but its sale could represent an important catalyst for the stock.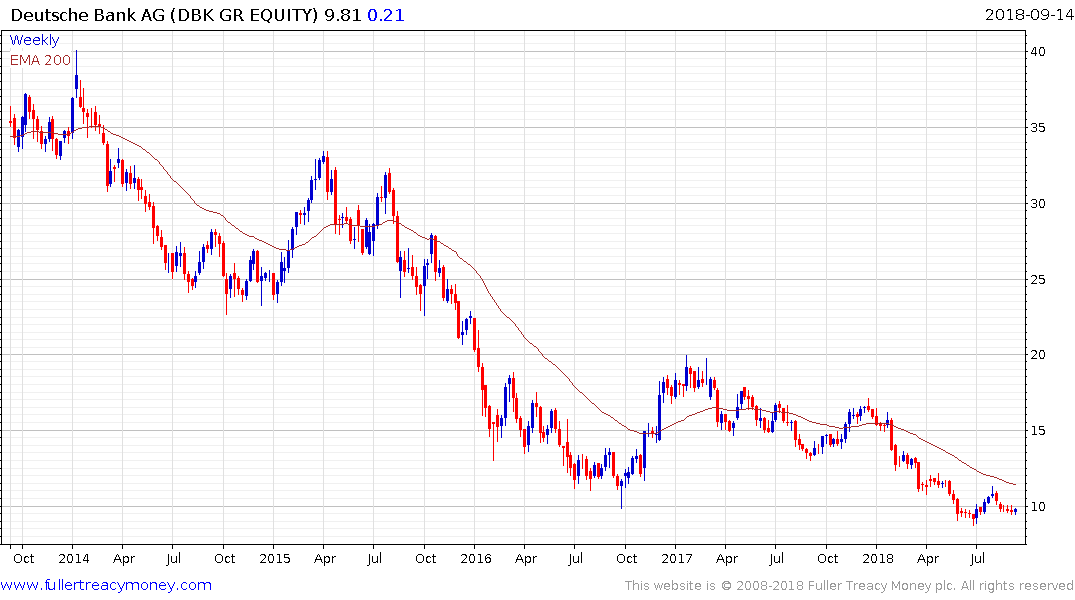 There is absolutely no doubt Deutsche Bank has problems but there are now only two listed German Banks. The government has signalled it is willing to consider a merger with Commerzbank but the bigger takeaway is Germany is not going to let its biggest bank disappear.
The share has steadied above the June low and a sustained move below it would be required to question support building.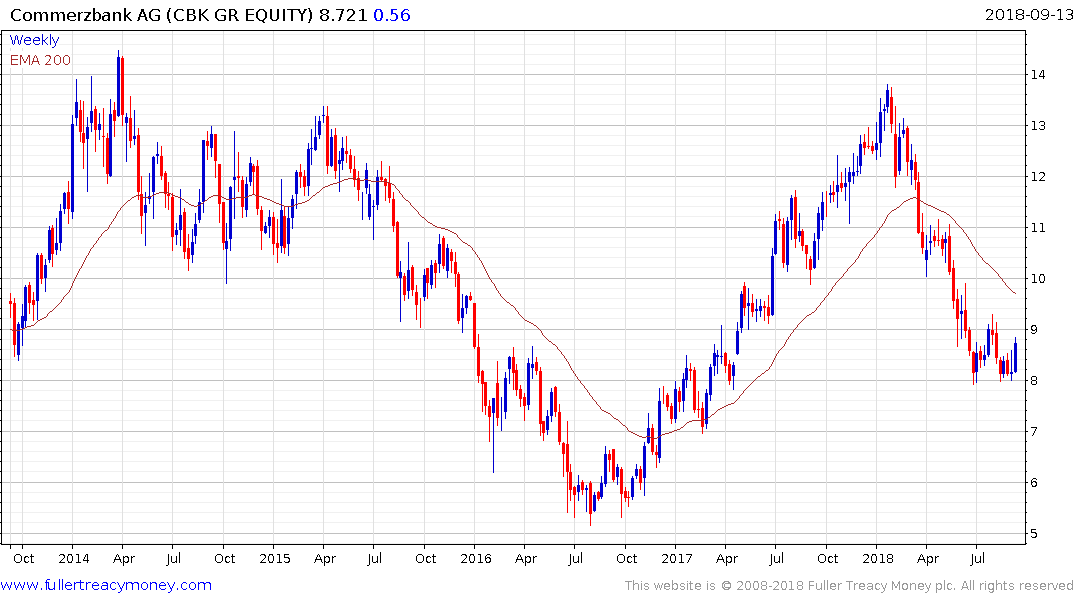 Commerzbank staged an impressive rally between 2016 and early this year and has given up more than half the advance this year. It has stabilised near €8 and a sustained move below that level would be required to question support building.
Back to top