Hermes Leathers Issue Less Worrying as Other Units Bounce
This note from Bloomberg may be of interest.
RECENT EVENT REACTION: Hermes 1H sales and earnings beat raises our confidence for sales growth ahead of the 10% expected by consensus for 2023-25, driven by outperformance in all regions and most categories, where pace of demand appears an ample offset to production capacity constraints at Leather Goods (43% of sales.) A 42.1% operating margin, up 140bps, suggests margin strengthening is widespread. (07/29/22)

1. Hermes Demand Is Stronger as Supply Poses Test: Company Outlook

THESIS: Demand for Hermes' exclusive products and categories is gaining momentum globally and seems unlikely to be held back by an inflation-fueled consumer spending squeeze. Sales and profit growth are pinned to new production sites for Leather Goods, its highest margin contributor, while building its volume-restricted brand across other categories, and that's proving a success. A new leather production facility is due each year in 2022-26, adding 4-5% in volume capacity annually. Solid investment supports accelerated growth in other categories.

A burgeoning cash balance adds to Hermes' ability to pay dividends, buy back shares, expand store size and explore new categories. (07/29/22)
I thought this was a particularly interesting development because there are widespread reports of the luxury watch market peaking. Possible reasons for the divergence is there are a lot more watches in circulation than Hermes bags, the second hand market is more mature and watches tend to last longer than leather goods.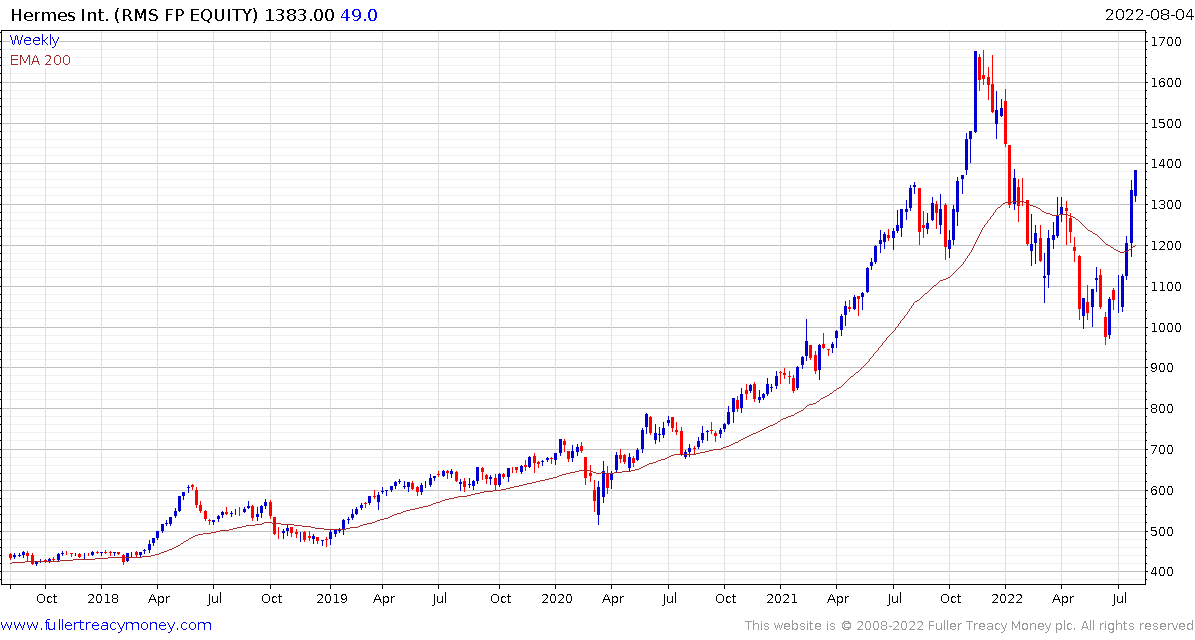 As highlighted in May, Hermes has historically been regarded as a buy when it tests the 1000-day MA. The share has bounced emphatically over the last few months and has broken the seven-month downtrend. Valuations are still high but demand for its products is undaunted and they may even be considered inflation hedges in some circles. A clear downward dynamic will be required to check momentum beyond a pause.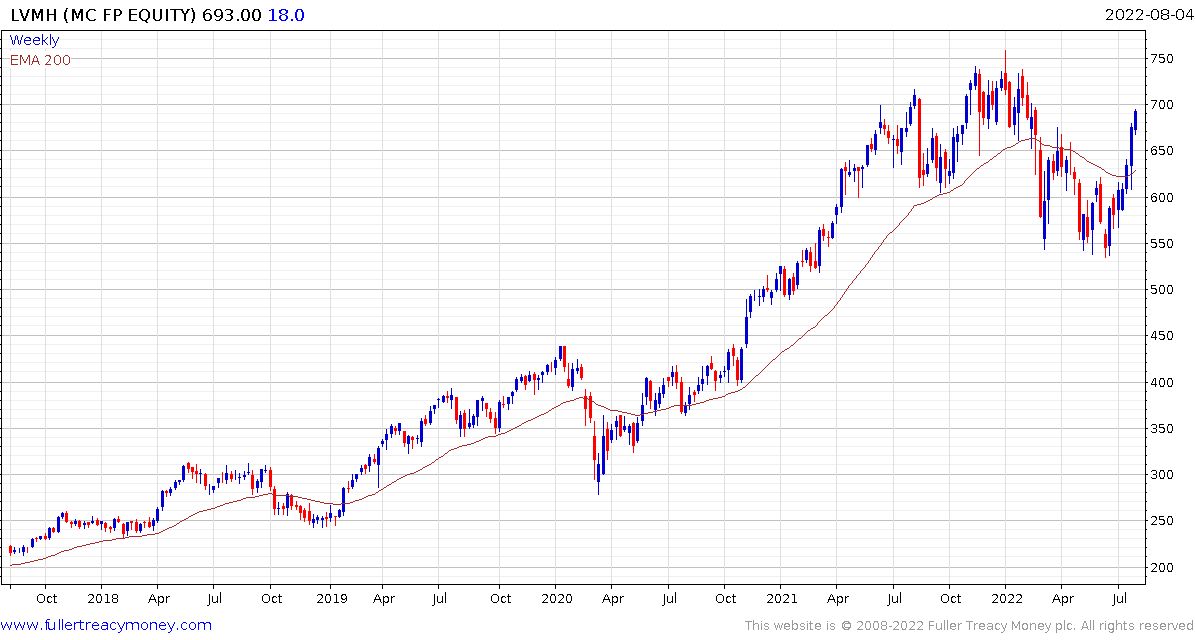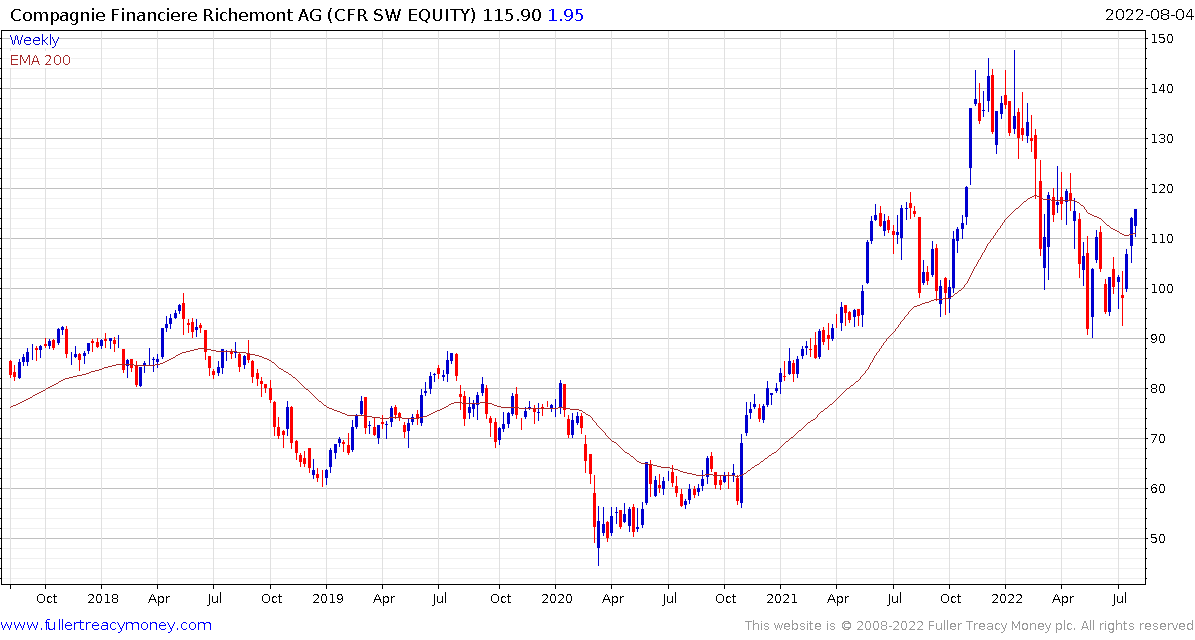 Both LVMH and Richemont share similar patterns.
Back to top