Hang Seng compared to the H-Shares
We pointed out late last year that the original Asian tigers (Taiwan, Singapore, South Korea and Hong Kong) were moving to positions of outperformance and beginning to break out. Taiwan has outperformed in the meantime and is susceptible to some consolidation. Hong Kong on the other hand is only now breaking out.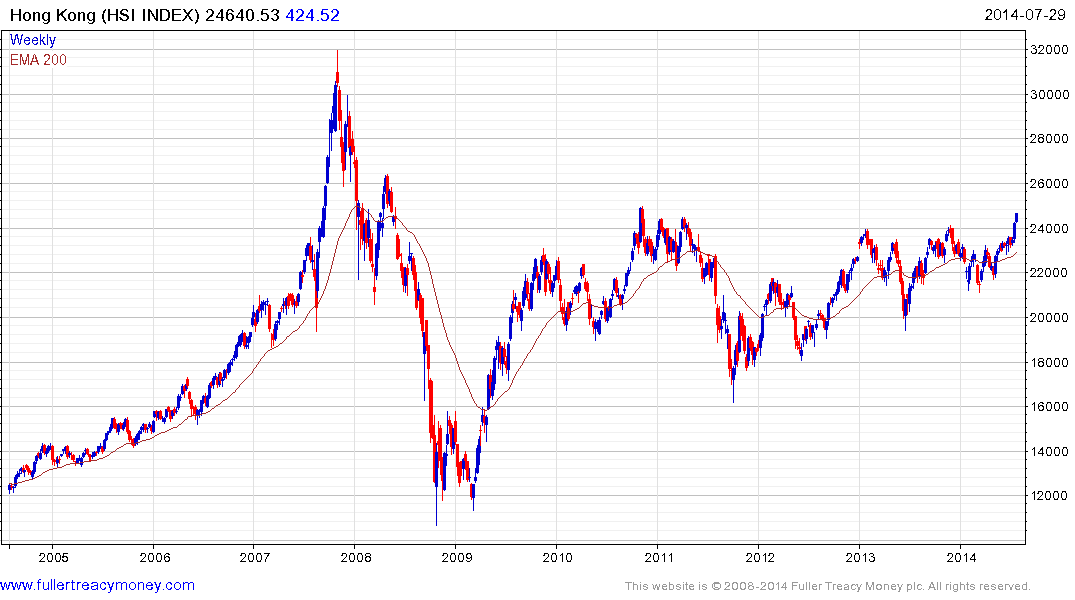 When we look at Hong Kong there is a marked divergence between the performance of the Hang Seng and the China Enterprises Index (H-shares); which represents only mainland companies.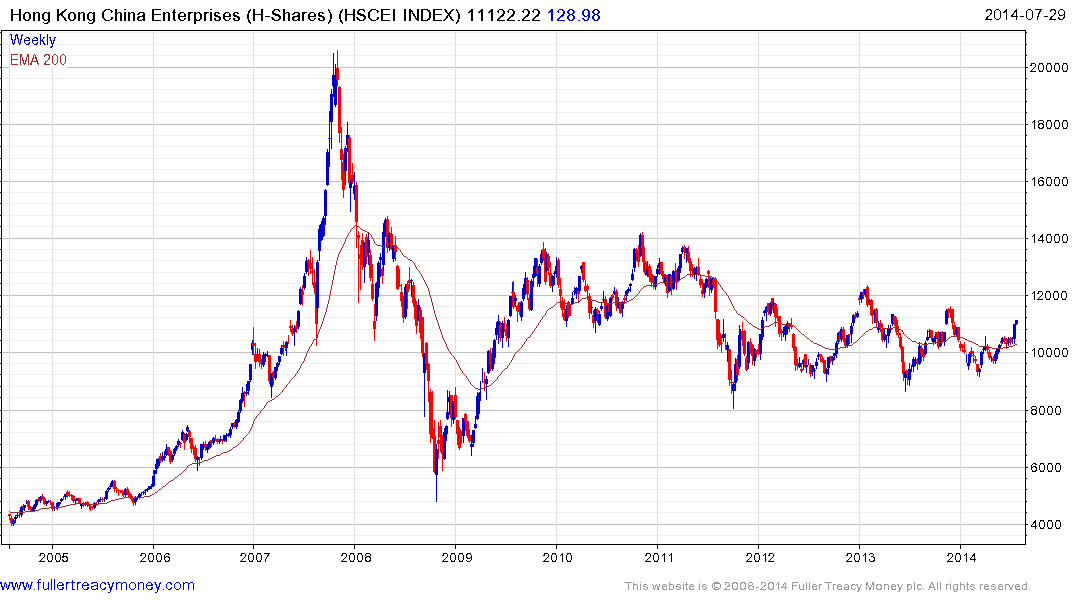 Hong Kong's property developers have long occupied dominant positions in the territory and they are leading the market higher.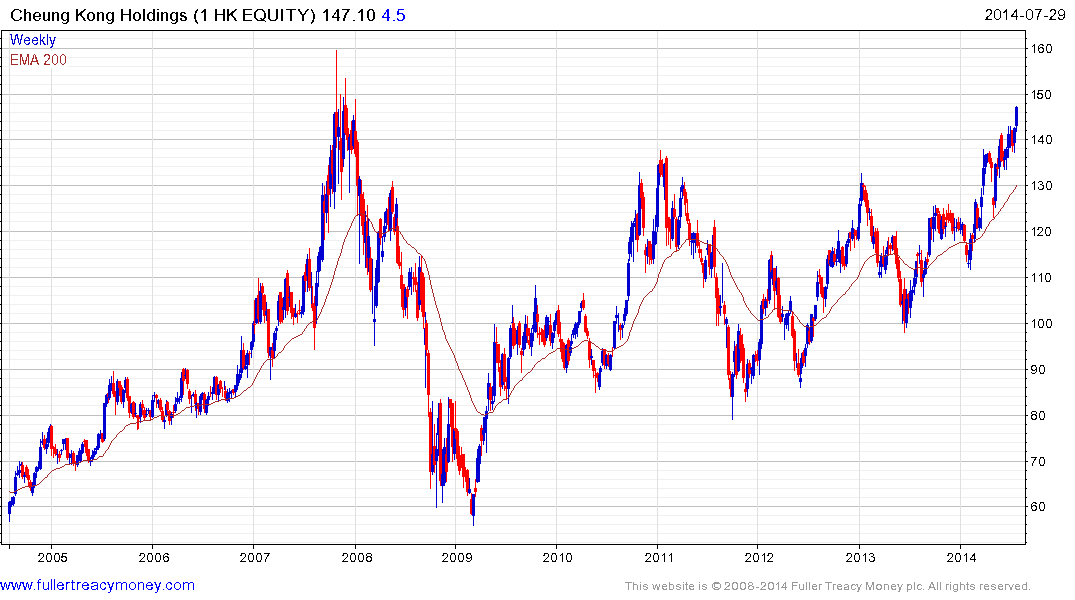 Cheung Kong (Est P/E 9,87, DY 2.37%) hit a new all-time high today to extend its recent advance.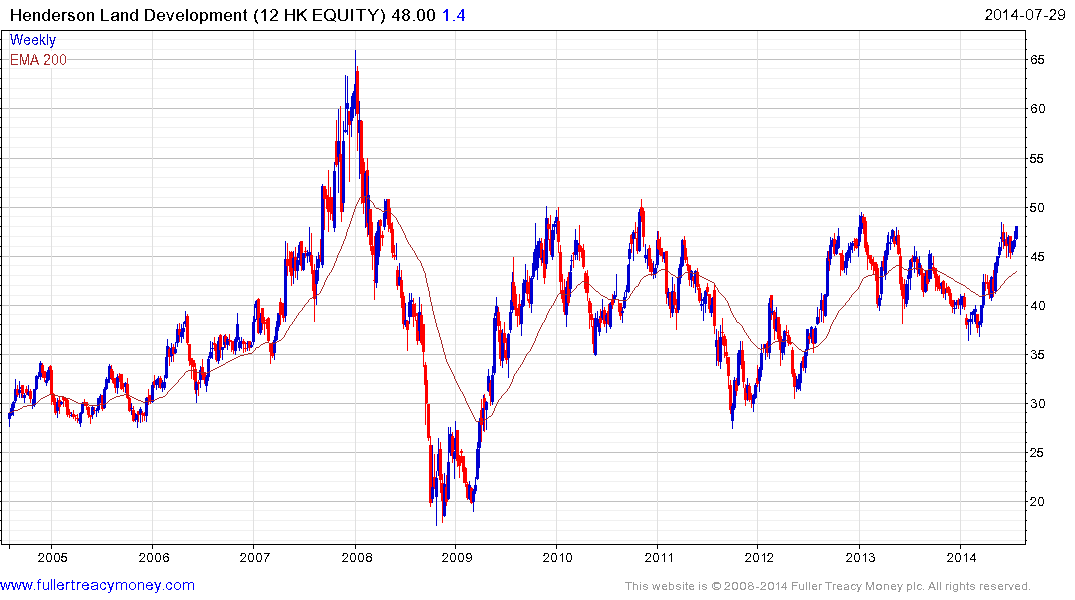 Henderson Land (Est P/E 16.21, DY 2.01%) is testing the upper side of a 5-year range.
Li-Kai Shing may have liquidated many of his mainland holdings last year but a number of mainland focused property companies pay attractive dividends and are breaking medium-term progressions of lower rally highs.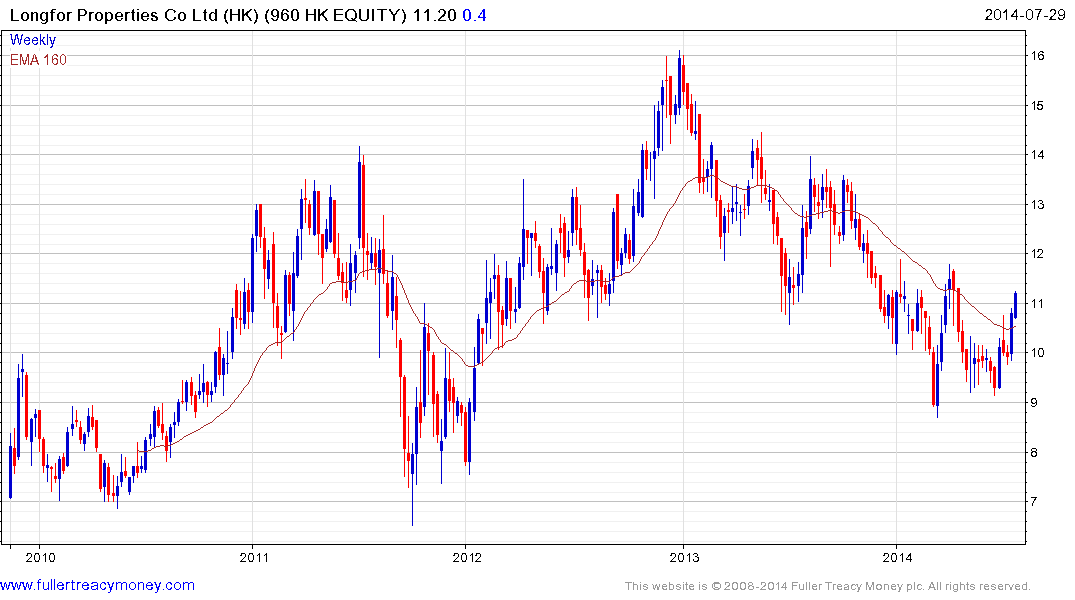 Longfor Properties (Est P/E 6,76, DY 2.52%) posted its first higher reaction low since 2012 in June and a sustained move below HK$9 would be required to question medium-term scope for additional upside.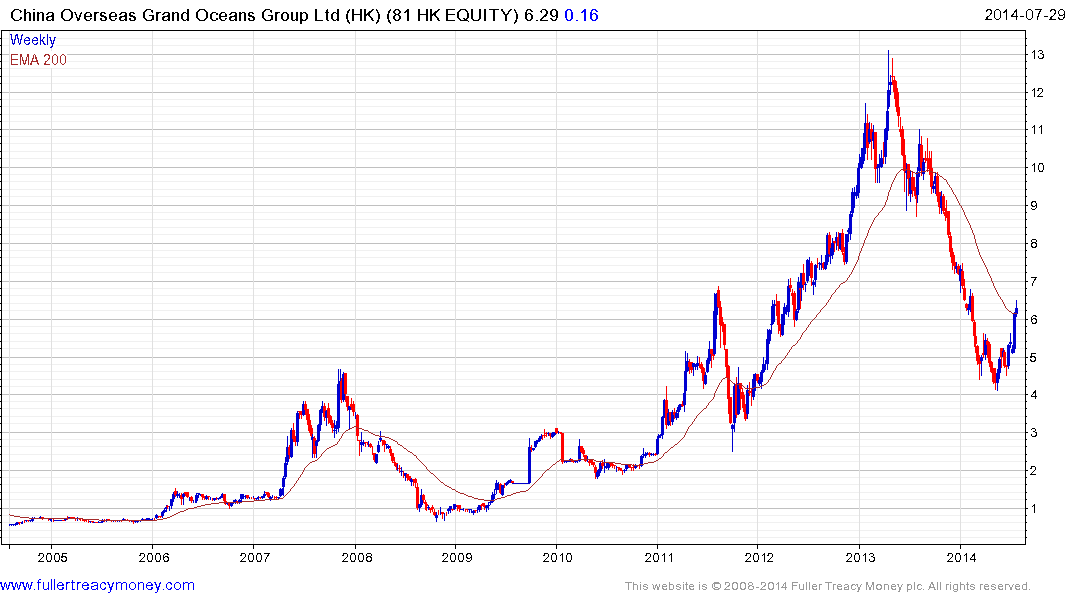 China Overseas Grand Oceans Group (Est P/E 4.85, DY 1.75%) found support in March following a 70% decline and has now unwound the overextension relative to the 200-day MA. Some consolidation looks likely but a sustained move below HK$5 would be required to question medium-term recovery potential.
Back to top