Guide to the Markets Q3 2019
Thanks to a subscriber for this chartbook from JPMorgan which may be of interest to subscribers. Here is an important graphic.

Here is a link to full report.
2018 saw significant multiple compression. The rebound in the first quarter unwound the entire decline but also unwound much of the multiple compression. Earnings guidance for the upcoming reporting season is a lot weaker than over the last few years and is the basis for the opinion that we are about to see an earnings recession.
If the stock market's rally persists against a background where earnings growth slows or reverses that points towards significant multiple expansion. That would feed the formation of a bubble which is a realistic possibility given the easing global central banks have lined up.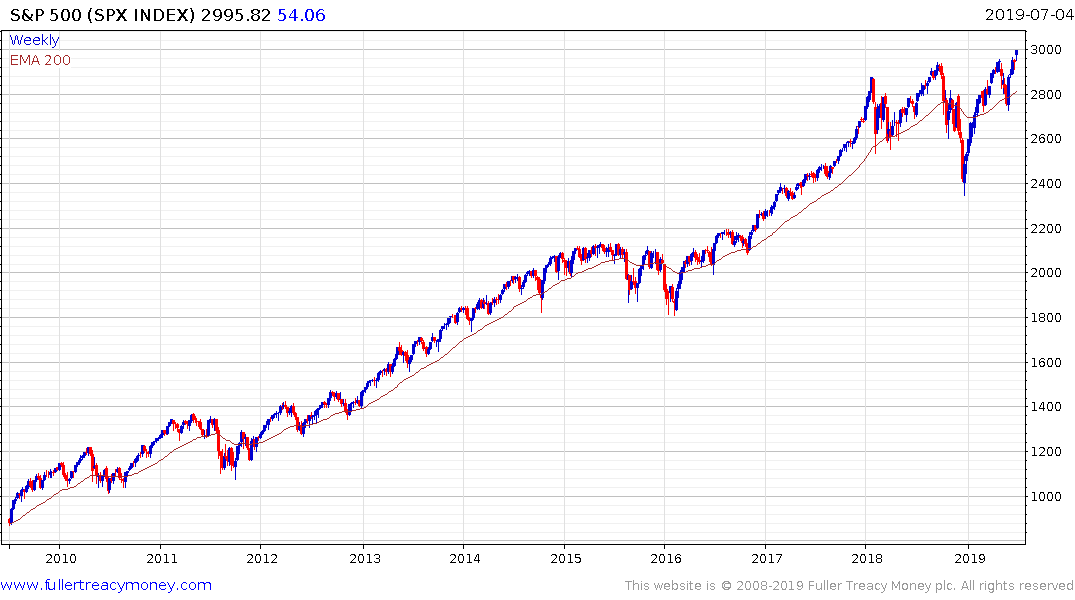 The S&P500 would need to sustain a move below the trend mean to question strength of the breakout. The Nasdaq-100 and Dow Jones Industrials just hit new highs.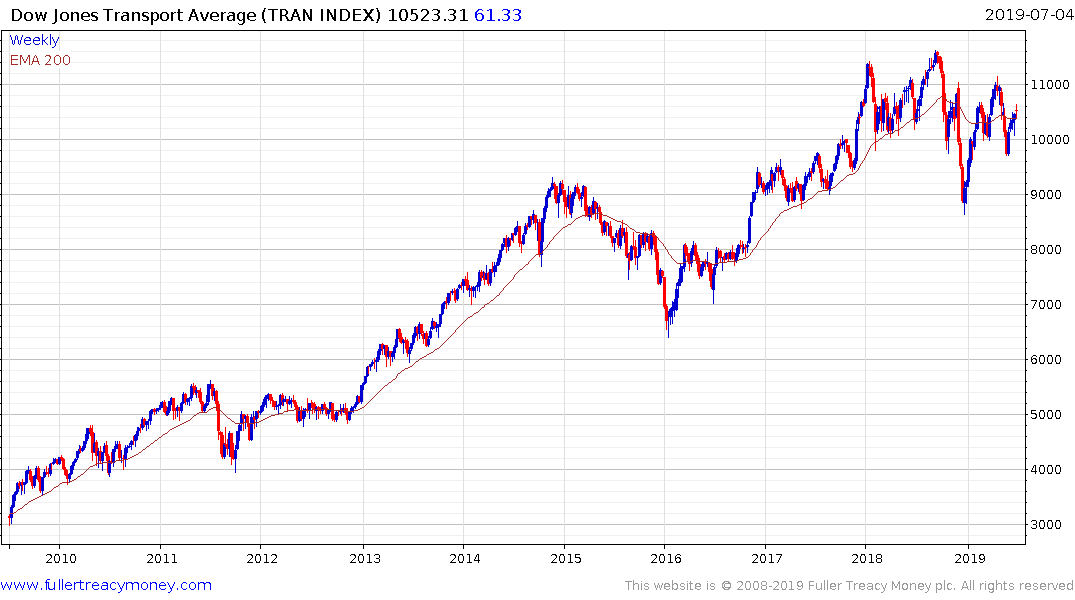 Meanwhile the Dow Transportations Average, the Russell 2000 and the S&P500 Banks are nowhere near breaking out. That suggests a narrowing of leadership.
Back to top