Guide to Markets Q3 2022
Thanks to a subscriber for this data-laden chartbook from JPMorgan which may be of interest.
Here is a link to the full report.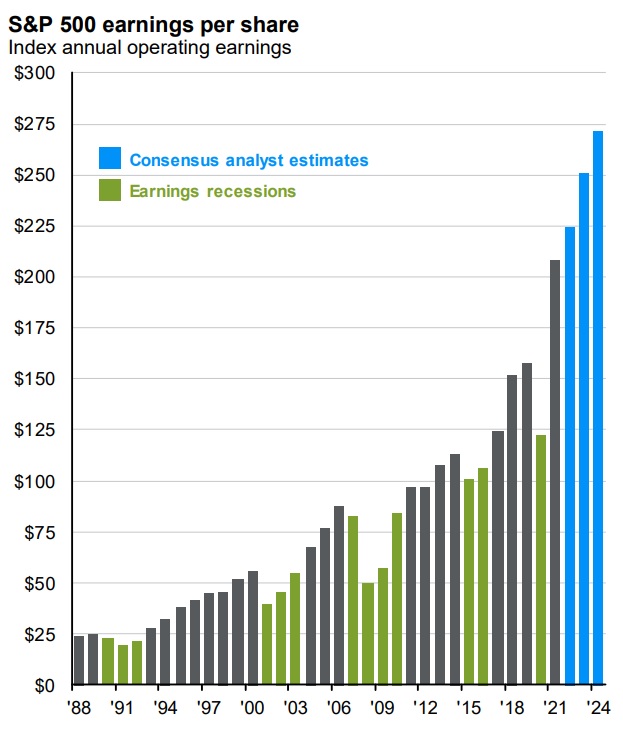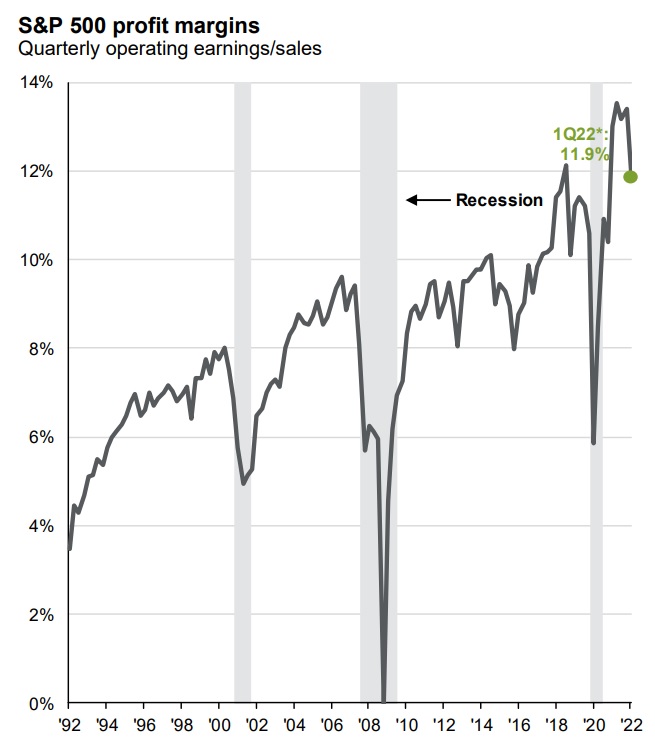 We are at point of eerie calm in the technology sector. Investors have priced in continued earnings growth at a pace similar to 2021 for another three years. That and the relative strength of the Dollar have at least partially insulated large cap stocks in the USA from the difficulties experienced in Europe.
Profit margins are however rolling over so it is reasonable to doubt the enthusiasm of earning estimates. However, the continuing compression of yields at the long end of the curve is offering support to the tech sector. When a company is more reliant on cheap capital than sales, yields matter in the short term.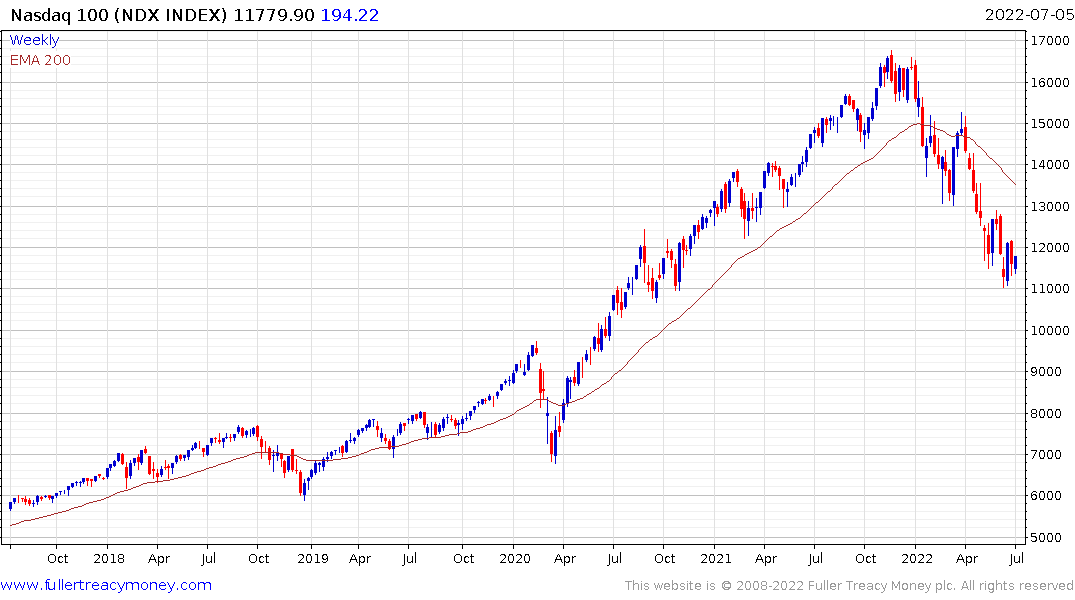 The Nasdaq-100 is putting in a higher reaction low because traders have been conditioned to think falling borrowing costs are good for tech stocks. Of course, ultimately, sales do matter. A recession takes a bite out of both profitability and margins so this is unlikely to be more than a short-term rebound. The impending results from Q2 and the prospect of negative guidance have yet to be priced in.
Back to top