Guedes Cites 'Waiver' for Fiscal Cap Bolsonaro Pledged to Uphold
This article from Bloomberg may be of interest to subscribers. Here is a section:
Guedes, who spoke shortly before markets closed, said the government also mulls bringing forward a spending cap revision scheduled for 2026.

"We want to be a popular, not a populist government," he said, adding that the country must remain committed to fiscal responsibility.

Brazilian assets tumbled the most in the world on Tuesday on reports the government would breach the country's spending cap rule, in place since 2017, to finance the new social program.

The cap is seen by economists and investors as one of the key pillars of Brazil's fiscal policy, keeping public finances from derailing by limiting spending growth to the inflation rate of the previous year. The government bypassed the rule in 2020 and 2021, getting one-time exemptions approved in congress to accommodate pandemic-related expenses.
One of the central themes of democracy is the loser of an election leaves office peacefully and handovers to new governments are reasonably smooth. When that pattern does not go according to plan, as in the US earlier this year, the strength of a nation's institutions is tested. The USA passed that test, even though no one ever considered it would ever need to be tested.
The next Brazilian election will be in October 2022. In other words, now is the time to put policies in place to boost voter wellbeing; to improve the chances of being re-elected. It's not all that surprising the Bolsonaro government is toying with the idea of boosting spending to further that aim. Meanwhile the bombastic claims Bolsonaro is making that only God can remove him from power are now being taken seriously following the storming of the Capitol in the USA and of the efforts to target supreme court judges in Brazil.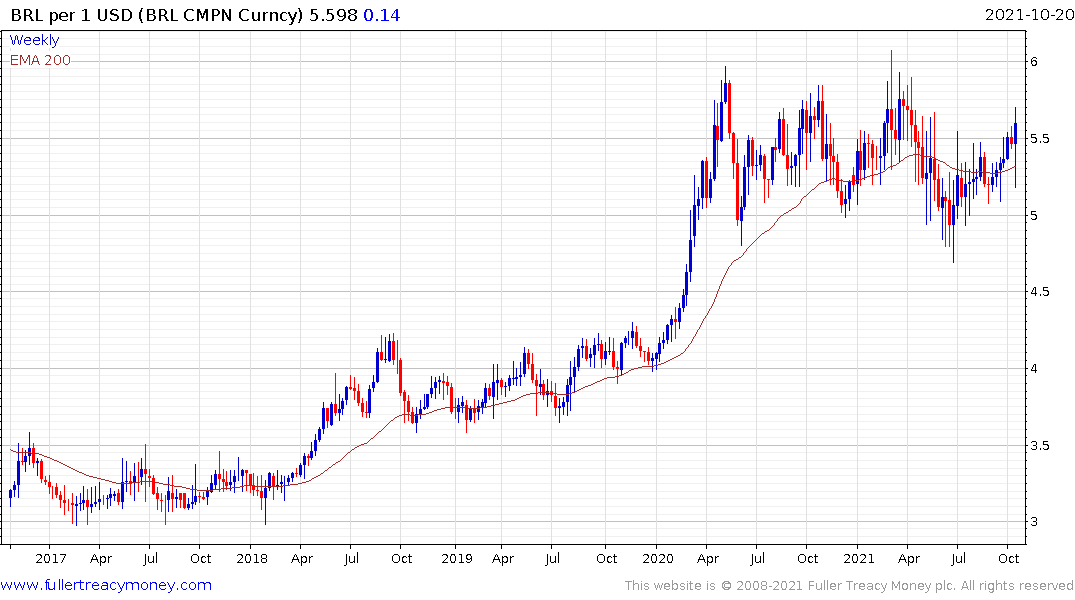 That is weighing on the Real as it falls back to test the lows of the last 18 months.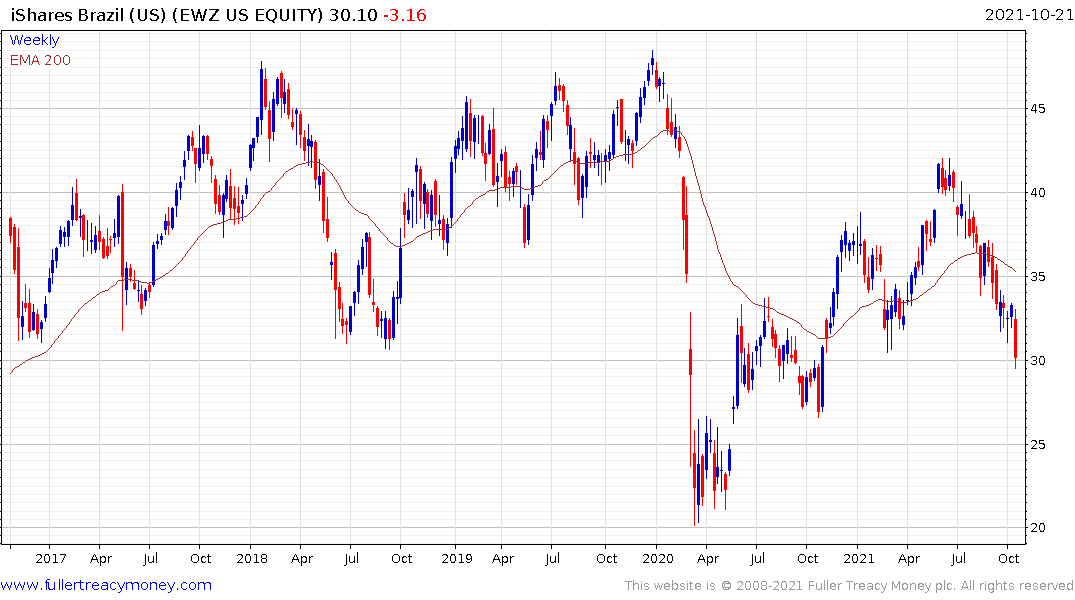 The iShares MSCI Brazil ETF is back testing this year's lower near $30 and will need to bounce soon if the recovery is to remain credible.
Generally speaking, the strength in commodities would be viewed as a positive for commodity exporters and it is certainly favouring over countries. In the event Brazil's standards of governance improve it has potential to recover.
Meanwhile, the Trump Media & Technology Group has agreed to go public via a SPAC merger with Digital World Acquisition Corp. That suggests we are a long way from the end of fireworks in the US political arena.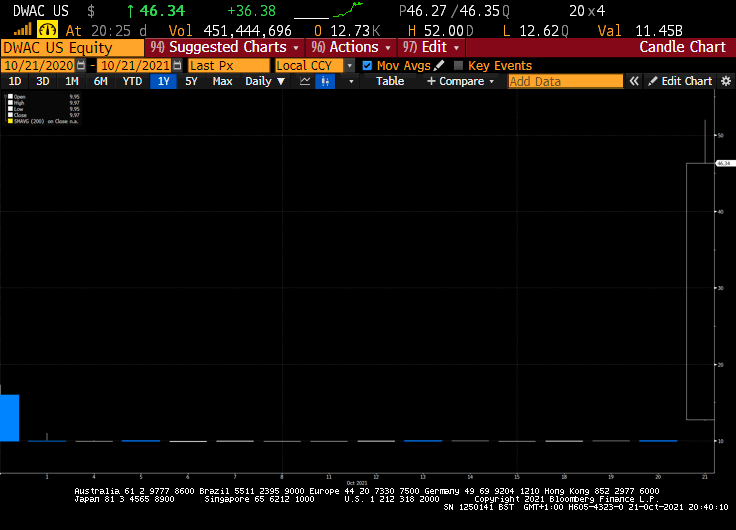 Here is a section from Matt Levine's entertaining take on the announcement:
But I think that a more realistic valuation method here is not to worry about cash flows at all — as Trump SPAC clearly does not — and treat the stock simply as a token of public interest in Donald Trump. My guess is that the price of Trump SPAC stock will not, for instance, be much affected by its earnings announcements, unless Trump himself does the earnings calls in which case it will go up no matter what he says. My guess is that the stock will not be particularly correlated with the stocks of other media or technology companies. My guess is that the stock will go up when Trump is on television, or if he announces that he's running for president again. My guess is that if something bad happens to Trump — if he's sued or arrested or banned by a new tech company or some new scandal comes out — then that will also make the stock go up, to own the libs or whatever. My guess is that each day that goes by without Trump news, the stock will go down a bit. My guess is that the stock is essentially a bet on Trump's personal newsiness, on Trump-news volatility.
Back to top