Growth but not as we know it
Thanks to a subscriber for this interesting report from Deutsche Bank focusing on the IT Services sector. Here is a section:
The introduction of digital technologies (social, mobility, analytics and cloud) heralds the start of a new decadal tech cycle, which could potentially lead to significant changes to the existing revenue streams of the Indian vendors.

We believe the Indian IT services industry could still report healthy growth rates over the long term. The IT services market is still fairly underpenetrated from an offshore standpoint (see Figure 10 and Figure 11) and we believe vendors need to follow a three-pronged strategy to gain share:

1. Deepen existing relationships by achieving strategic vendor status
2. Geographic and vertical expansion
3. Capability enhancement to address the threat/opportunities from digital technologies
Here is a link to the full report.

India's service sector has been competing successfully on the world stage for more than a decade and was among the greatest beneficiaries of a weak Rupee. As the global outsourcing sector responds to growth in networked services/cloud computing there will be a requirement for more technically proficient staff but also potential for margin expansion given India's increasingly well education work force.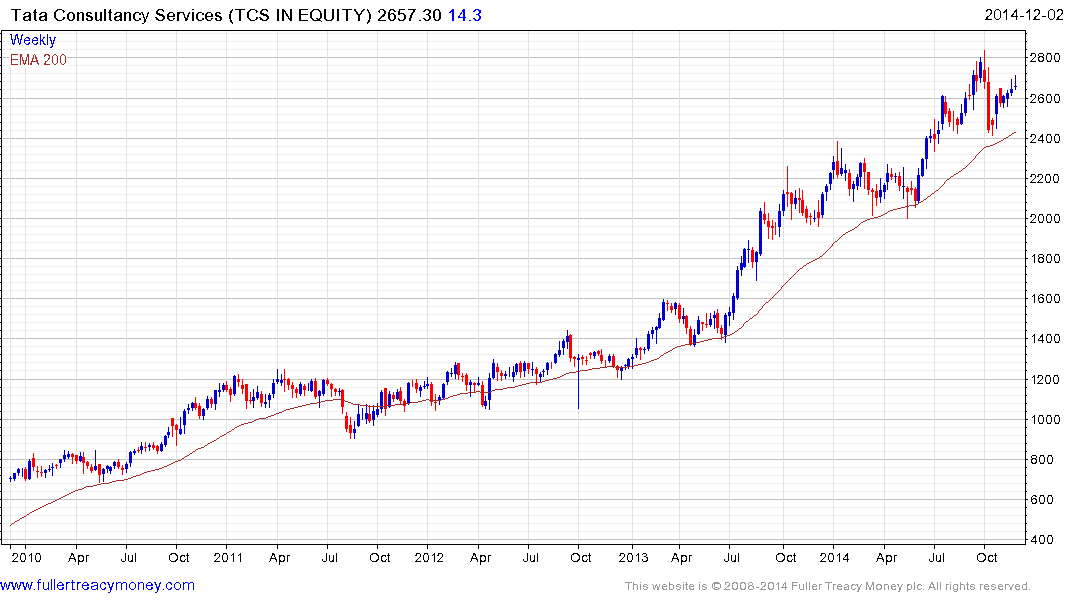 Tata Consultancy generates the vast majority of its revenue outside India. The share remains in a reasonably consistent uptrend but unfortunately is only listed in India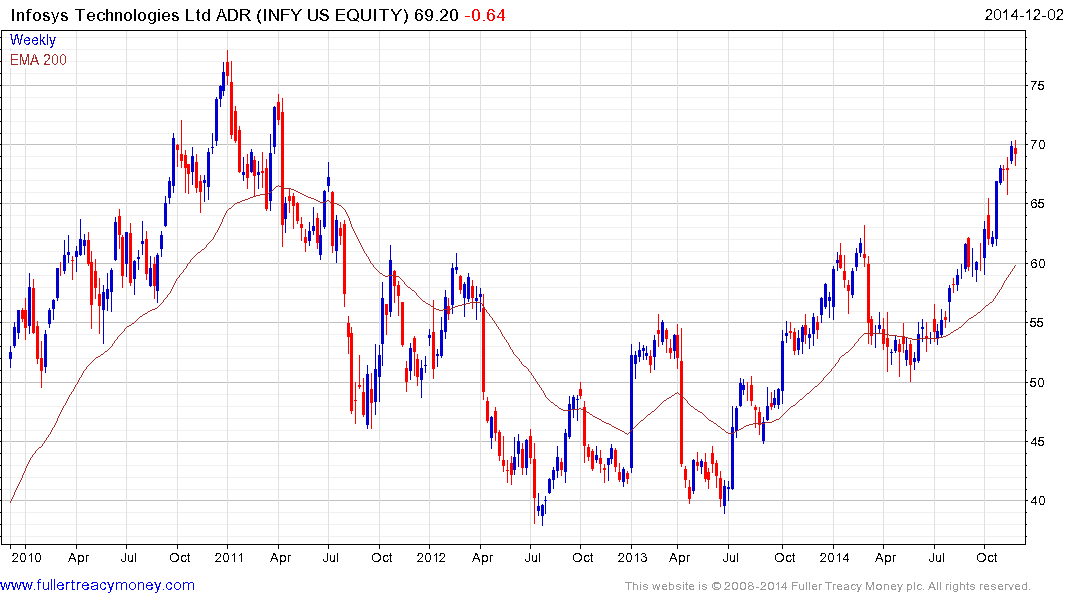 Among those with ADRs or GDRs, US listed Infosys is somewhat overextended relative to the trend mean following an impressive six-month advance. A break in the progression of higher reaction lows would be required to signal a peak of more than short-term significance.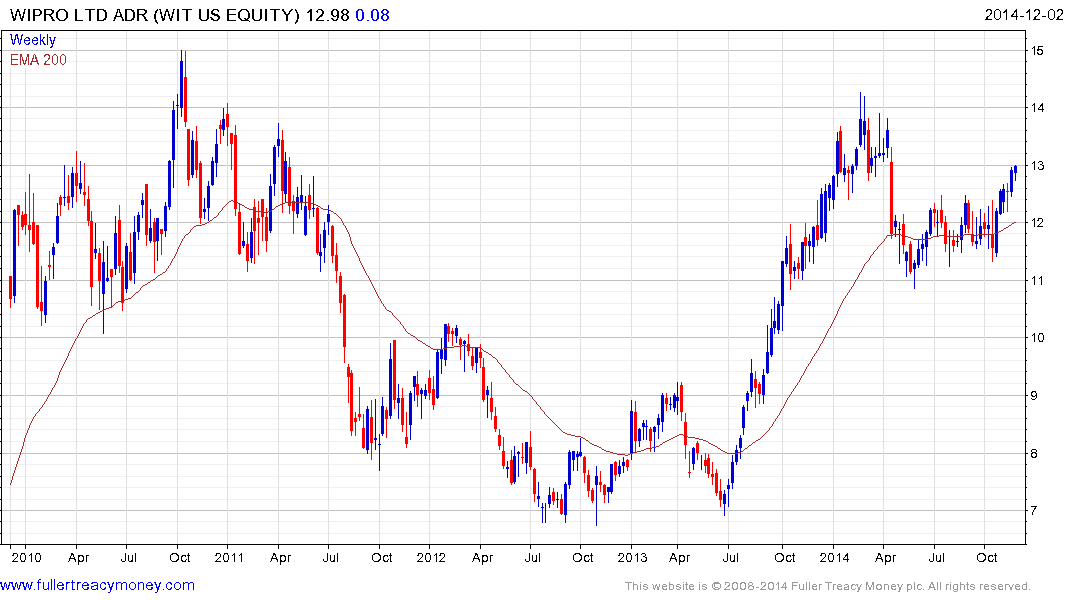 Wipro also has a US listed ADR and is currently breaking away from the $12 area. A sustained move below that level would be required to question potential for additional upside.
Back to top