Greenland parliament vote effectively halts Kvanefjeld rare earths project
This article from agmetalminer.com may be of interest to subscribers. Here is a section:
Earlier this year, we touched on the snap elections in Greenland, where the victorious left-wing Inuit Ataqatigiit party ran in opposition to the promising Kvanefjeld mining project on the southern tip of the island.

Australian firm Greenland Minerals had been working to secure a mining license for the project.

"The project is centred on the globally unique Ilimaussaq Alkaline Complex in southern Greenland," the firm says on its website. "To date over 1 billion tonnes of mineral resources (JORC-code compliant) have been delineated in the project area, across three different zones – Kvanefjeld, Sørensen and Zone 3. Mineralisation is hosted by a rock-type called lujavrite, and is enriched in rare earths, uranium, and zinc."

However, Greenland's parliament voted Tuesday to ban uranium mining and exploration, effectively halting the project.

On Wednesday, Greenland Minerals submitted a request for a trading halt "pending an update to the market regarding passing of legislation concerning uranium, in the Greenland parliament." As of Wednesday, the company had yet to release a statement about parliament's decision.
Greenland has some of the most promising rare earth and uranium deposits in the world and the receding ice is revealing additional untapped potential sources of minerals. Shutting down exploration/development of uranium removes potential sources of new supply from the global market. It could well be terminal for Greenland Minerals.
Meanwhile, it helps to boost the prospects for other companies. The rare earth minerals sector has been correcting for much of this year. Any potential for damage to future supply should be positive.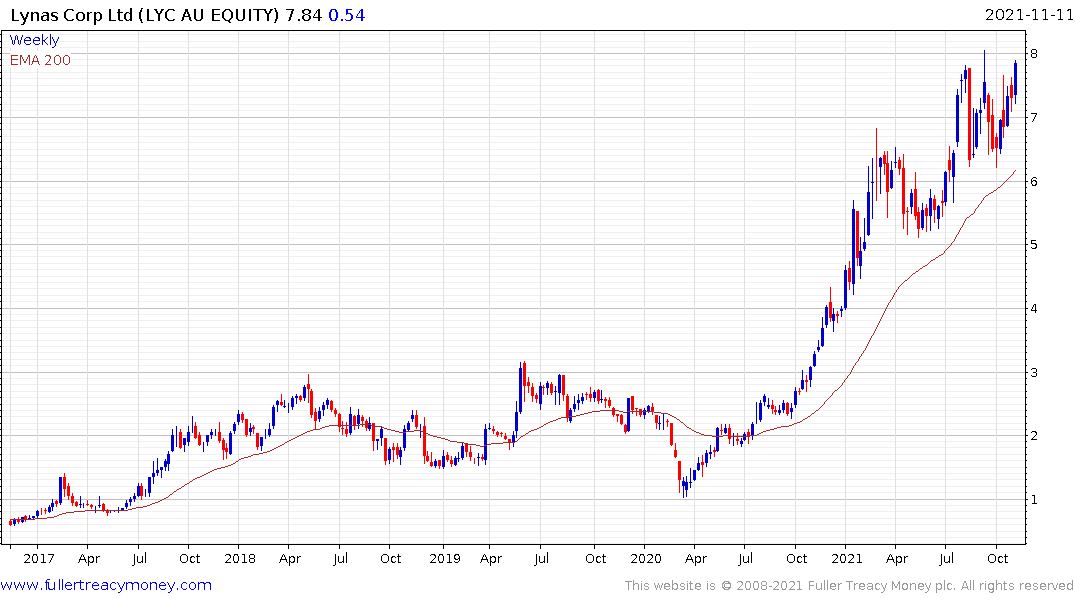 Lynas Corp, as both a producer and refiner of rare earth metals continues to lead on the upside. It is trading at the upper side of its range and remains in a consistent uptrend.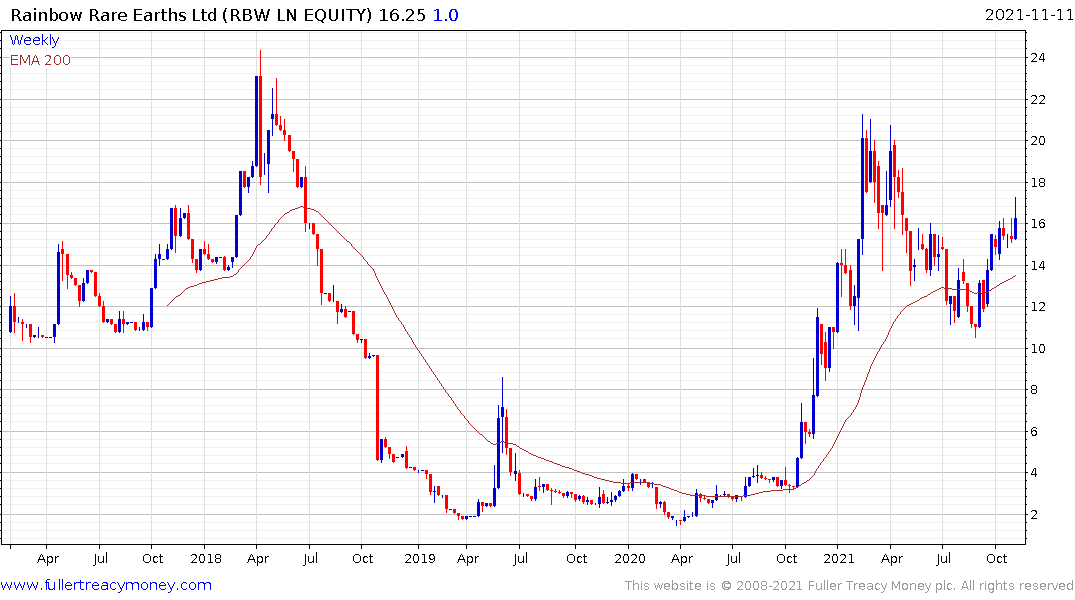 UK listed Rainbow Rare Earths is currently firming from the region of the trend mean.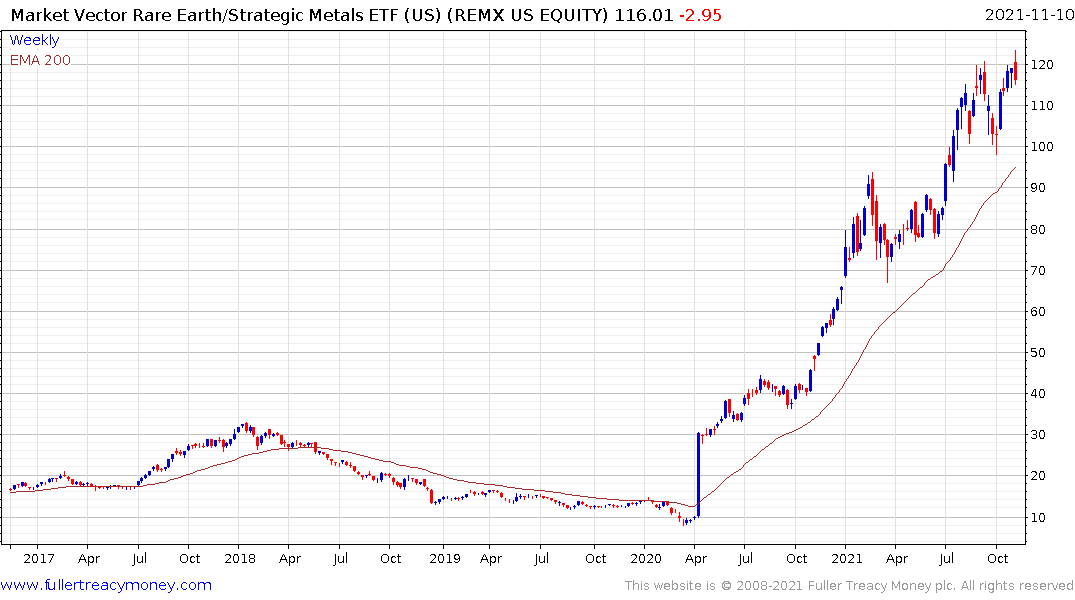 The VanEck Rare Earth/Strategic Metals ETF's performance is primarily attributable to its overweight position in lithium miners.
Back to top