Great Economic-Reset Outlook Update
Thanks to a subscriber for this report from Mike McGlone at Bloomberg. Here is a section:
3. Stuff That May Matter More Than Ever In the category of stuff that doesn't matter until reaching extremes: the inverted US yield curve and leading indicators. Our bias is to heed the warnings, particularly in the context of the unprecedented aberrations that got us here. The graph shows the leading index of 10 economic indicators at minus 7.5% and the New York Fed's probability of recession from the Treasury spread at the most since 1982. What might be most significant is the elongated period of near-zero interest rates that buoyed the roughly 600% advance in the S&P 500 from the March 2009 low to the 2022 peak. This period of exceptional risk-asset appreciation may face some normal reversion, particularly because the primary fuel has turned around. The fed funds upper-bound target of 5.5% is the highest since 2001 and may portend headwinds for risk assets.
Here is a link to the full report.

The time when people worry most about an inverted yield curve is at the point it first inverts. What surprises many people is markets then rally because central banks are finally doing something about resurgent inflationary fears. That's exactly what has happened over the last year.
The time when people worry least about the yield curve inversion is when stock markets are riding higher on elevated earnings, despite tightening liquidity. That's where we are right now.
The time when everyone promises to never again forget the lesson of the yield curve is after asset prices decline during a deflationary shock. The first interest rate cut is generally associated with risk-off behaviour because it is clear signal central banks are more worried about economic stagnation than inflation.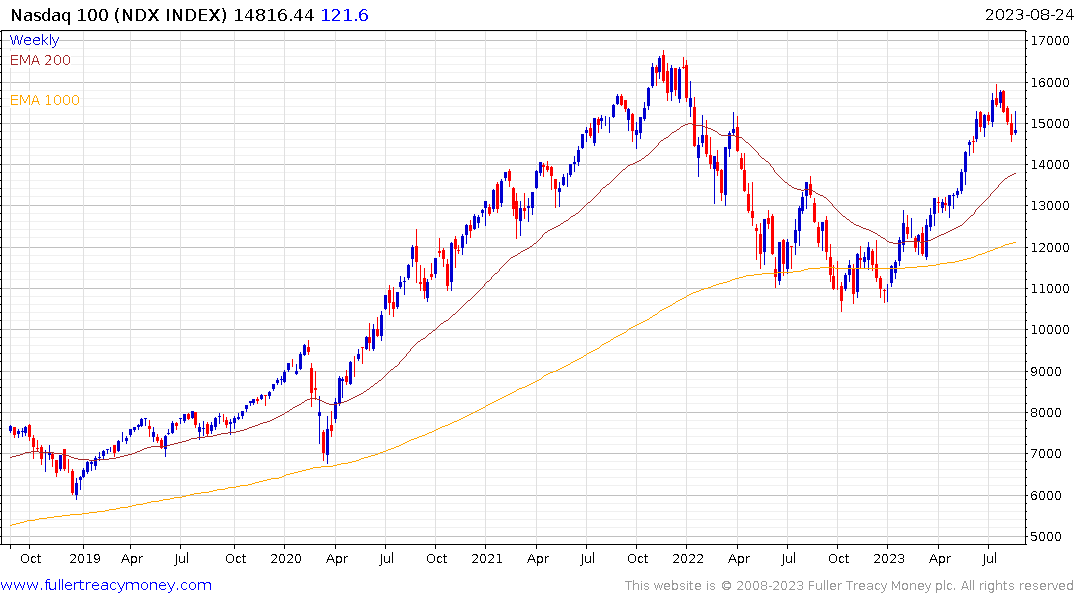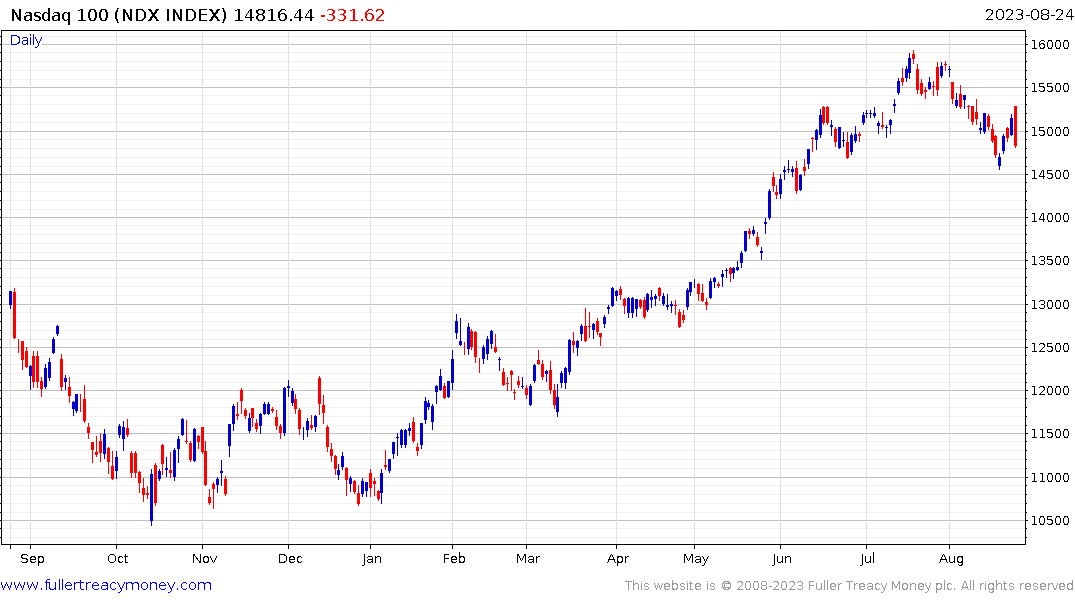 Today's downside key reversal by the Nasdaq-100 is a clear sign of ebbing risk appetite.
Back to top