Great Bear Expands LP Fault Gold System at Depth: 10.06 g/t Gold Over 31.25 m, Within 4.07 g/t Gold Over 80.50 m, and 57.32 g/t Gold Over 3.95 m, Within 7.26 g/t Gold Over 53.50 m
This press release may be of interest to subscribers. Here is a section:
Chris Taylor, President and CEO of Great Bear said, "The most recent drilling along 650 metres of strike length of the multi-kilometre LP Fault gold system has shown mineralization typically expands at depth. As the system broadens, we generally observe an increasing number of high-grade gold intervals within broader halos of moderate gold grades. Gold mineralization continues to show excellent continuity within and between drill sections in all locations tested to date. A new gold zone adjacent to the LP Fault zone was also discovered at approximately 750 metres vertical depth, consistent with our model of a greater than one kilometre wide structural zone at Dixie that has the potential to host additional new gold discoveries."

The Company has completed 120 of approximately 300 planned drill holes into the LP Fault target, as part of its 5 kilometre long by 500 metre deep grid drill program. Current drill hole locations and results are provided in Figure 1, and in Table 1, respectively.
Great Bear's resource base is next door to the historic Red Lake mine in Ontario. However, the company's marketing department is almost as valuable as the resource they are proving up. Every time the results of a new drill hole are found, they issue a press release. Those eye-catching results continue to spur interest in the share as a high probability project that will eventually deliver on gold to the market.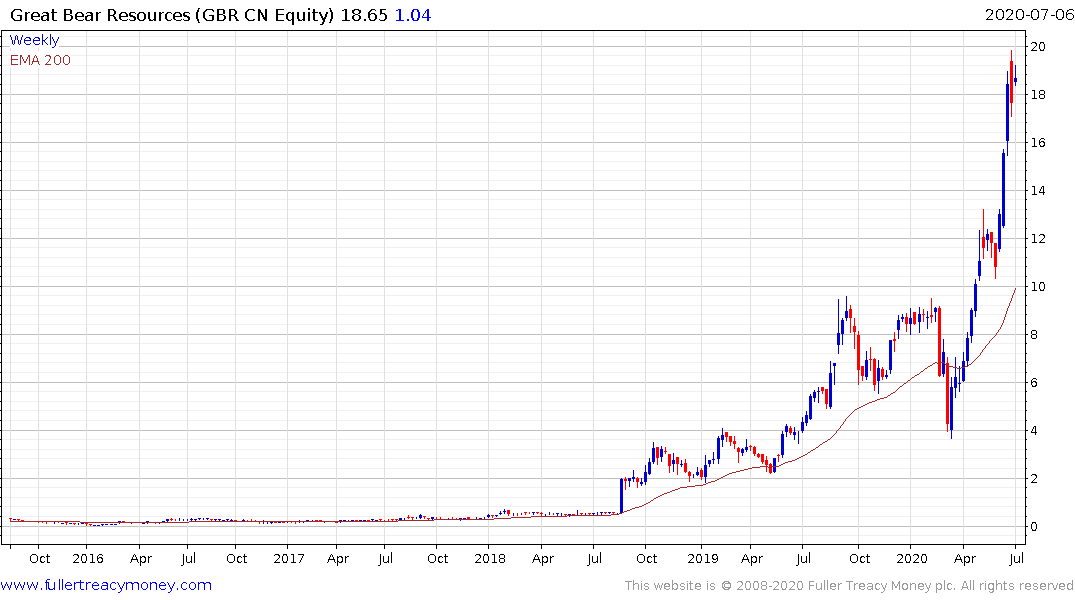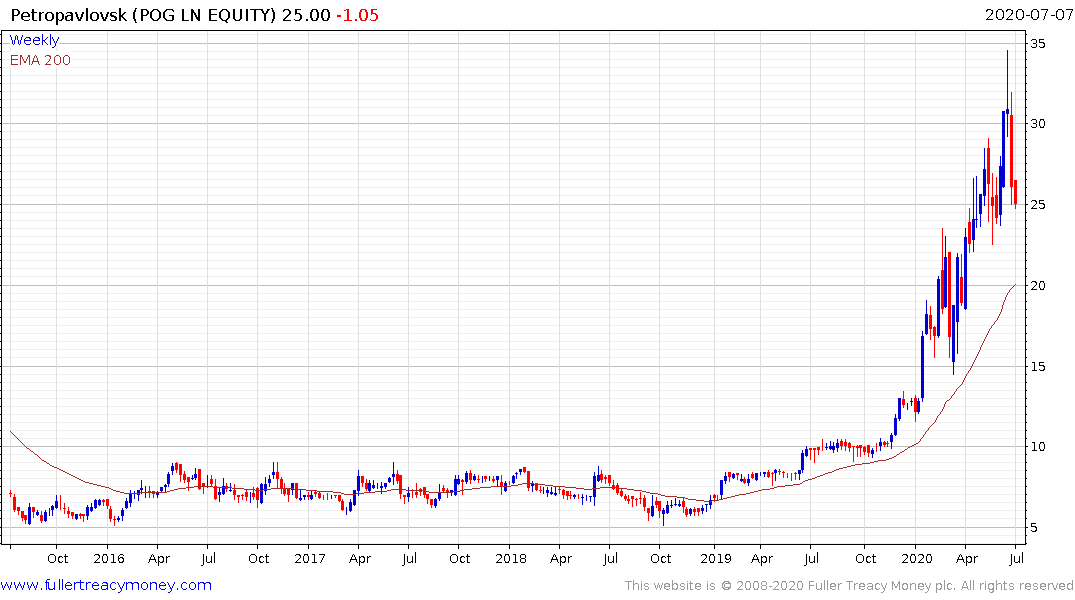 Meanwhile boardroom shenanigans at Petropavlovsk (formerly Peter Hambro Mining) focusing on control of Russia's only MOX processing facility for refractory ore has resulted in a pullback for one of the best performing gold shares in the UK. It is now back testing the region of the sequence of higher reaction lows and will need to find support soon if the uptrend is to remain reasonably consistent.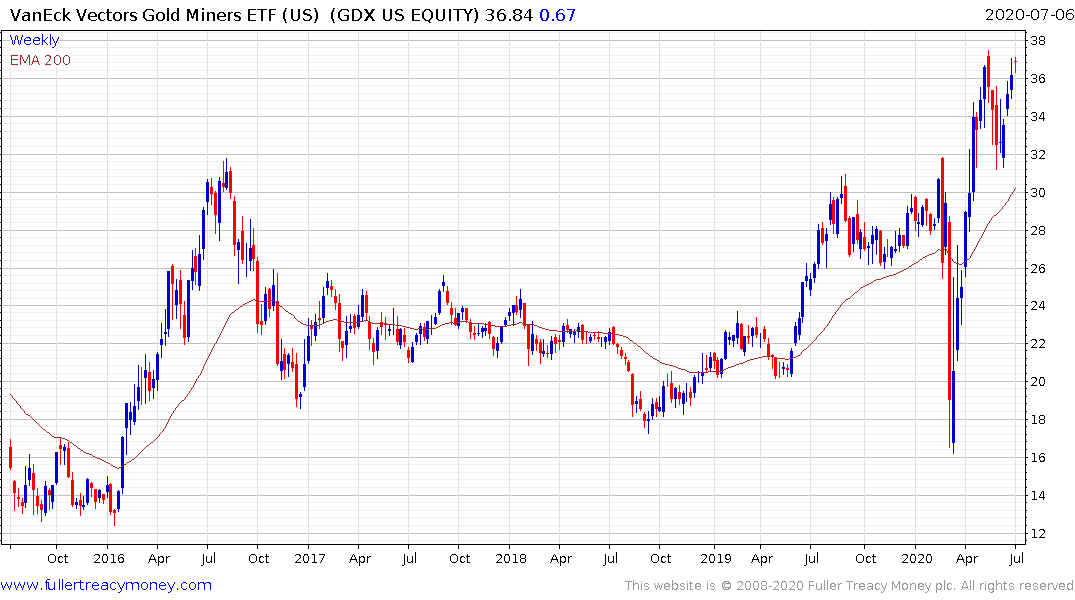 The VanEck Vectors Gold Miners ETF (GDX) hit a new recovery high today and may in the process of completing its first step above the seven-year base formation.
Back to top