Google Developer Conference
This YouTube video of Sundar Pinchai demoing the newest features of Google's AI may be of interest.
The message that Google sees AI as doing things for us and is delivering on that promise is a significant riposte to the argument that newer technology platforms are not contributing to productivity. If my phone can secure a reservation for me, book a haircut, schedule a visit to the doctor or dentist then that is one less thing I have to worry about and I can spend my time in more productive pursuits; hopefully not watching more videos on iFunny.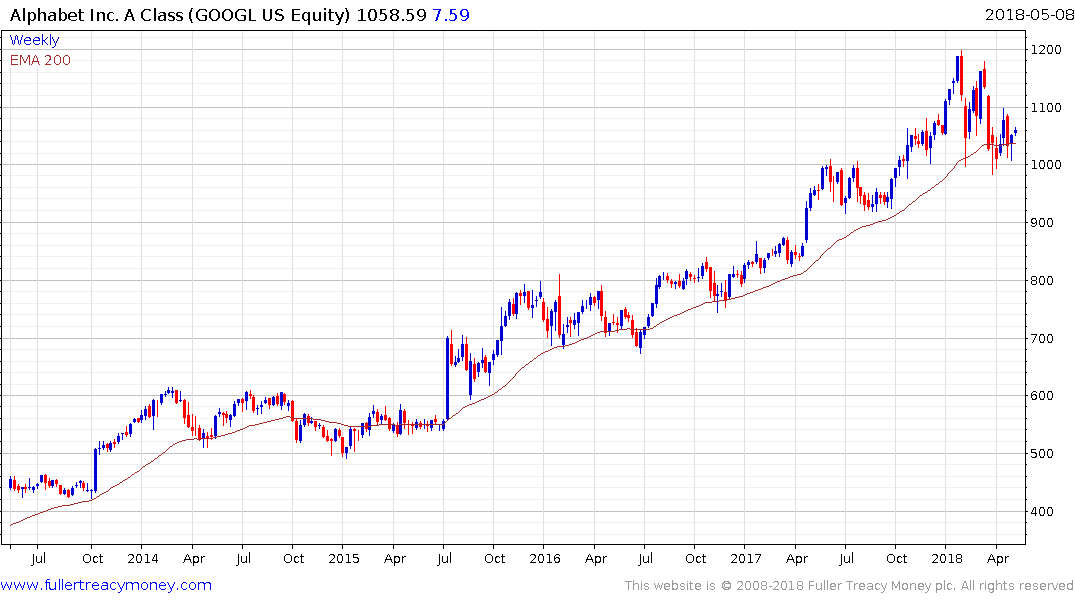 Alphabet's share is bouncing from the psychological $1000 level and the region of the trend mean. It was due a consolidation when it hit $1200 but the $200 pullback was larger than any seen since 2008. That is likely going to take time to convalesce from and a sustained move below the trend mean would be required to further question the medium-term uptrend's consistency.
Back to top