Google Deepens Push for Financial Data With Citigroup Tie-Up
This article by Jenny Surane for Bloomberg may be of interest to subscribers. Here is a section:
"We're exploring how we can partner with banks and credit unions in the U.S. to offer smart checking accounts through Google Pay, helping their customers benefit from useful insights and budgeting tools," Google said in an emailed statement, adding that the accounts will carry federally guaranteed insurance.

The move is the latest sign of Silicon Valley's determination to muscle in on financial firms' territory, looking to expand their hold on customers and accumulate data on their finances. At the same time, it shows banks are more willing to pair up with technology companies in their quest to avoid getting shut out of the relationship entirely. In the Google arrangement, the financial institutions will handle most of the compliance requirements.

Google has spent years building out its payments capabilities, offering consumers the ability to send money to friends and check out both online and in stores through Google Pay. With the checking accounts, consumers will be able to receive their paychecks and transact solely inside the Google ecosystem.
Apple has teamed up with Goldman Sachs to branch into consumer credit while Amazon, Berkshire Hathaway and JPMorgan are planning on tackling the health care market. Google is partnering with Citigroup on consumer credit but Ascension on patient data. These stories highlight how eager tech companies are to branch into these data-rich sectors, where legacy players are ill-equipped to monetise the value, they have access to.
The urgency in getting these deals signed now is that 5G is rolling out in cities all over the world at present. China turned on the first nationwide network last weekend. 2020 will be a big year for 5G-enabled handsets. The prize from greater bandwidth is going to be harvested by the companies that harness the flood of data and collapse of lag times that will allow billions of new internet-enabled devices to provide commercial utility.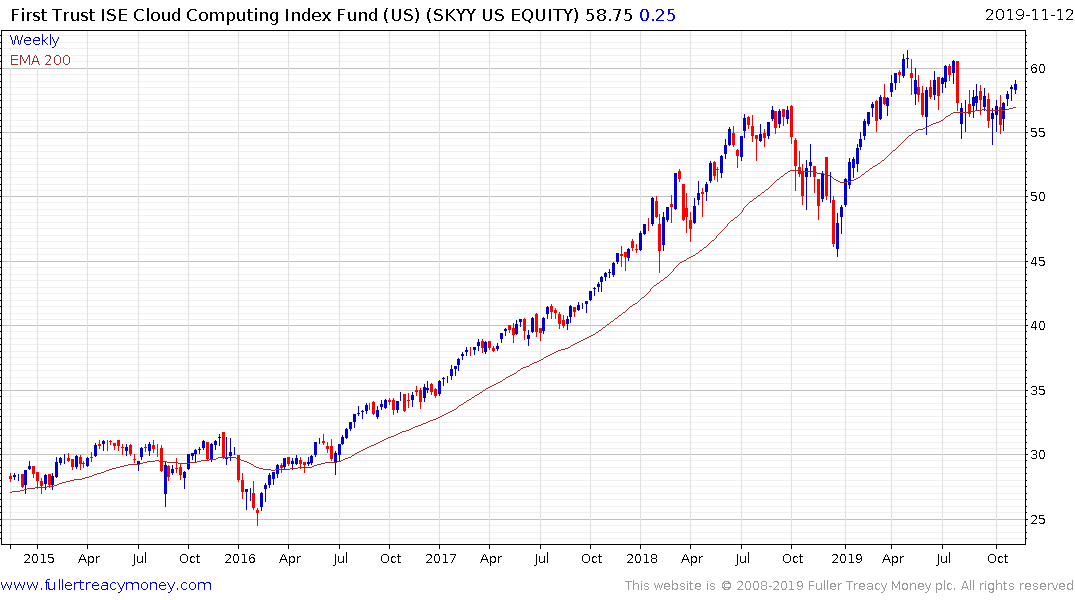 The First Trust Cloud ETF has lagged the wider market over the last few months, but is currently firming from the region of the trend mean.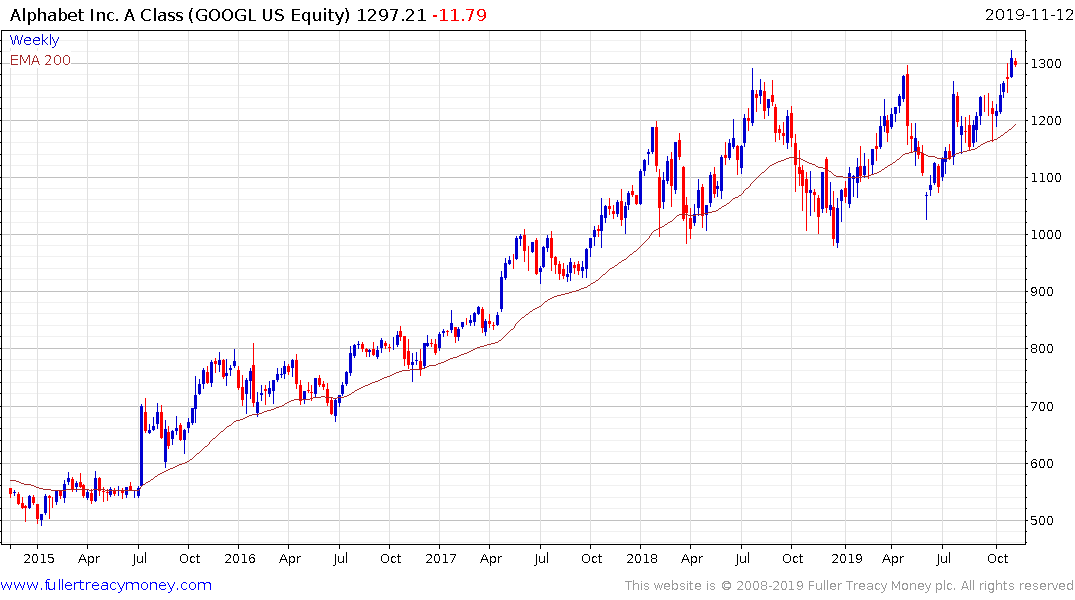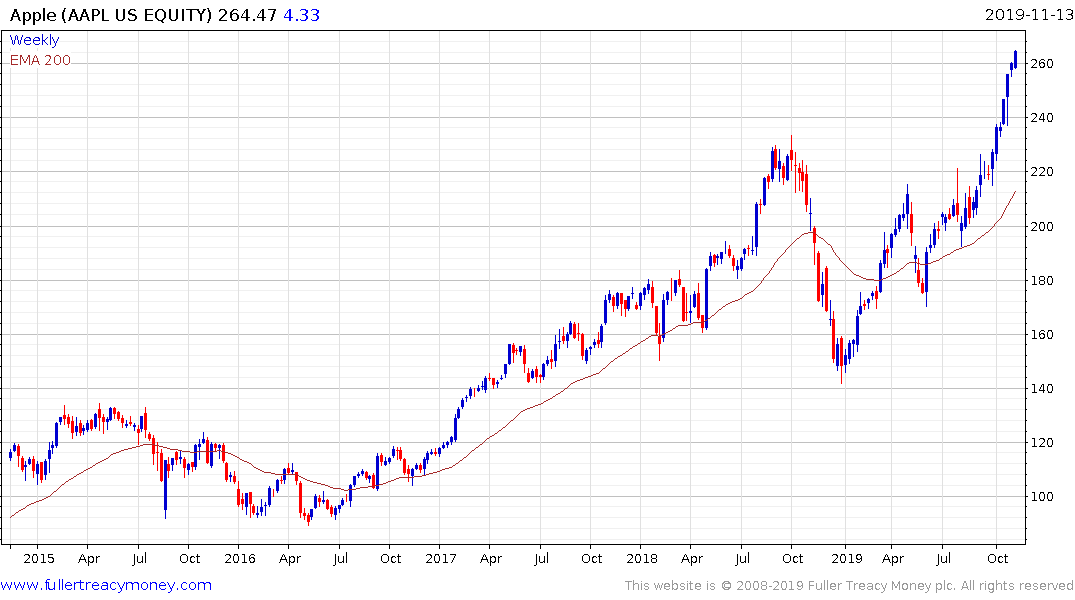 Google/Alphabet and Apple continue to post new highs.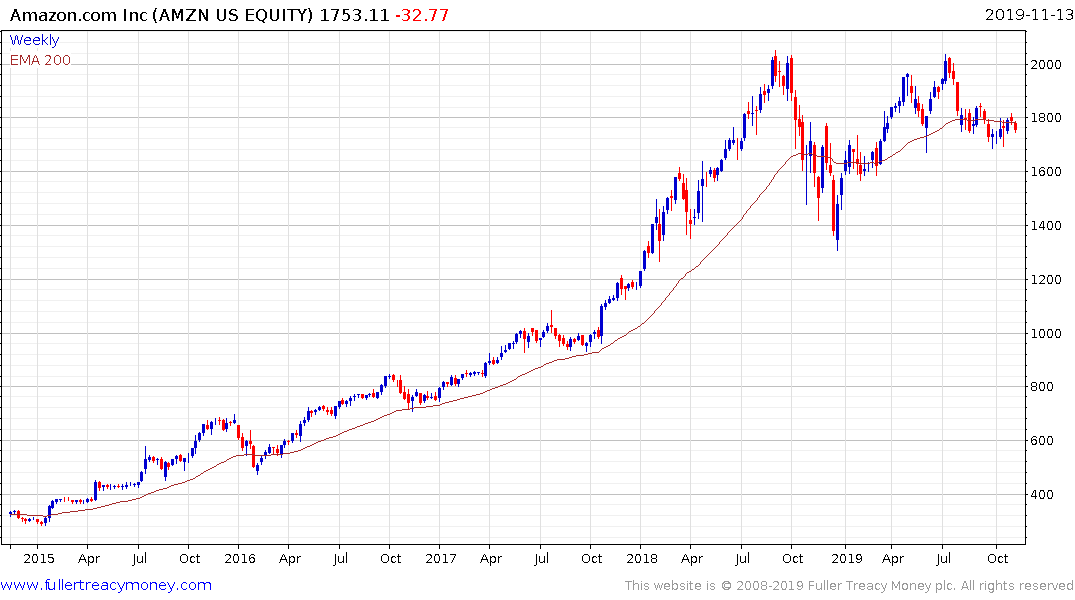 Amazon continues to struggle to break back above the trend mean. The underperformance of eBay, Etsy and Rakuten suggests there is a broader pattern of weakness in the consumer sector which seems to be going unreported in the financial media but certainly gels with my experience of negligible activity at Los Angeles customs' warehouses in early October.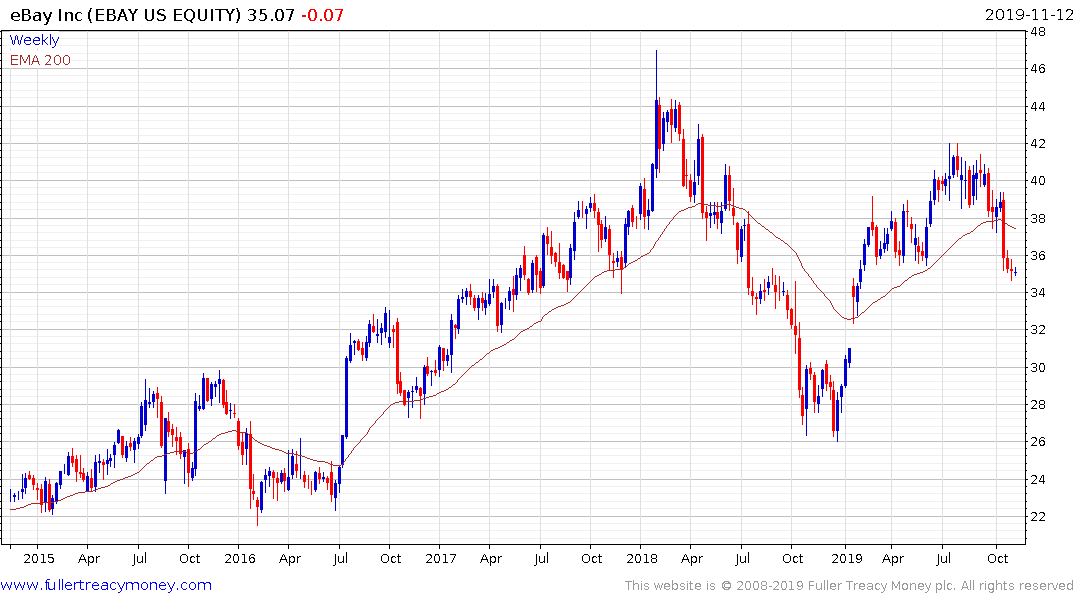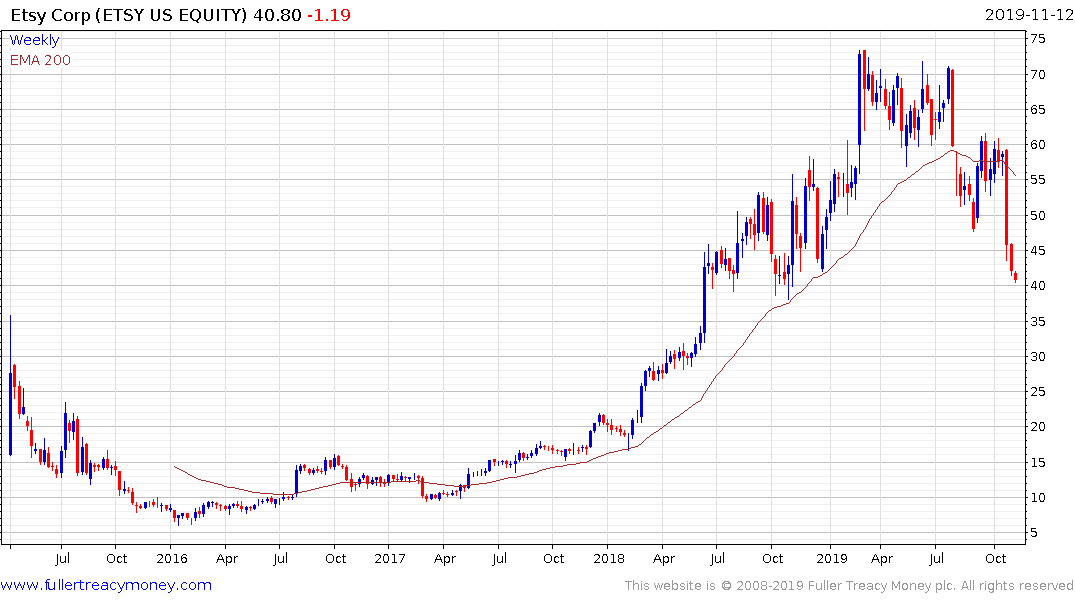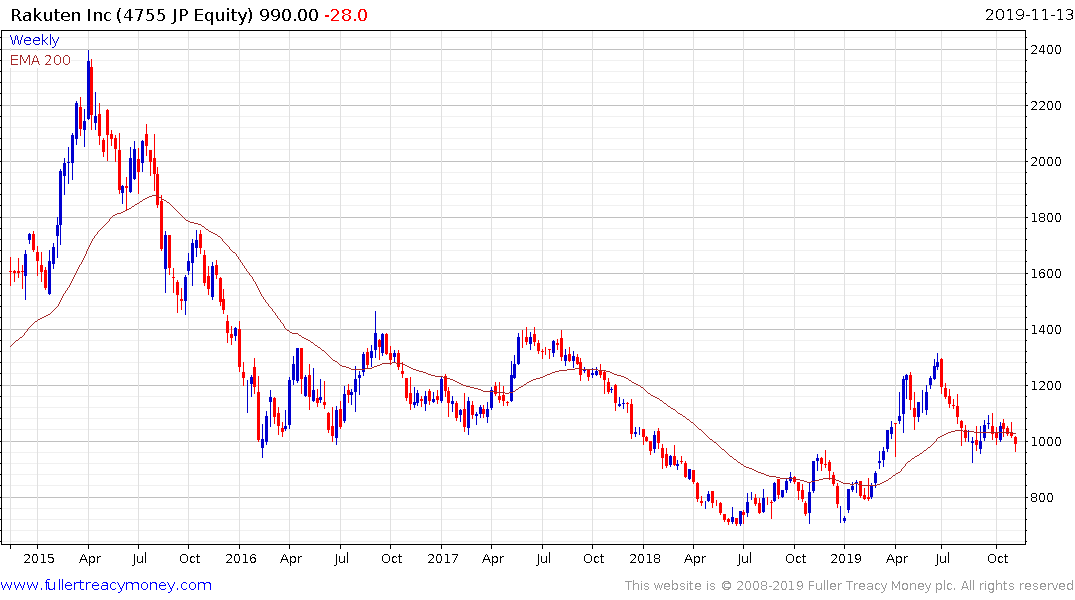 That suggests Amazon needs to come up with a new winning strategy to revive investor interest and is the company most under pressure to demonstrate how it is going to prosper from the new data environment.
Back to top