Google Cuts Off Huawei Smartphones From Some Android Services
This article by Dan Strumpf and Yoko Kubota - for the Wall Street journal may be of interest to subscribers. Here is a section:
From now, Huawei will be able to use only the public version of Android and won't have access to proprietary apps and services from Google, according to a person familiar with the matter. Though existing phones are expected to keep functioning largely as usual for now, users could lose some app functions, including some artificial-intelligence and photography features, the person said.

In a separate move, German chip maker Infineon Technologies AG said it was terminating the delivery to Huawei of some components originating in the U.S., in a sign that even non-U.S. suppliers to Huawei are being swept up in the U.S. trade restrictions. Infineon didn't specify which components were affected by the action but said the "great majority" of products it sells to Huawei aren't subject to trade restrictions.

Separately, Qualcomm Inc., San Diego, has suspended shipments to Huawei of its chips, and some employees have been told not to communicate with the Huawei side, according to a separate person familiar with the matter. Qualcomm chipsets are used in certain Huawei smartphone models. Huawei also designs a large number of its own chips for higher-end phones.
Huawei is a Chinese national champion, so the Chinese government looks on the efforts to excise it from competing internationally as a direct afront to the Made in China 2025 program which is one of Xi Jinping's central policy objectives. There is no Chinese company with an operating system capable of replacing Android. Until now they never needed one but we can be sure this sequence of events is going to further accelerate the drive towards Chinese technological independence, however long that takes.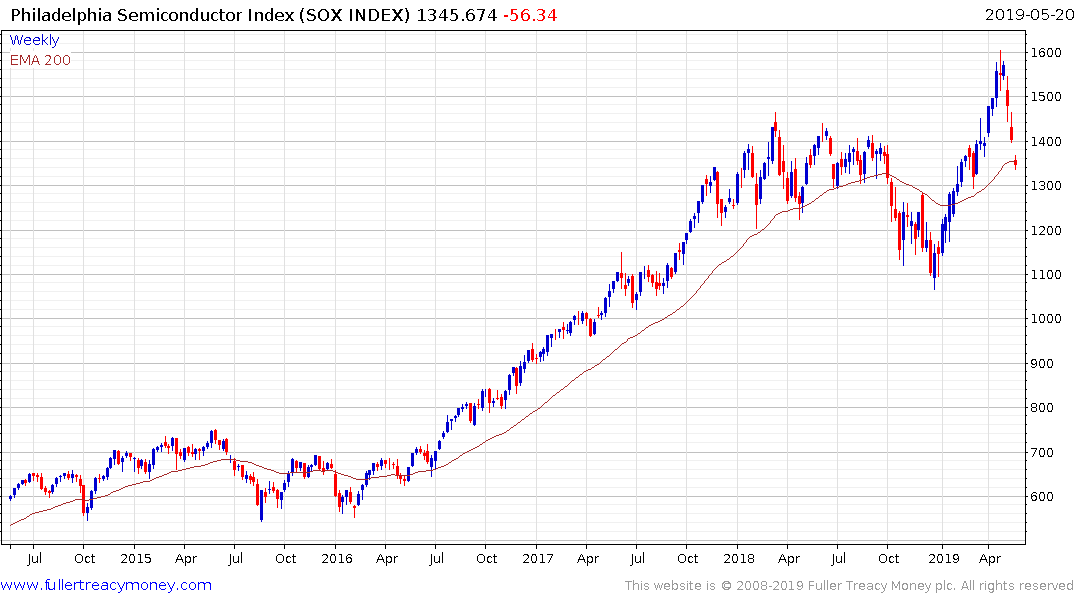 The Philadelphia Semiconductors Index pulled back sharply today to test the region of the trend mean. It will need to demonstrate support in this area if demand dominance is to continue to be given the benefit of the doubt.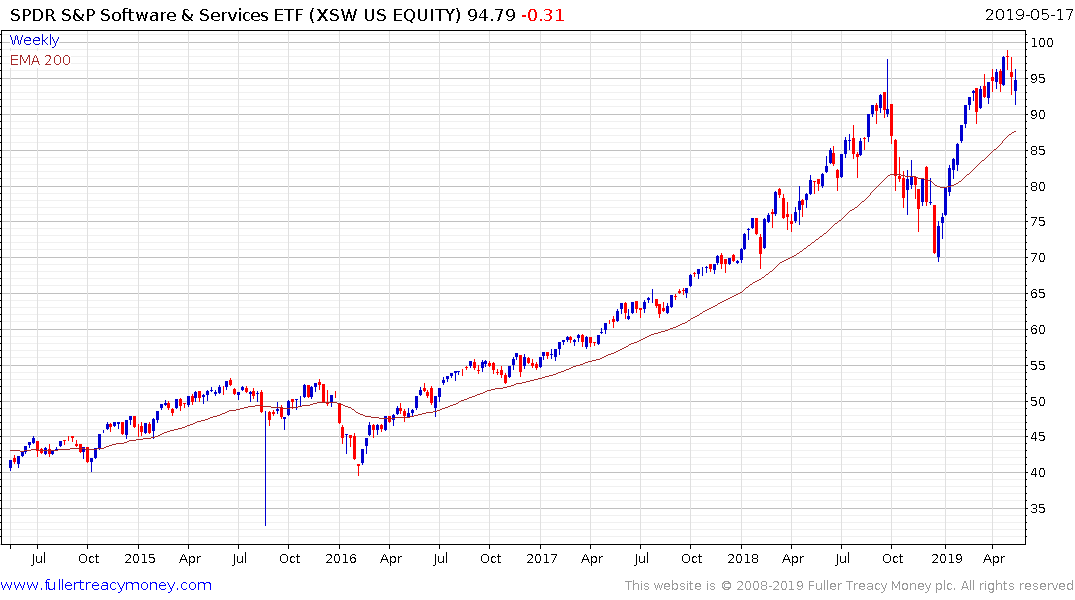 Interestingly, the SPDR S&P Software & Service ETF remains reasonably steady, not least because while software companies might have sales in China, they do not rely on the country for manufacturing.
Meanwhile Xi Jinping's visit to a rare earth metals production facility sends a none too subtle hint China is considering once again curtailing supplies, though perhaps on a much more targeted basis on this occasion.
Australia's Lynas Corp, the only producer and refiner of rare earth metals outside of China announced recently it has agreed to build a refinery in the USA following a deterioration in its relationship with Malaysia.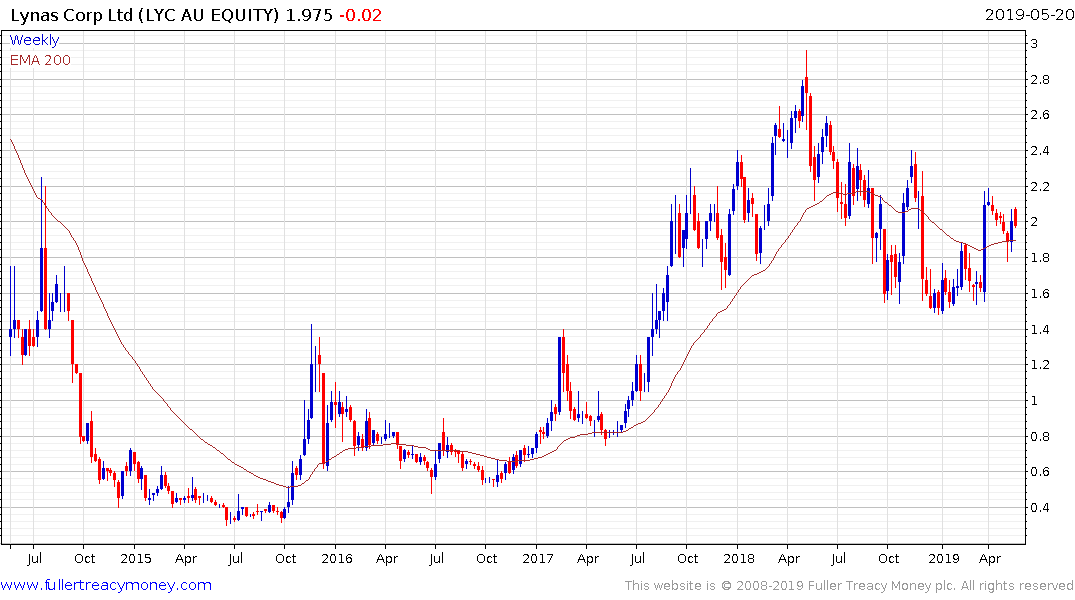 The share has been ranging for nearly 2 years but the last dynamic was upwards and a sustained move below A$1.50 would be required to question support building.
Back to top