Goldman Sachs or Bank of China?
At a meeting yesterday, we were discussing the outlook for China and I mentioned how low valuations are on the country's banks. The rejoinder to that argument was that why should anyone consider an investment in Bank of China when one could buy Goldman Sachs for an Estimated P/E of 10.12, dividend yield of 1.37% and a five-year average dividend growth rate of over 6%. This raises an important consideration in the perception and calculation of value.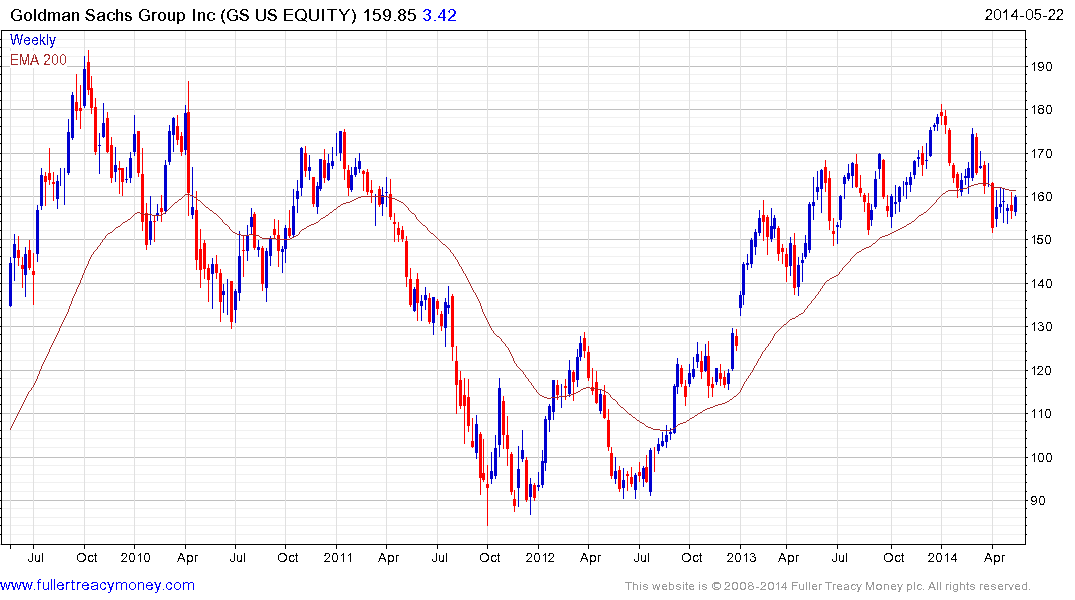 The most widely held perception is that the USA has made the necessary adjustments to set its financial sector back on a recovery trajectory. China on the other hand is seen as representing an epicentre of risk because we do not have visibility on just how large the challenges facing it are.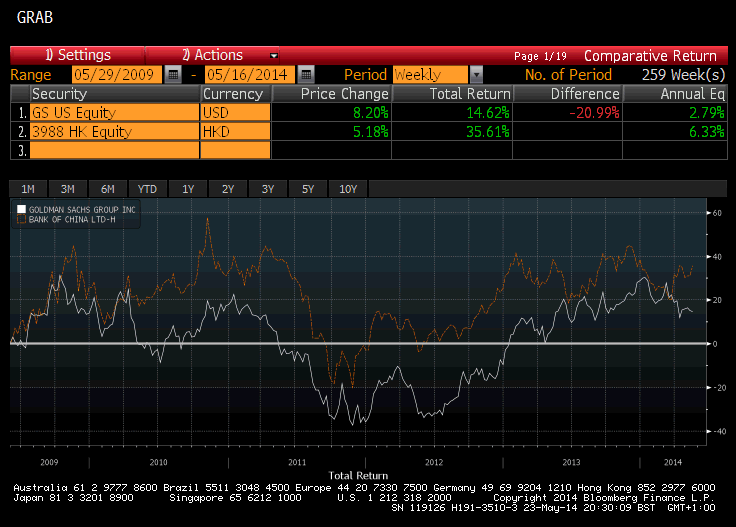 Bank of China has an estimated P/E of 4.93, dividend yield 6.77% and 5-year dividend growth rate of 15.26%. Despite a great deal of volatility both shares are currently trading at around the same levels they were 5 years ago. However on a total return basis Bank of China has outperformed by 3.54% annualised. This is in no small part because of its superior dividend.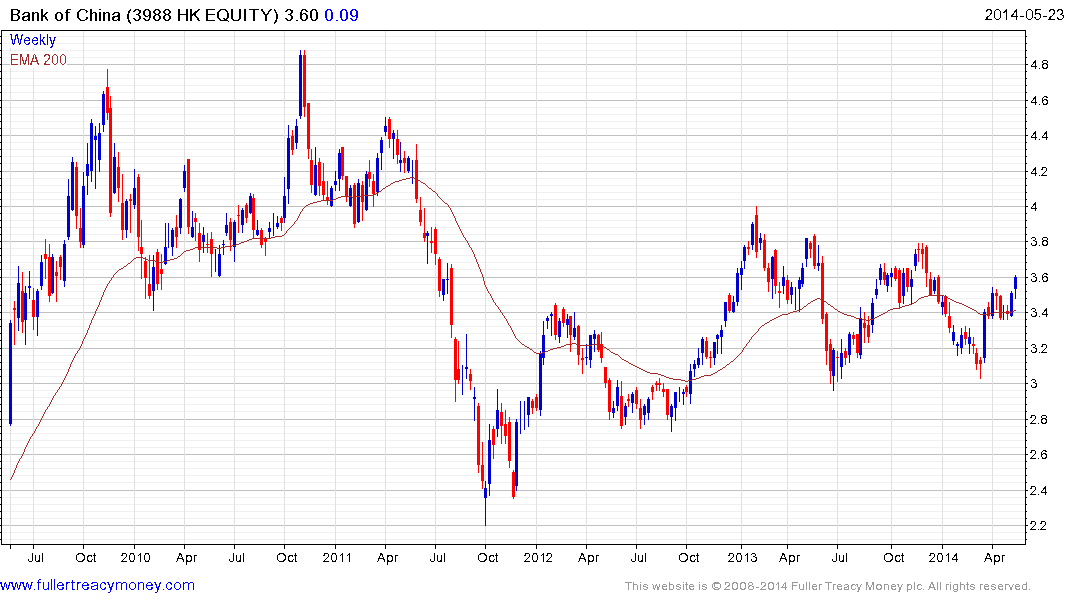 Goldman Sachs is not expensive relative to its domestic market but China's banks are priced for calamity. In the event that a worst case scenario does not occur, China's banks could see their valuations rise to something similar to that of their global peers which would result in substantial capital appreciation.

Back to top