Gold Rush how the safe haven asset shines by enhancing portfolio returns and reducing drawdown risks
Thanks to a subscriber for this report from Citigroup which may be of interest. Here is a section:
Here is link to the full report and here is a section from it:
Christine Lagarde's first speech was today and she made a point to saying the EU's governments need to step up and make a contribution to providing stimulus. The USA, UK, Australia, Canada's provinces and China are already engaged in fiscal stimulus. The USA is also now inflating the size of its balance sheet and the total asset figure for the world's major central banks is up by a commensurate amount suggesting the other central banks have not yet embraced the need for major additional asset builds.

Synchronised global monetary and fiscal stimulus is a very real possibility if global economic growth does not recovery soon. The pricing in of that possibility is one of the primary reasons stock markets have been firm and are, so far, holding breakouts.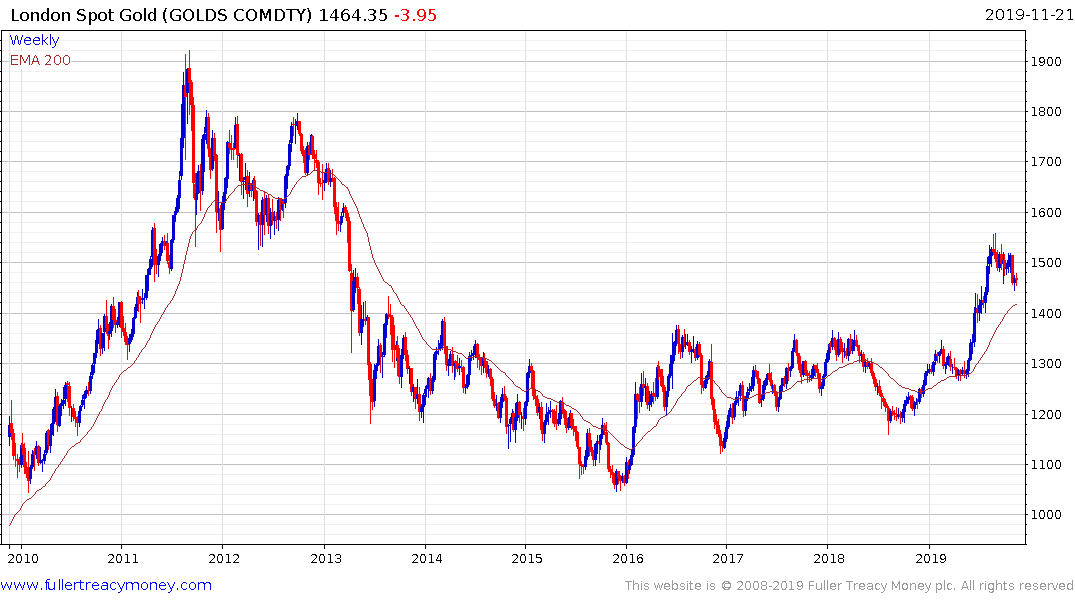 It's also why gold has completed its base formation. The debasement of fiat currency resulting from massive stimulus measures suggests a hedge in the form of real asset which cannot be lent into existence makes sense.
Back to top