Gold M&A Spree Is All About Companies With One Big Deposit
This article by Elena Mazneva and Thomas Biesheuvel for Bloomberg may be of interest to subscribers. Here is a section:
"If there were no issues with these mines they probably would have been taken out a long time ago, or even before they came into production," said James Bell, an analyst at RBC Capital Markets. "It gives the mid-tier miners an opportunity to get hold of large assets."

There has been constant talk about more deals in the past year after Newmont Mining Corp.'s $10 billion acquisition of Goldcorp Inc. and Barrick Gold Corp.'s $5.4 billion takeover of Randgold Resources Ltd.

Takeover targets being mentioned include Pretium Resources Inc. and TMAC Resources Inc., which mine in Canada, said Peter Grosskopf, chief executive officer of money manager Sprott Inc. Torex Gold Resources Inc., which operates in Mexico, has also been touted as a potential target, he said.
Gold miners are still shy about spending money on speculative greenfield projects and perhaps more importantly banks are not exactly enthused at the prospect of funding commodity speculation after their experience of the last few years. That means acquisitions are the only way right now to boost supply meaningfully for individual miners and the reasonable valuations still present in the sector lends some urgency to decisions.


Pretium has been ranging, mostly below $12 since 2016 and is currently unwinding short-term oversold condition.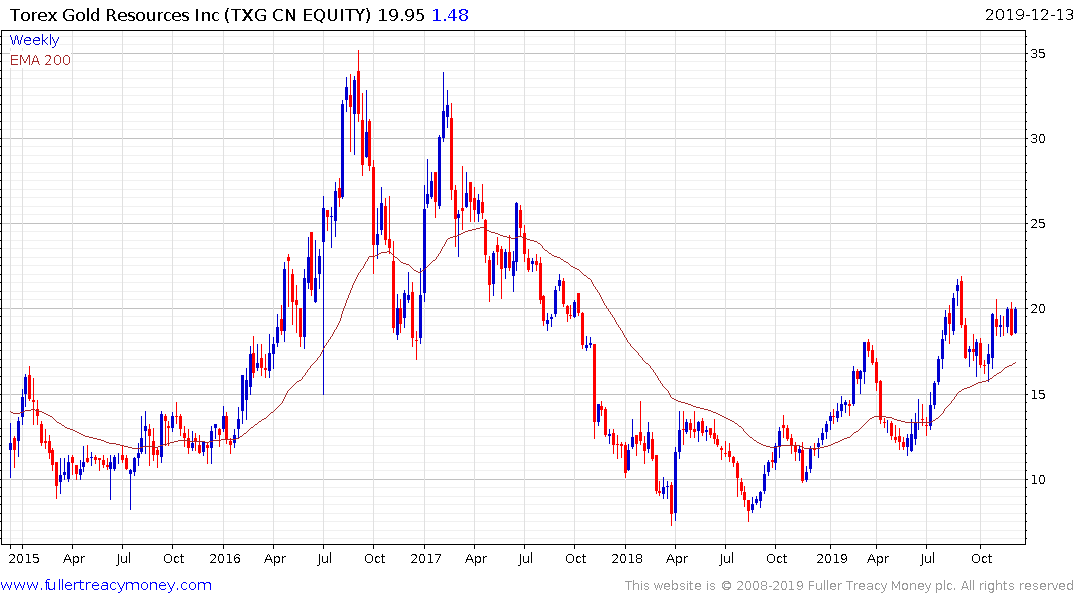 Torex gold has held a progression of higher major reaction lows over the last couple of years but has been subject to quite a lot of volatility over the same timeframe.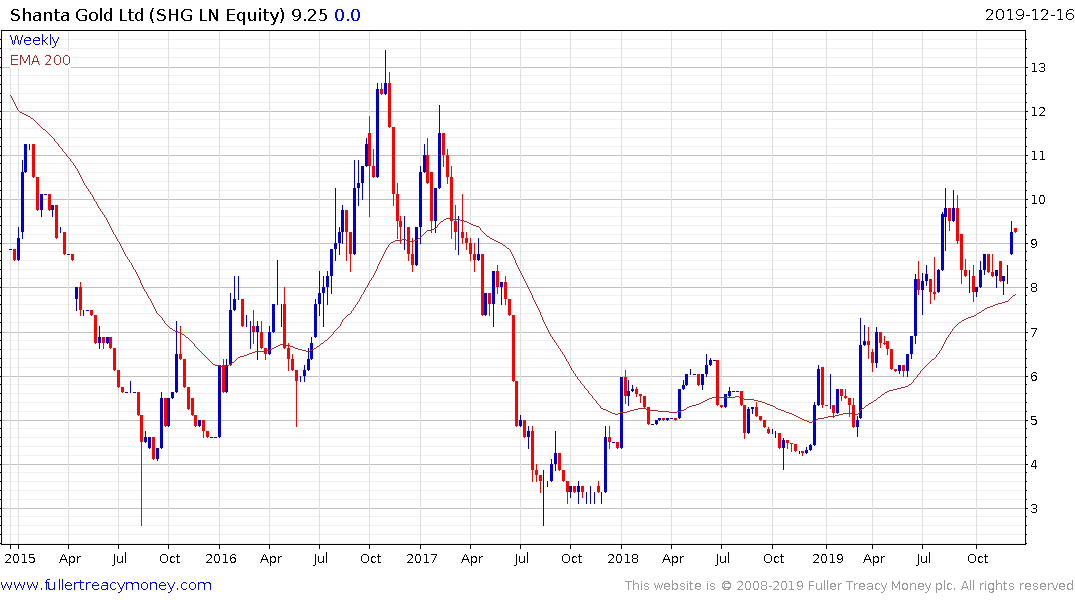 UK listed Shanta Gold sold off in 2017 because of fears of surprise Tanzanian taxes which has not in fact appeared. The share continues to hold a succession of higher reaction lows.
Back to top