Gold Is New Obsession for East Europe's Nationalist Leaders
This article by Andrea Dudik and Radoslav Tomek for Bloomberg may be of interest to subscribers. Here is a section:


Instead, he said he wanted to demonstrate the strength of his nation's $586 billion economy -- the largest in the EU's east. Poland has doubled its gold holdings in the past two years and now has the region's biggest stockpile.

Hungary, though, has been an active buyer too. Gold reserves surged 10-fold last year, setting the clamor for the metal in the countries around it in motion. Serbia's strongman leader Aleksandar Vucic took note, ordering the central bank to boost reserves and prompting the purchase of nine tons in October. Vucic said last week that more should be bought because "we see in which direction the crisis in the world is moving."

The biggest nation to emerge from the breakup of Yugoslavia still keeps some of its gold abroad, the central bank said by email. The region is buying more of the metal because of global uncertainty over trade and politics, Brexit and low interest rates, it said.

Romania had also sought to relocate some of its gold reserves from the U.K., but those plans were put on hold when the government behind them was ousted in October.
The massive investments in new gold supply made during the commodity bull market, in the decade to 2011, have resulted in mined supply of gold rising steadily. One of the reasons the gold market has been able to sustain a breakout from its base formation is because much of that supply is being acquired by global central banks. They are attempting to insure themselves against the threat of a disorderly resolution to the looming debt mountains built up over the course of a forty-year secular bull market for bonds.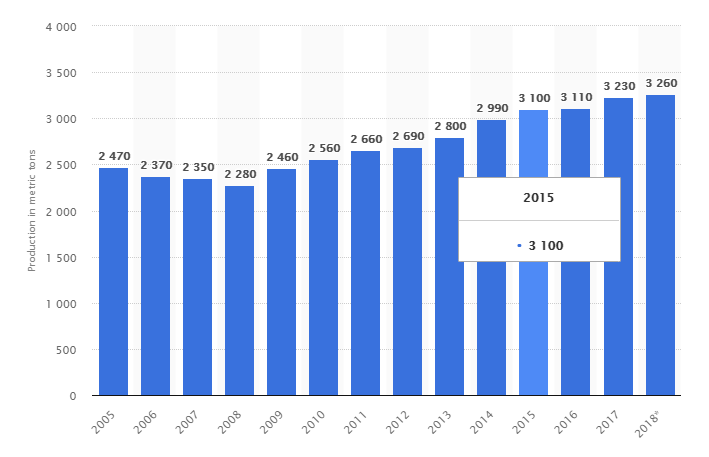 Gold continues to pause around the $1450 area. While this process of consolidation is not over, the steady nature of the mean reversion is supportive of the view this is nothing more than a first step above the six-year base.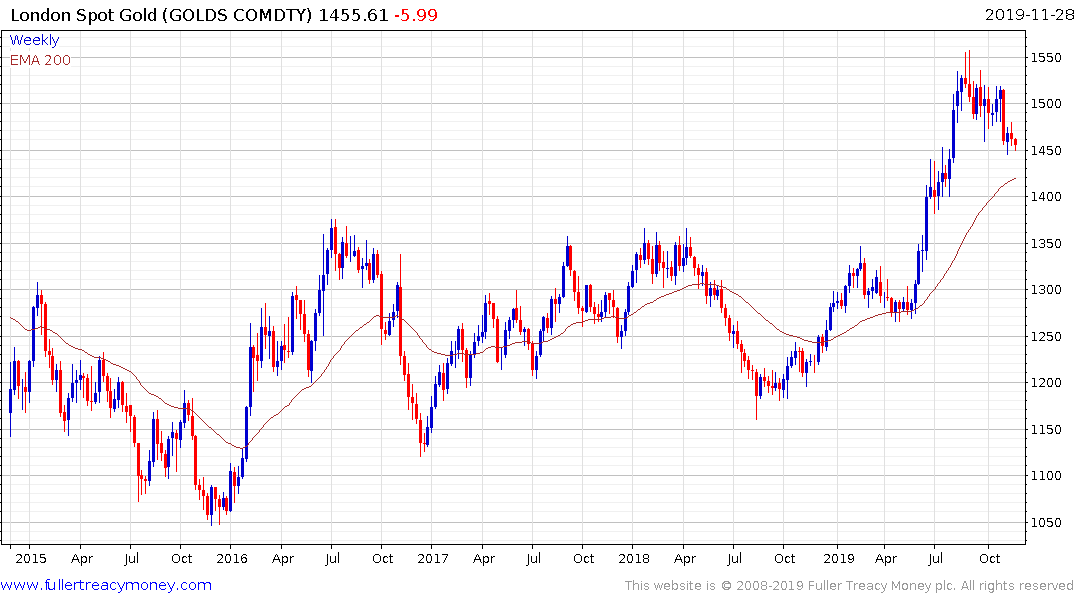 Generally speaking, the formation of a first step above the base serves as confirmation of a new bull market. Provided gold continues to hold the move above $1350, we can conclude a new bull market is in evidence.
Back to top