Gold in different currencies
Gold is a monetary metal and therefore attracts the most interest when it is appreciating against most currencies. We have added charts for Gold in US Dollar, Euro, British Pounds, Japanese Yen, Australian Dollars, New Zealand Dollars, Swiss Francs, Indian Rupees, Chinese Renminbi, South African Rand, Brazilian Real, Turkish Lira, Swedish Krona, Singapore Dollars. These can be found using the Bloomberg ticker for gold XAU in the search or in the Metals section of the menu.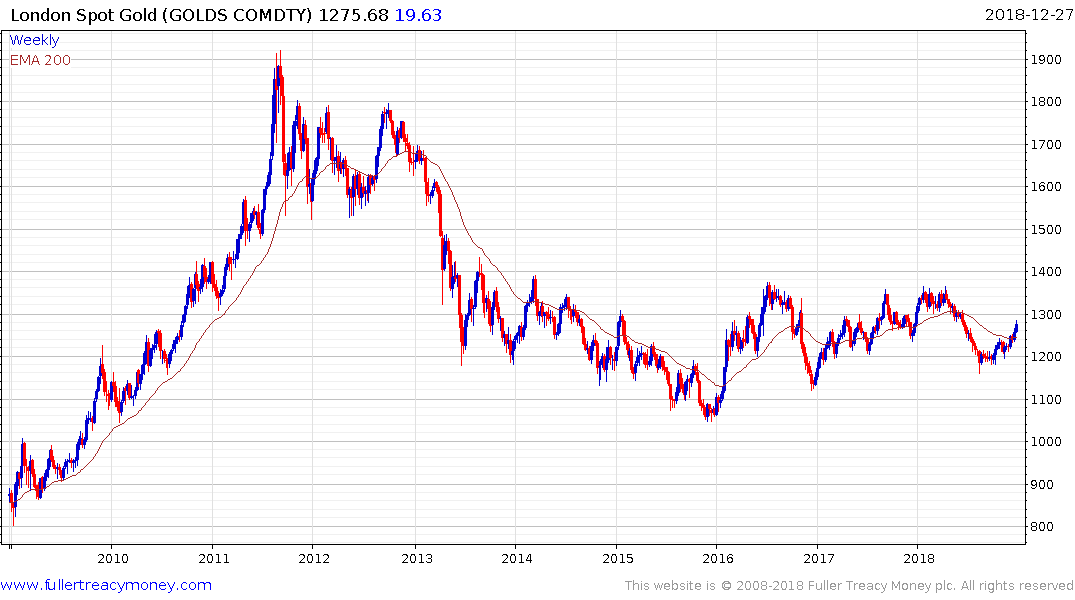 The spot price of gold has broken successfully above the $1250 level over the last few sessions but it also either breaking out or testing historic areas of resistance against other currencies.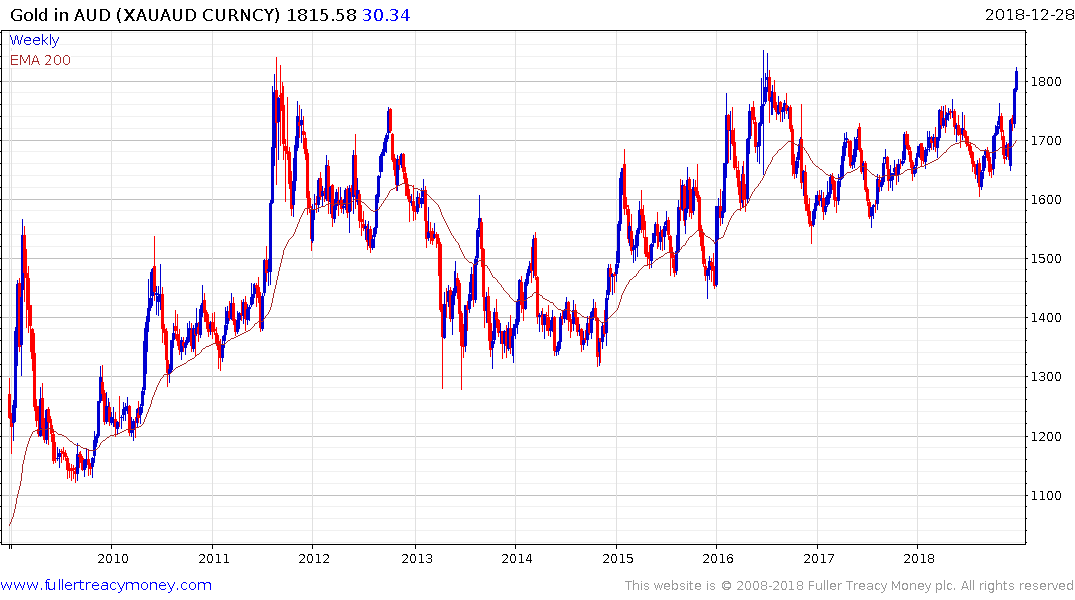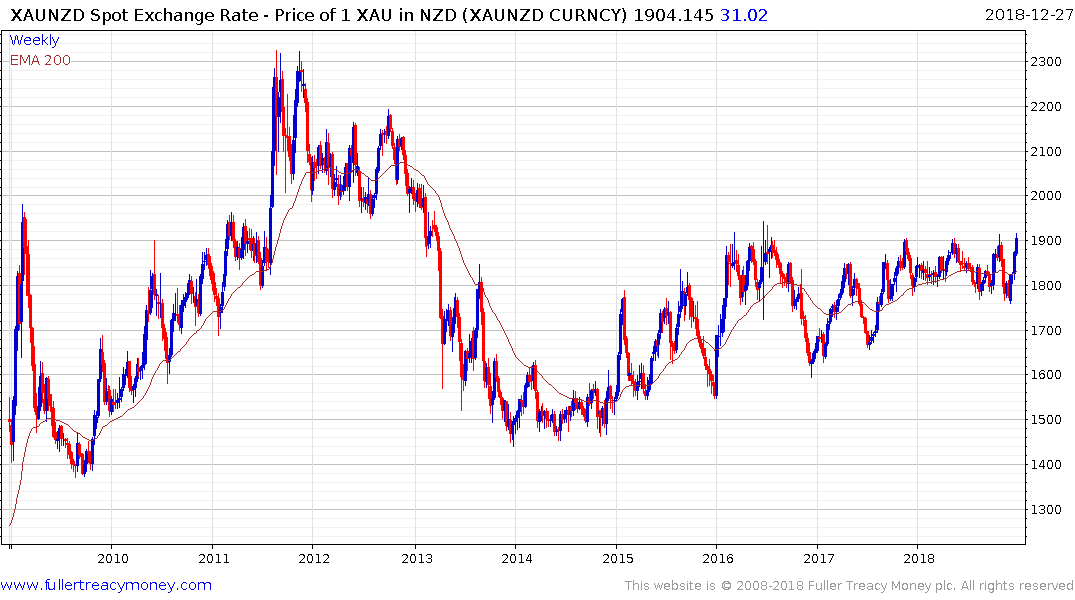 That is particularly true of its performance in both Australian Dollars and New Zealand Dollars where gold it back testing it historic peaks near A$1800 and testing three-year peaks near NZ$1900.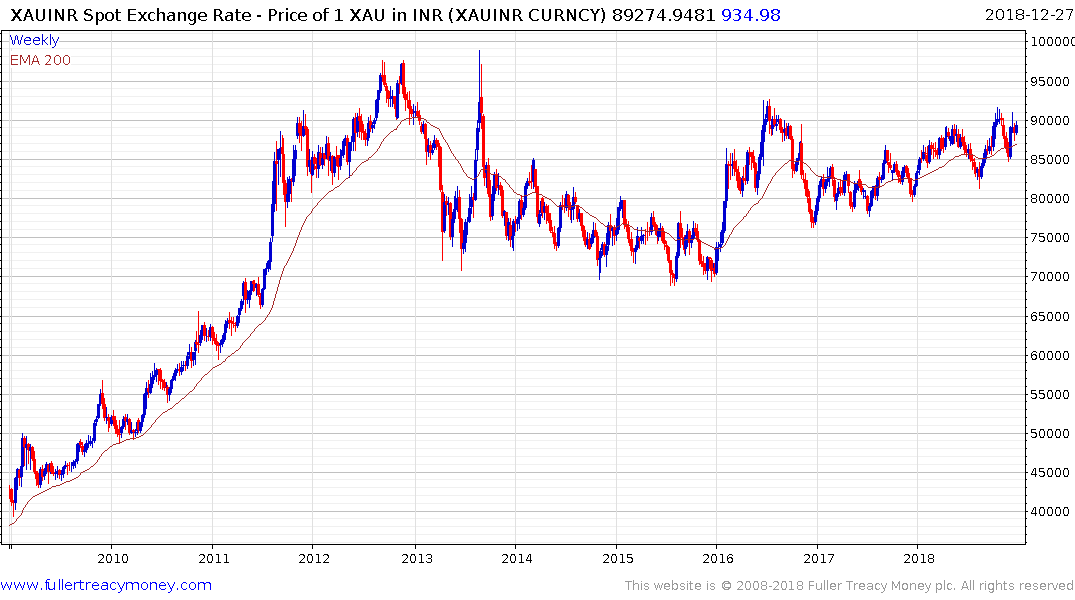 Gold is also testing a three-year peak when measured in Indian Rupee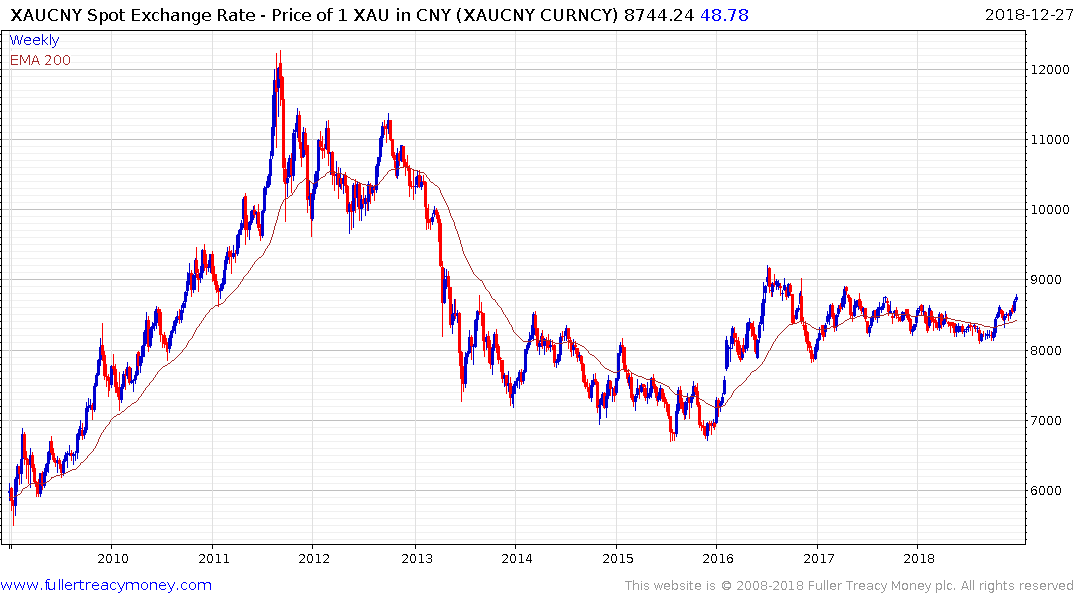 December/January is traditionally when Chinese demand improves heading into Spring Festival and it has broken a three-year progression of lower rally highs against the Renminbi.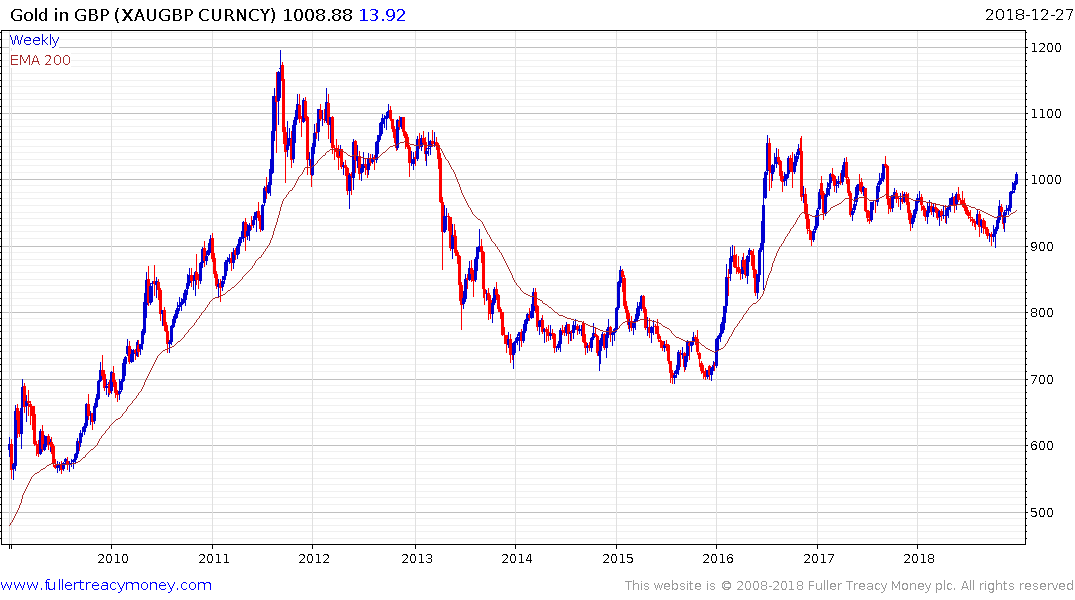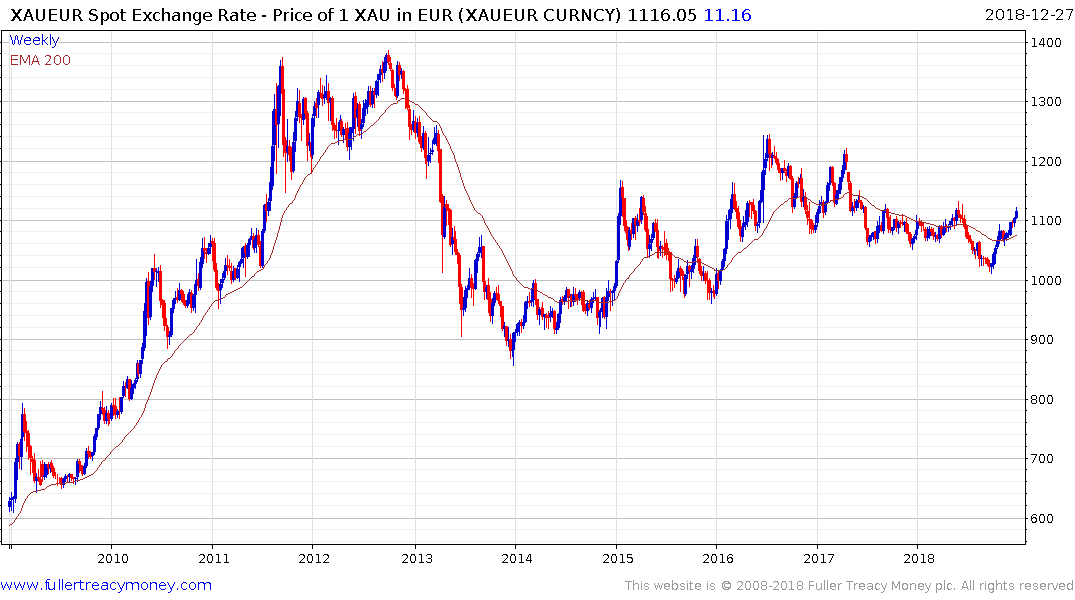 It has also broken a sequence of lower rally highs against the Pound and is testing its 2018 peak against the Euro.
These charts highlight the fact that gold is increasingly garnering the attention of intentional investors not least because it is relatively cheap and tends to be a store of value in times of stress, particularly when governments are tempted to debase their currencies to cover their debts.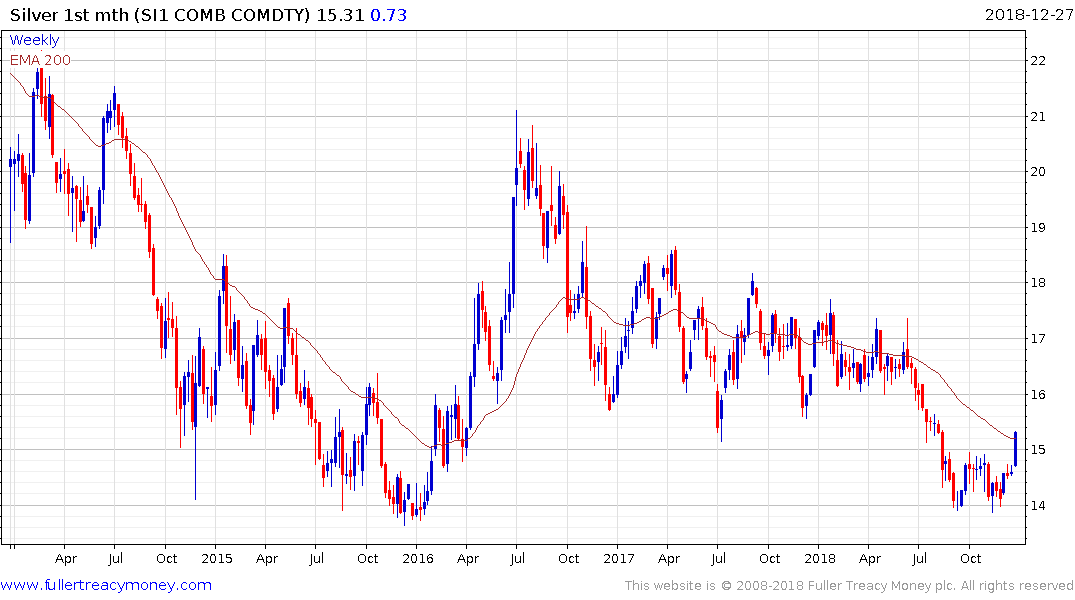 Silver broke successfully through $15 on the 26th and a sustained move below that level would be required to question medium-term scope for additional upside.
Back to top