Gold Futures Rise as Traders Focus on Stalled U.S. Wage Growth
This article by Marvin G. Perez for Bloomberg may be of interest.
Gold, coming off three straight monthly losses, got a lift as the wage data reassured investors that signs of moderate inflation will continue to stay the Fed's hand on rates. Low rates are a boon to gold, which doesn't pay interest. Fed policy makers reiterated their patient stance this week as Chairman Jerome Powell noted "very strong job creation'' and said low inflation may be transitory.

"There was disappointing data on the wage-inflation side, and just puts a hint of doubt into the idea that low inflation is transitory," Ryan McKay, a strategist at TD Securities in Toronto, said by phone. "Gold has been under a lot of pressure since the Fed comments this week, and this helps ease some of that."
The market was disappointed the Fed did not bring forward the end of quantitative tightening from September to June but one way or the other the process will be complete by the end of the summer. With the Fed on pause it is unlikely they are going to raise rates without a good reason and quantitative tightening's end is being priced in. The volatility on the Dollar this week, suggests indecision among investors as to its ability to continue to rally.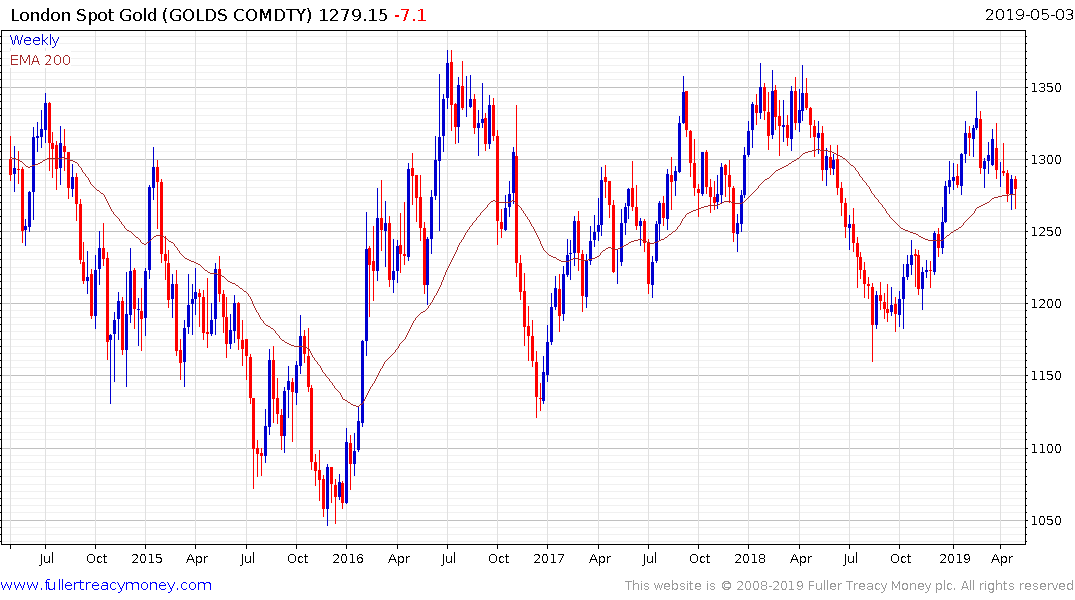 That's positive for precious metals. Gold is steadying in the region of the trend mean and upside follow through next week would break the three-month sequence of lower rally highs and confirm more than near-term support.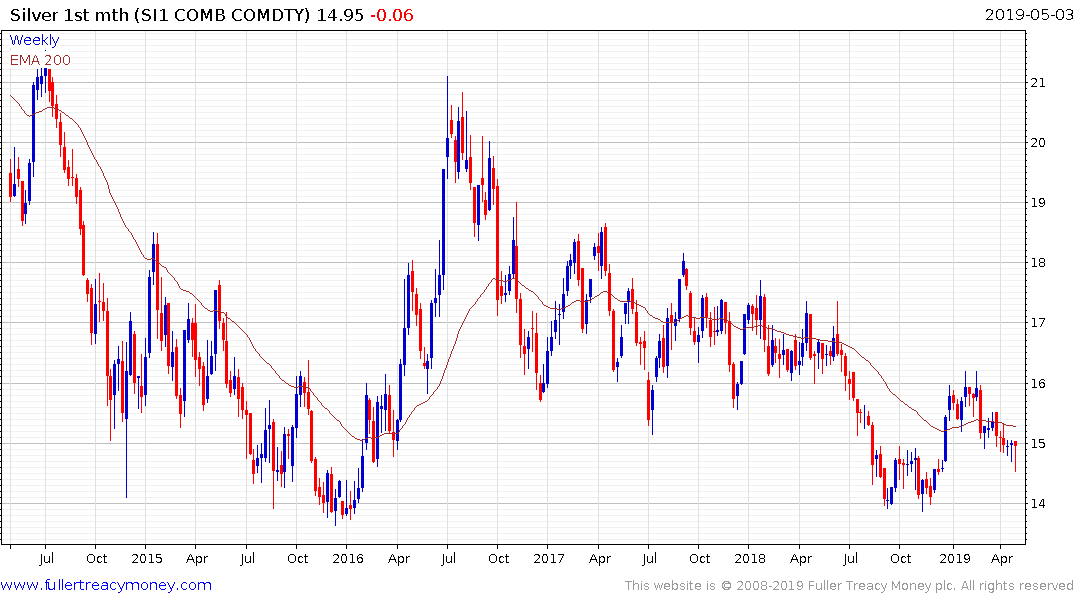 Silver bounced today but also needs upside follow through to break the three-month downtrend.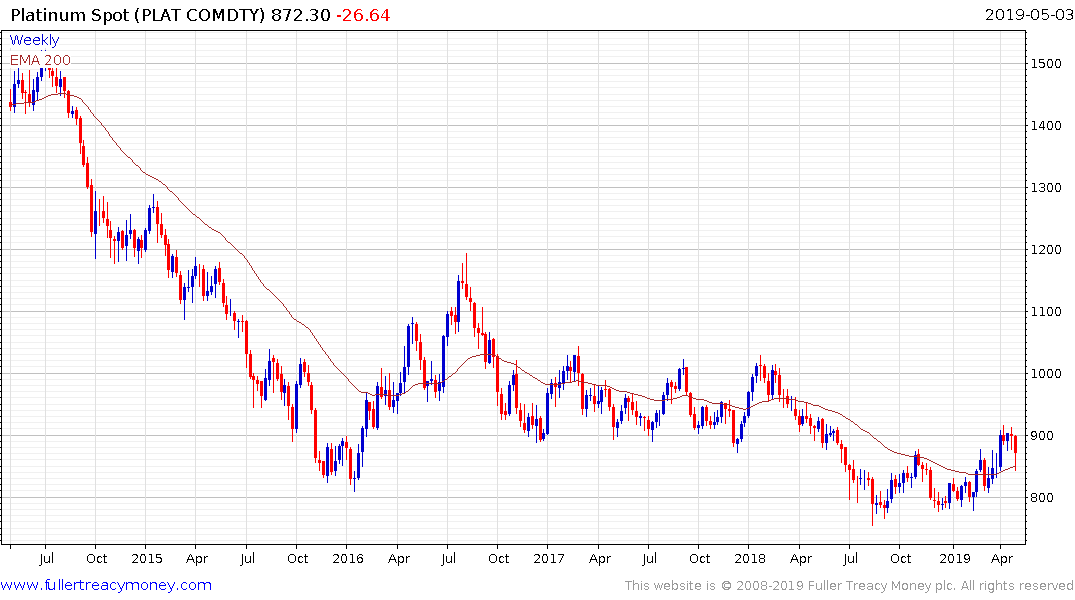 Platinum is also steadying from the region of the trend mean.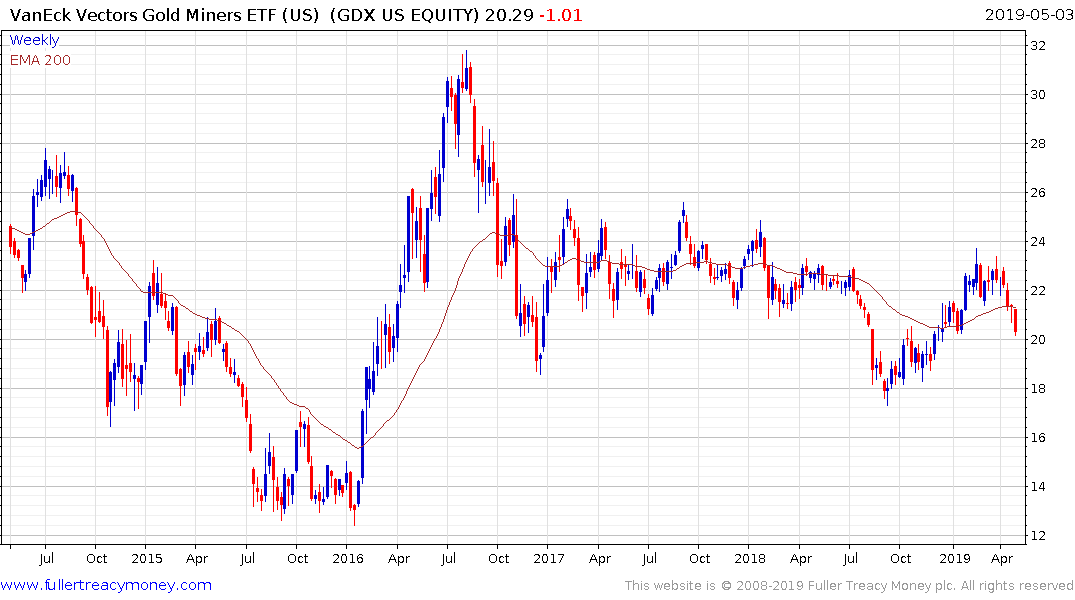 Gold miners stabilised today but generally do not tend to lead the gold price so investors are likely waiting for additional evidence before committing to shares.
Back to top