Gold Extends Rebound on Wavering Dollar, Inflation Concerns
This article from Bloomberg may be of interest to subscribers. Here is a section:
"I think the strong buying in gold stems from a sharp bounce from new lows and strong close on Friday," said Tai Wong, head of metals derivatives trading at BMO Capital Markets. "And a softer dollar negates the impact of higher U.S. yields."

A revival in Indian gold imports could also indicate some physical dip buying of bullion, according to Marcus Garvey, head of metals and bulk commodity strategy at Macquarie Group Ltd.

Meanwhile, Democrats begin the final push for President Joe Biden's $1.9 trillion stimulus bill this week, and the Biden administration may unveil a multitrillion-dollar recovery package in March centered on infrastructure.
Perhaps gold has been overshadowed by bitcoin during the latest bull run. The continued strength in cryptocurrencies is attracting interest from all manner of sources internationally. Everyone is aware of the strength the sector is capable of but few are willing to consider bitcoin is also capable of pulling back by 90% following its accelerations.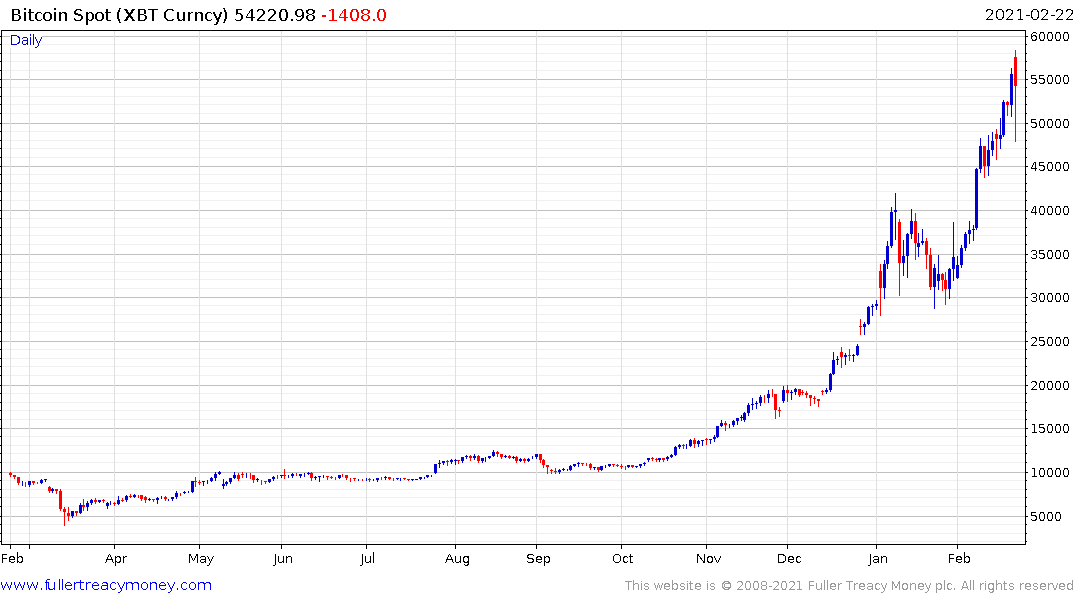 Gold on the other hand is also susceptible to volatility but the scale is orders of magnitude below that of cryptocurrencies. The reality of investing in precious metals is they tend to elicit extremes of emotion on both the upside and downside. We are close to a low in sentiment at present. Stories about how gold is the worst performing commodity this year offer insight into the psychology of the crowd.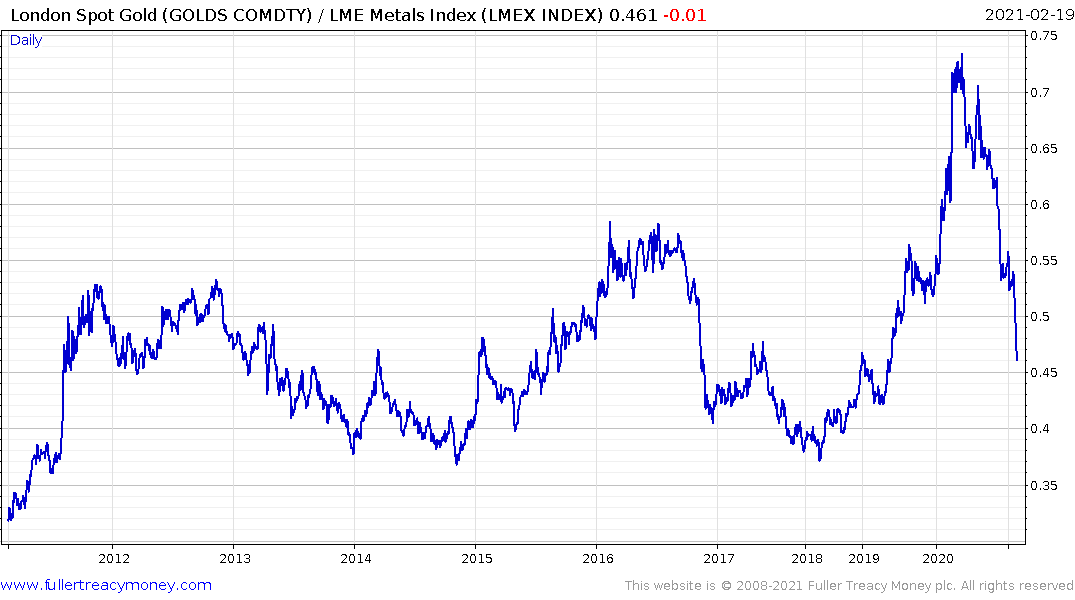 Gold broke out first and led the wider commodity on a relative basis from 2015. It also led on the way up in 2018 and is now unwinding that performance. The economic revival from the lockdowns has spurred demand for industrial resources but as inflationary pressures mount the tide is likely to turn back toward gold.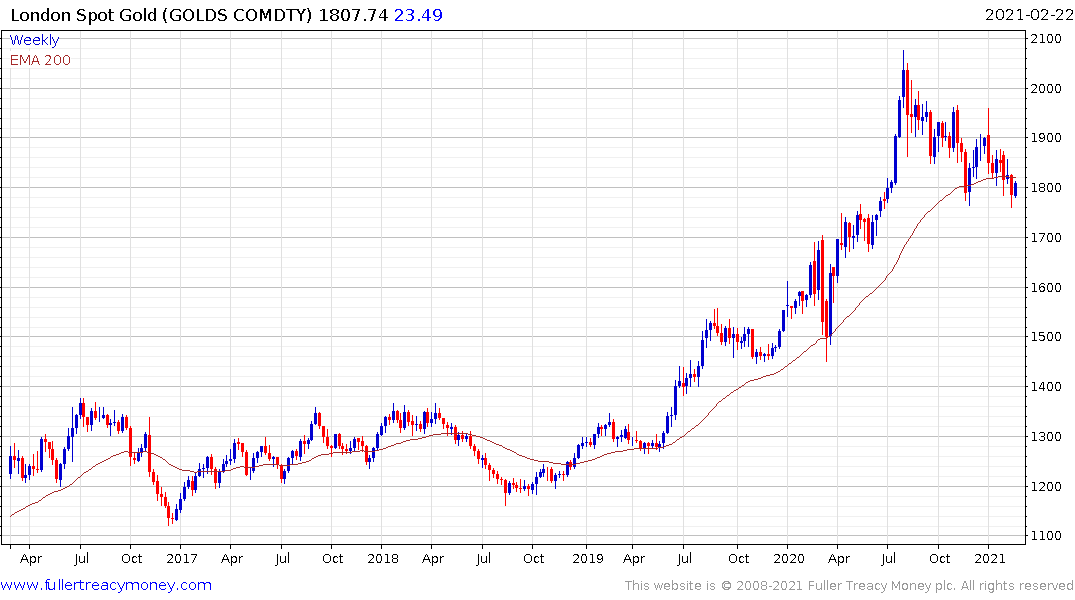 The price has at least held the lows in the region of the December low but will need to rally enough to break the near-term sequence of lower rally highs to break the seven-month downward bias.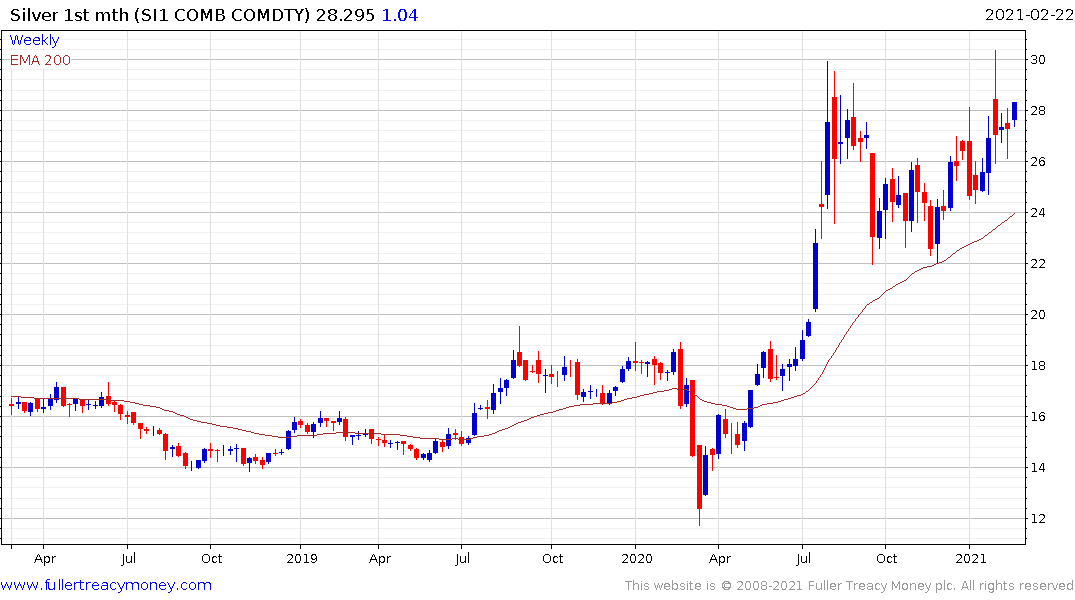 Silver continues to exhibit relative strength and firmed impressively today to improve on Friday's rebound.
Back to top