Gold ETF Holdings at new recovery high
This note from Bloomberg may be of interest to subscribers. Here is a section:
Global holdings in gold exchange-traded funds soared to the highest level since 2013 as investors got behind a rally in the metal. Most of the inflows were into SPDR Gold Shares, a U.S.-based ETF favored by money managers with a short-term view for its relatively high liquidity and narrow bid-offer spread. Gold has jumped 2.4 percent this year, touching the highest price in four months, as the dollar fell, Chinese consumers stocked up for the Lunar New Year and signs of global inflation picked up.
ETF holdings of gold represent an important and potentially pivotal marginal buyer for the yellow metal. Central banks are generally not overly volatile in their actions while jewelry demand, which admittedly is subject to season variations, is also reasonably steady. Investors on the other hand tend to come back to the gold market in times of uncertainty such as when the Dollar weak of inflationary pressures are mounting.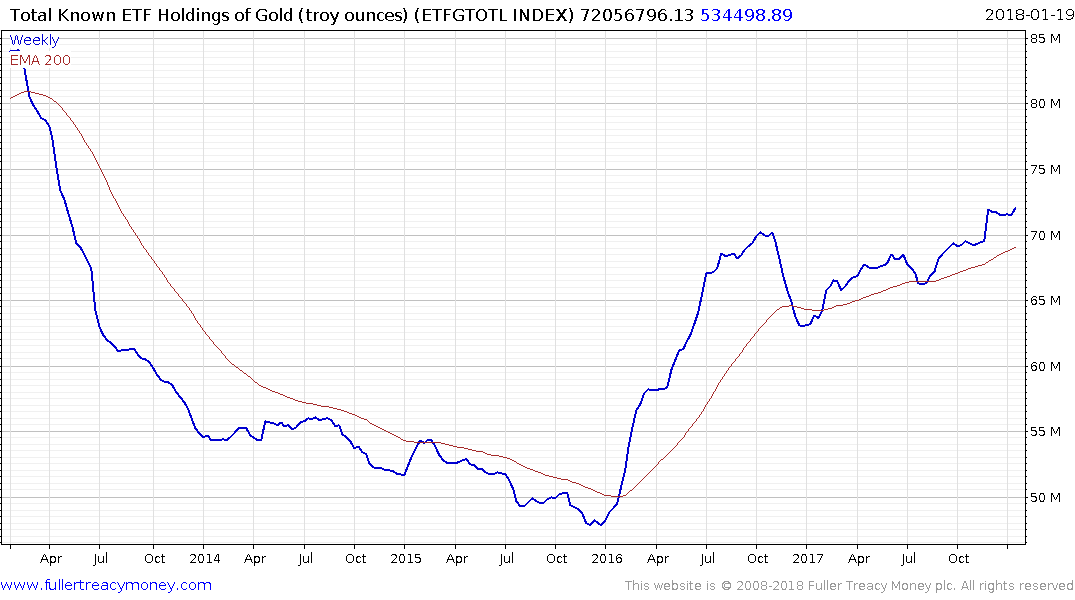 ETF holdings of gold made an incremental new recovery high at yesterday's fixing and that was despite the fact that gold traded down modestly yesterday.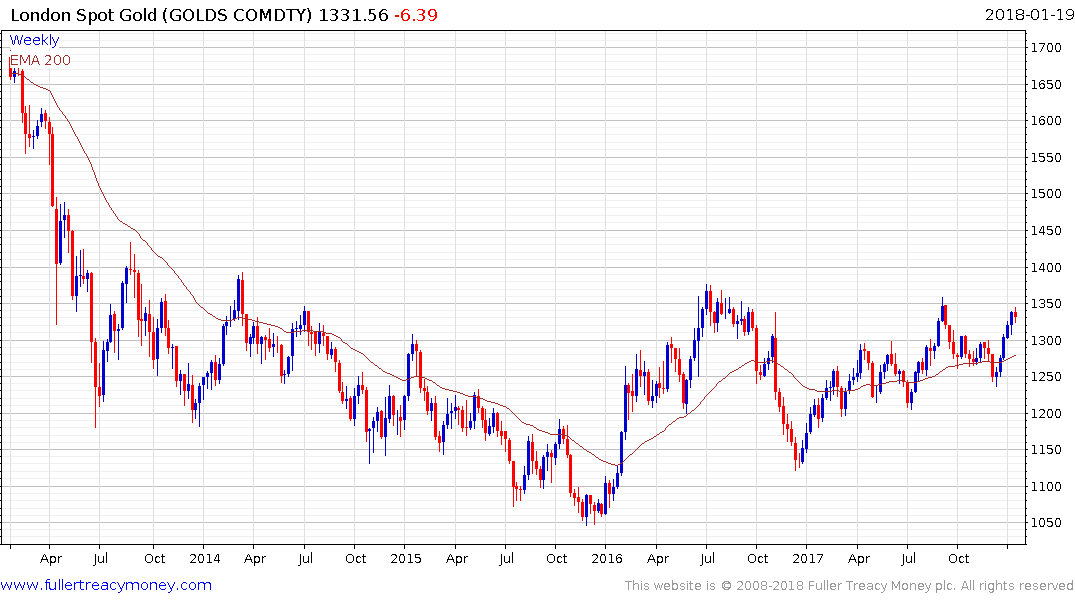 The price has paused below $1350 over the last week and a sustained move above that level would confirm a return to demand dominance beyond the short term.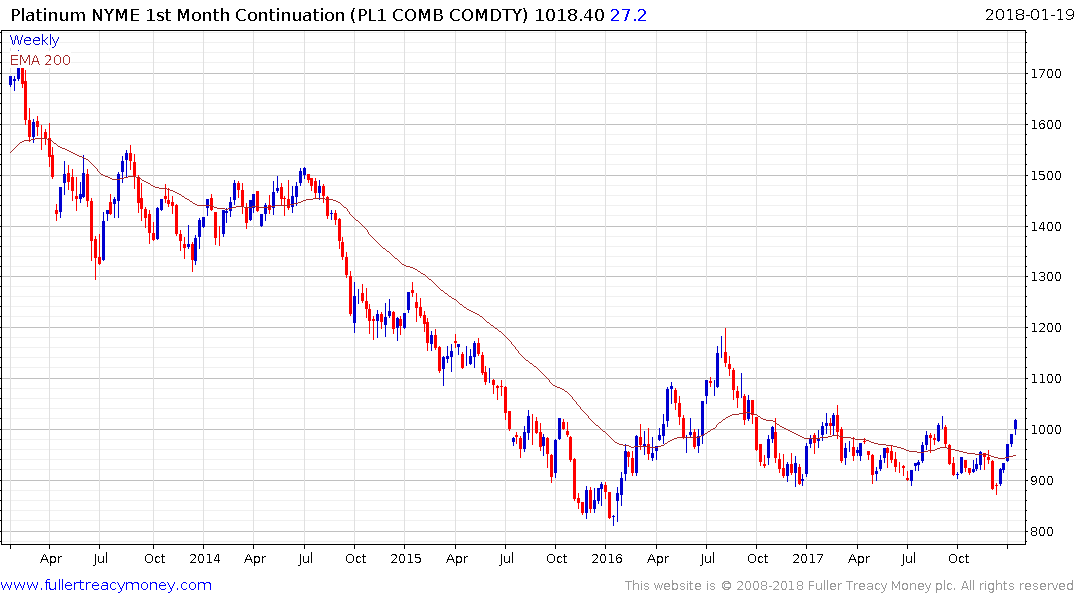 Platinum continues to firm from the $1000 level as it challenges last year's peaks. A short-term overbought condition is evident but if any consolidation that may occur holds the majority of the advance, the argument for a return to medium-term demand dominance will be bolstered.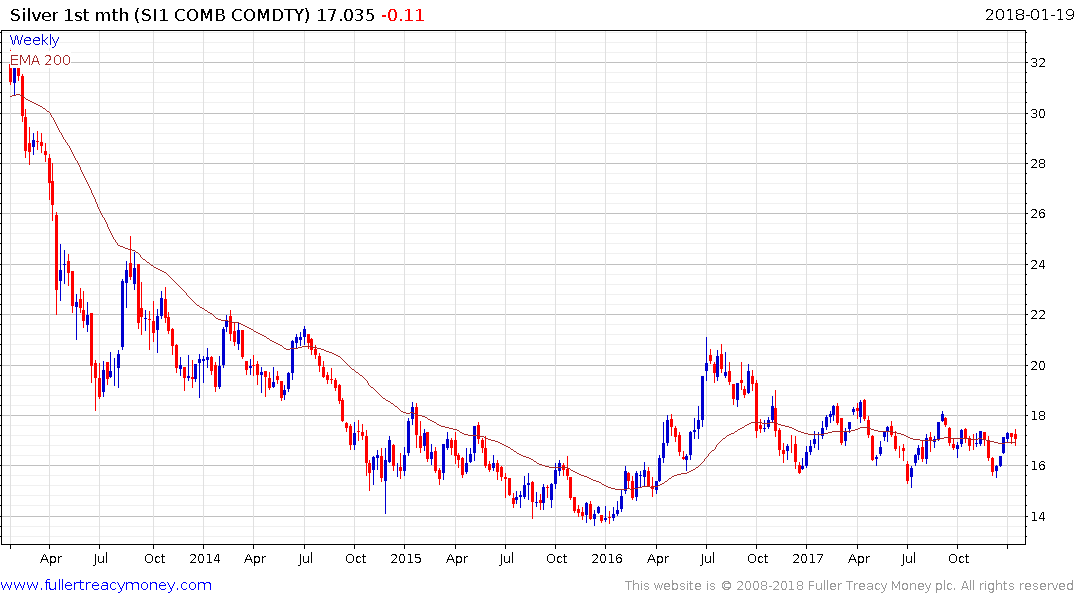 Silver still exhibits a mild downward bias within a more than yearlong range and a sustained move above $17.50 would increase potential that demand is returning to dominance.
Back to top