Gold Climbs To A More Than 6-year High; Silver At Highest In Over 2 Years
This note from MarketWatch may be of interest.
Gold and silver futures rose on Tuesday (http://www.marketwatch.com/story/gold-higher-but-silver-sets-the-pace-2019-08- 7), with gold settling at a level not seen since 2013, and silver scoring its highest finish in more than two years. Prices for the precious metals got a boost from losses in the U.S. stock market, a drop in Treasury bond yields and a weaker dollar--all of which helped lift the metals' investment appeal. December gold climbed by $14.60, or 1%, to settle at $1,551.80 on Comex. That was the highest most-active contract settlement since April 2013, according to FactSet data. September silver added 51.2 cents, or 2.9%, to end at $18.153 an ounce, the highest since April 2017
The continued compression of government bond yields is creating significant demand for gold as a hedge against competitive currency devaluation. That is now starting to be manifested in other precious metals with silver playing catch up and platinum beginning to garner attention.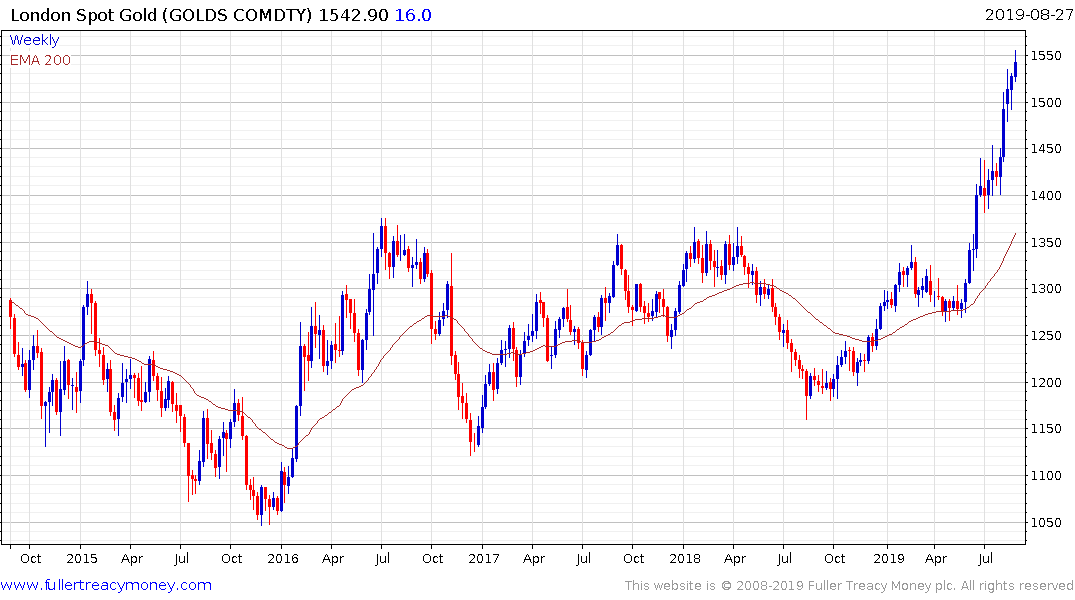 Gold is in the process of breaking out from its most recent short-term range and a sustained move below $1475 would be required to check momentum and signal mean reversion.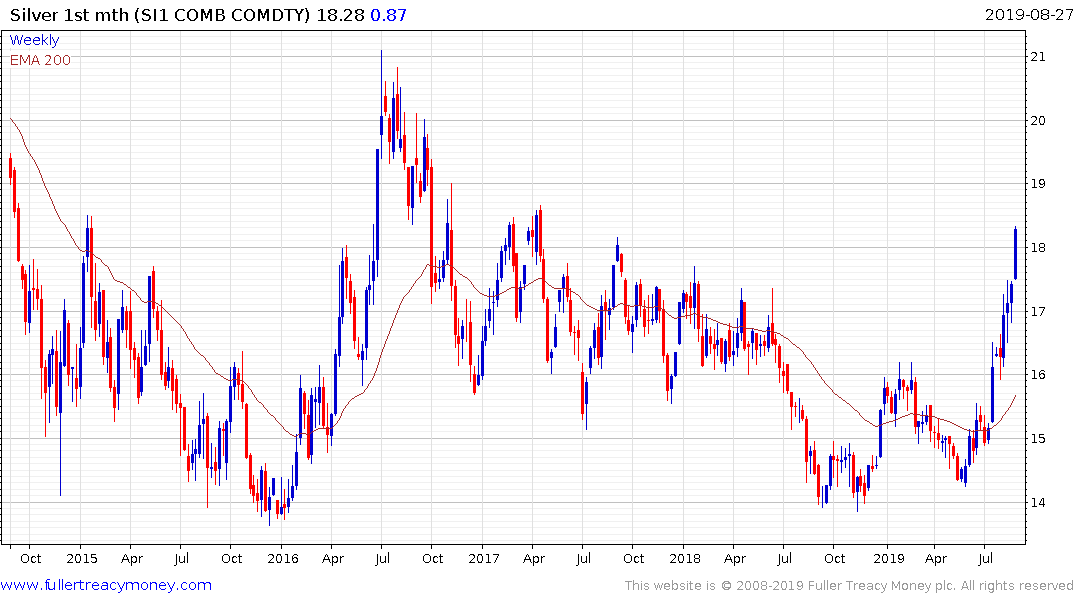 Silver continues to extend its rebound. There have been three 70 cent reactions since June so a pull back of more than that would be required to question the consistency of the short-term uptrend.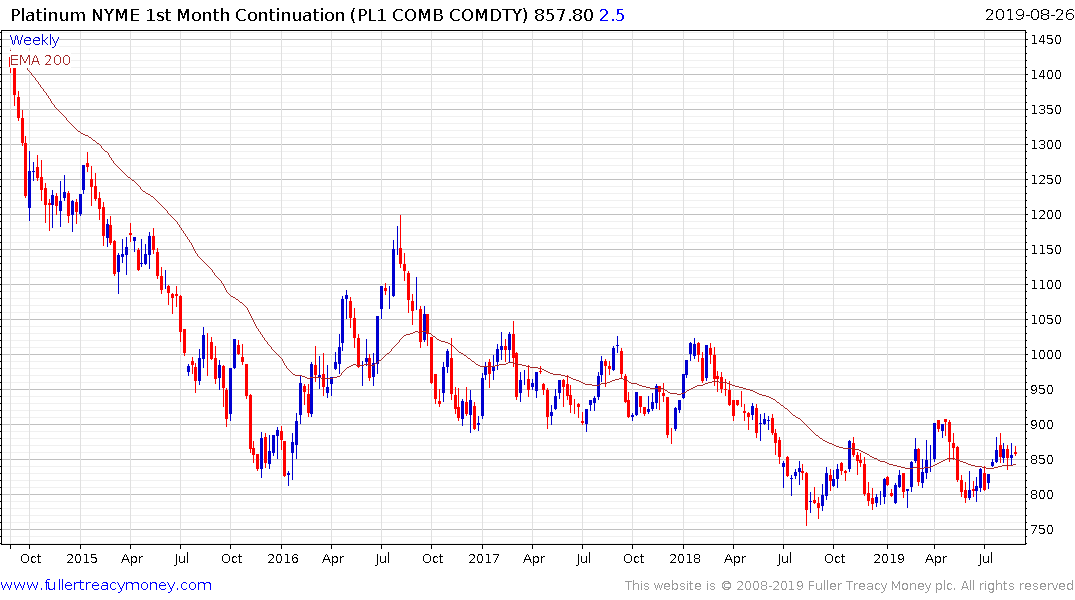 Platinum has held a sequence of higher reaction lows, within its evolving base, for the last year. A sustained move below the trend mean would be required to question potential for a successful upward break
Back to top