Banks are liquidity providers. When they are doing poorly, their inability to increase loan issuance has a knock-on effect for the wider economy. When they do well, loan issuance increases and liquidity flows into the wider economy. That helps to support asset prices. Therefore banking sectors tend to be lead, or at least coincident, indicators for their respective economies.
An inverted yield curve is a particular challenge because the sector's basic business model is to borrow short-term to lend long term. When that happens, they need alternative business models to supplement income and thriving is more difficult. That's why the performance of banks around the world at present is such an interesting development.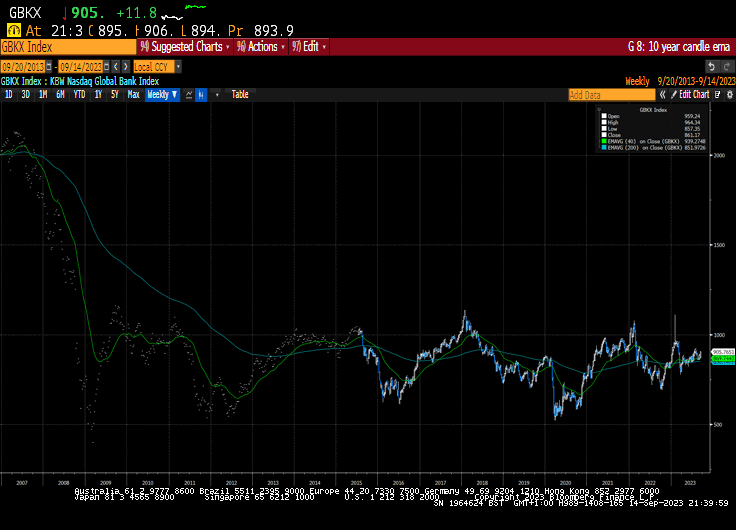 The Nasdaq Global Bank Index has held a sequence of higher reaction lows since late last year and is now firming from the region of the 200-day MA. Long-term it has been forming a base for the last 15-years. A sustained move above 1000 will be required to confirm a return to demand dominance beyond 18-month bouts of enthusiasm that do not translate into long-term uptrends.
Click HERE to subscribe to Fuller Treacy Money
Back to top