Glencore Will Likely Sweeten $23 Billion Teck Bid, Analysts Say
This article from Bloomberg may be of interest to subscribers. Here is a section:
Glencore faces a tight deadline to sweeten its proposal. Teck's plan to separate its coal business and wind down the dual-class share structure will go to a shareholder vote on April 26. Glencore Chief Executive Officer Gary Nagle told investors in a Monday conference call that its proposal can't be implemented if Teck's shareholders approve that plan.
Teck Resources' plan is to spin off its coal assets from its copper production. That would allow it to meet many of its carbon mitigation goals in one fell swoop. The reason Glencore wants to buy the company is Teck has some of the best potential for copper production growth among the mid-sized miners. Additionally, Glencore is much more comfortable than most with holding coal assets.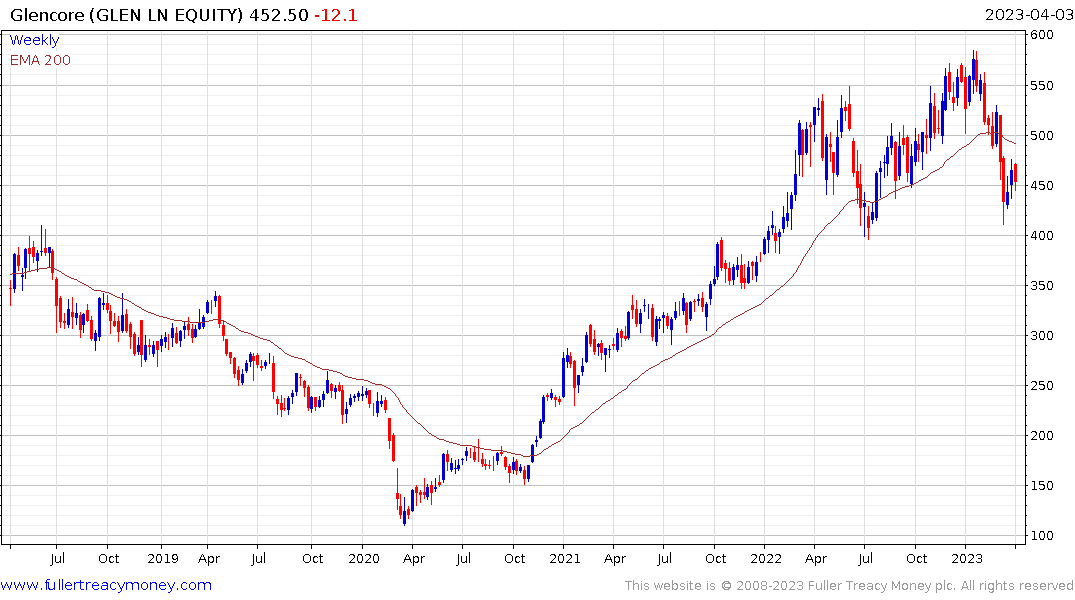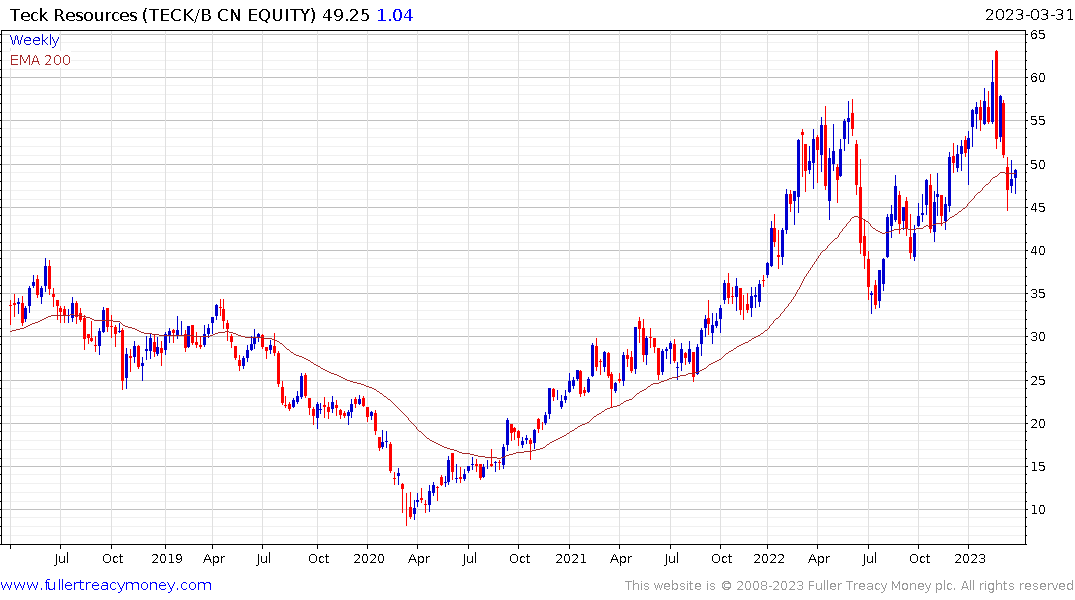 The divergence in performance between the shares following the news of the failed bid highlight the market believes Teck is undervalued.
I feel conflicted. The trend of regulation and climate concerns support the outlook for copper demand. That has helped prices to stay in a reasonably consistent uptrend over the last year. The counter argument is the factory activity is slowing almost everywhere so demand from traditional sources is likely to take a hit. Meanwhile, miners have been raising money for the last several years on the belief supply can't possibly keep up with demand.
Cyclically, it is normal for the resources sector to be most enthusiastic about the future close to the end of the cycle. Global monetary conditions are tightening and inflationary pressures remain elevated. That's not a good recipe for a big bull market. If one is chasing performance at this stage, it is advisable to be diligent with money control discipline and to be ready to buy the big dip when it eventually comes.
Back to top