Glencore's Congo Unit to Start Shipping Some Cobalt Again
This article by Thomas Biesheuvel for Bloomberg may be of interest to subscribers. Here it is in full:
Glencore Plc's Democratic Republic of Congo unit will restart some cobalt exports after it halted sales last year due to low levels of radioactivity.

About 23 percent -- or 930 tons -- of the cobalt produced at Katanga Mining Ltd.'s Kamoto mine since January complies with regulations on uranium content, the company said in a statement. Katanga is controlled by Glencore and owns 75 percent of Kamoto.

The unit halted sales of cobalt in November after detecting radiation and said that a plant to remove the contamination would be ready this year. The suspension of sales came after prices for the metal used in rechargeable batteries collapsed on growing concerns about oversupply.

Glencore said at the time that it planned to stockpile cobalt supplies until the middle of this year. Kamoto is Glencore's second-biggest source of the metal in Africa, producing about 11,100 tons last year.

Glencore has a long history of trimming mine supply to match demand, and has criticized rivals for producing too much and depressing prices. The Swiss commodity giant curtailed zinc output at mines in Australia, Peru and Kazakhstan in 2015 when prices languished at six-year lows.
Cobalt plummeted in value last year as substitution concerns, slowing Chinese car demand and a peaceful transition of power in Congo sapped the bubbly enthusiasm that had prevailed ahead of the peak. The relative strength of copper and nickel are additional considerations since cobalt is a by-product of mining those metals.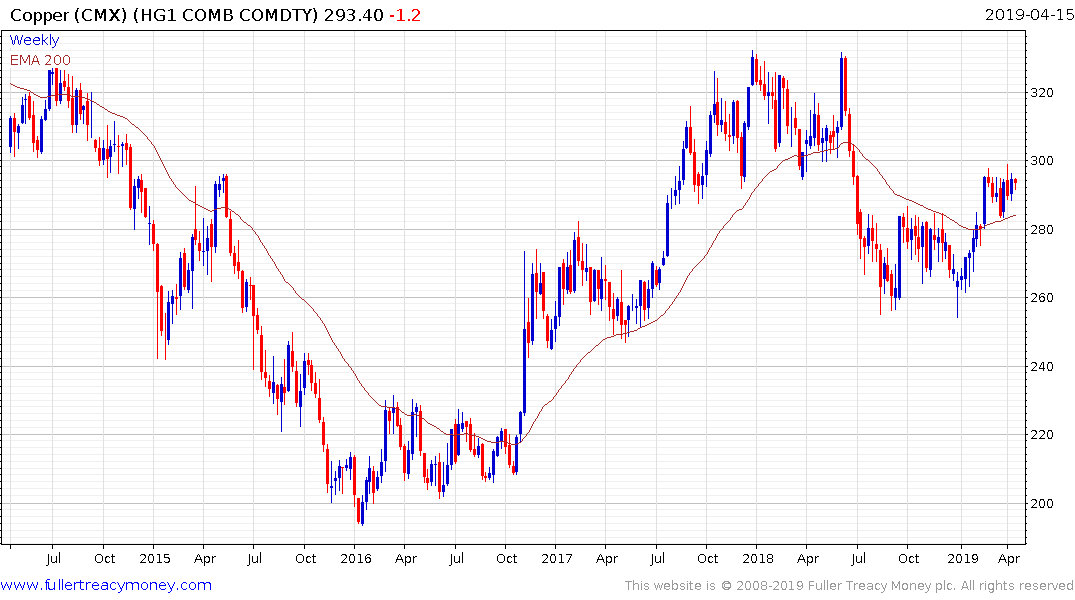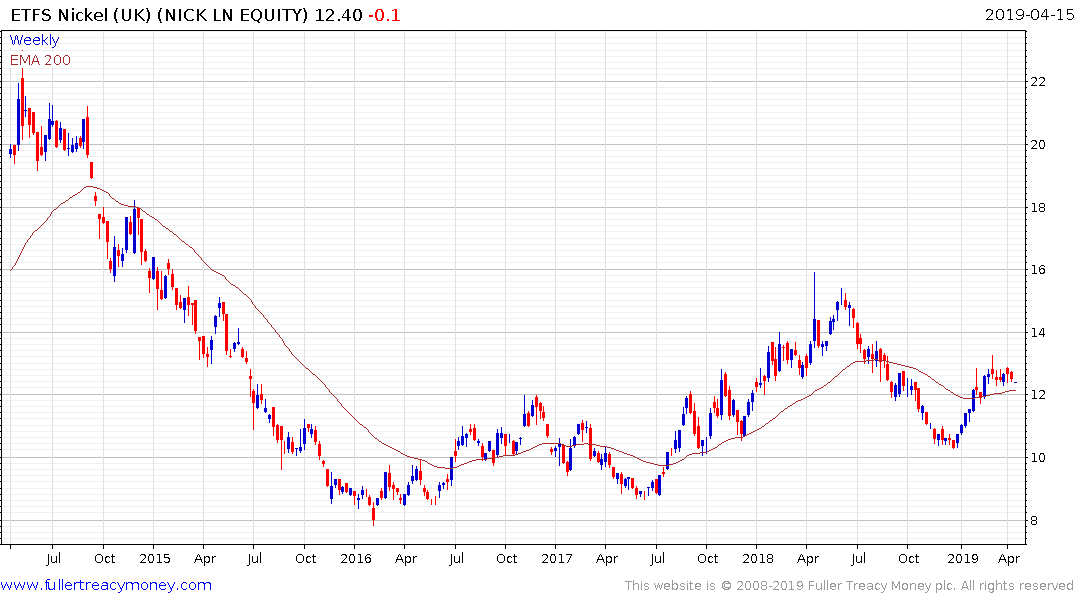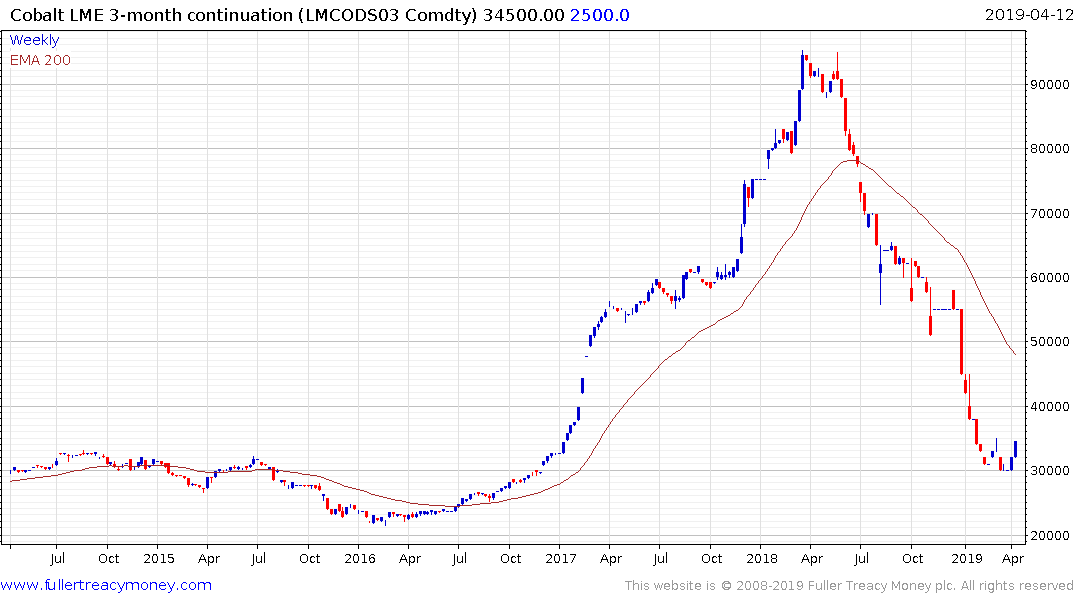 The Cobalt price has unwound all of the advance is now stabilising near $30000, suggesting the worst of the decline is over and supporting is underway.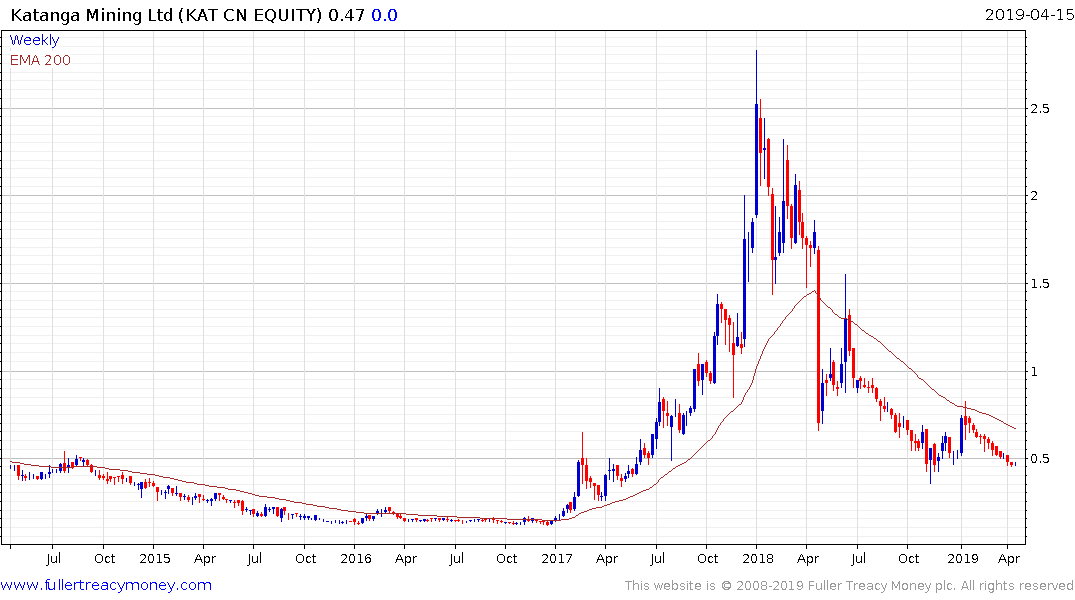 Katanga Mining ha returned to test its low over the last few months but will a clear upward dynamic to confirm a higher reaction lows and a return to support building.
The evolving Ebola outbreak in Congo represents a potential bullish catalyst for both copper and cobalt and is therefore worth monitoring.
Back to top