GFMS Platinum & Palladium Survey 2014
Thanks to a subscriber for this informative report from Thomson Reuters which is mostly backward looking but may be of interest. Here is a section:
Investment in platinum rose by 13% to 297000 ounces (9.2t) in 2013. In indicative value terms, investment demand amounted to approximately $442 million, up by 23% year-on-year.

Investor interest in platinum was boosted by renewed supply-side concerns revolving around mining sector wage negotiations in South Africa. Nonetheless, platinum investment demand was somewhat restrained by a major shift in investors sentiment towards gold.

Investment in palladium remained negative territory for the second consecutive year, reaching just over 940000 ounces (29.3t) in 2013. In value terms, outflows equivalent to $682 million on a net basis.

Considerable selling in the OTC market, along with a smaller degree of long liquidation in the futures market and a lack of fresh buy-side interest from ETF investors for the year as a whole, contributed to last year's selling.
Here is a link to the full report

Unfortunately we do not have total known ETF holding figures for either platinum or palladium. ETF Securities' holdings of platinum, within its physically backed ETF, have been static for nearly three years. However since there are other ETFs holding the metal it is impossible to deduce from this data alone whether investment demand has been trending higher or lower.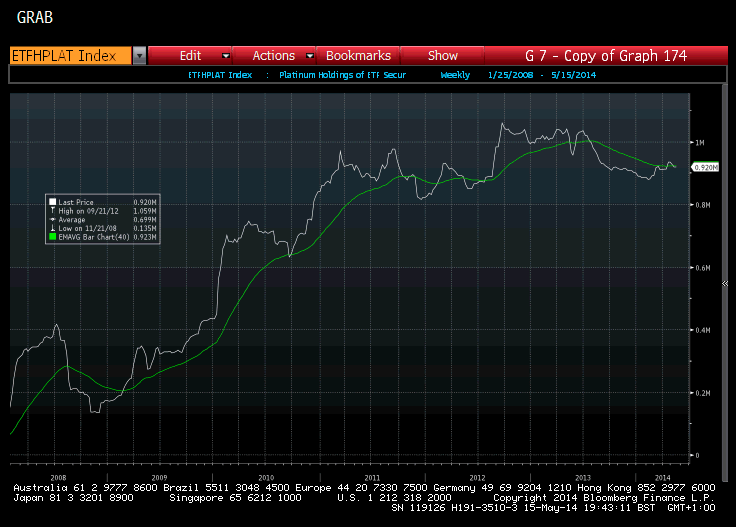 The jump in Yen denominated platinum prices last year was a contributory factor in the fall in jewellery sales while continued labour issues at many of South Africa's mines have been somewhat bullish. This has at least contributed to the mostly rangebound environment. Also see David's comments on the precious metal's yesterday.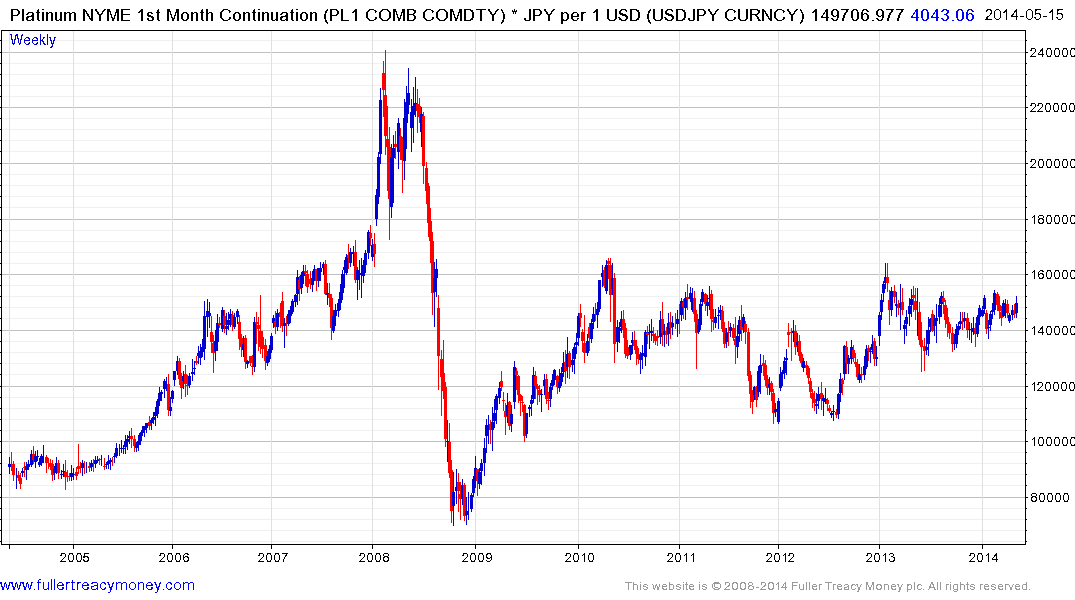 Back to top