GDP Jumps in 2Q, But Masks Sequential Slowdown
This article for Bloomberg Economics may be of interest to subscribers. Here is a section:
India's GDP growth vaulted higher in the second quarter, primarily aided by a low base as the second virus wave cratered output in the year-ago period. The data, however, masks a sequential slowdown. Quarter-on-quarter output contracted at a larger pace than the typical seasonal drop, while year-on-year growth was sharply lower than the Reserve Bank of India's forecast, suggesting the central bank might be nearing the end of rate hikes.

GDP growth jumped to 13.5% year on year in 2Q 2022, up from 4.1% in 1Q. That was lower than both the Bloomberg Economics forecast of 14.0% and consensus estimate of 15.3%.

Growth in gross value added -- which strips out tax and subsidy transfer payments -- came in even lower at 12.7% year on year, below both our forecast of 13.3% and the consensus estimate of 14.0%.
Double digit GDP growth in a major economy is a standout event even if the headline figure was below expectations. There are not many countries where outsized growth is achievable and it is exceptionally unusual that Indian inflation is lower than either the US or EU at present.
India has recovered swiftly from the pandemic and pressure from higher energy prices has been contained by buying directly from Russia. That's been a significant fillip for the economy.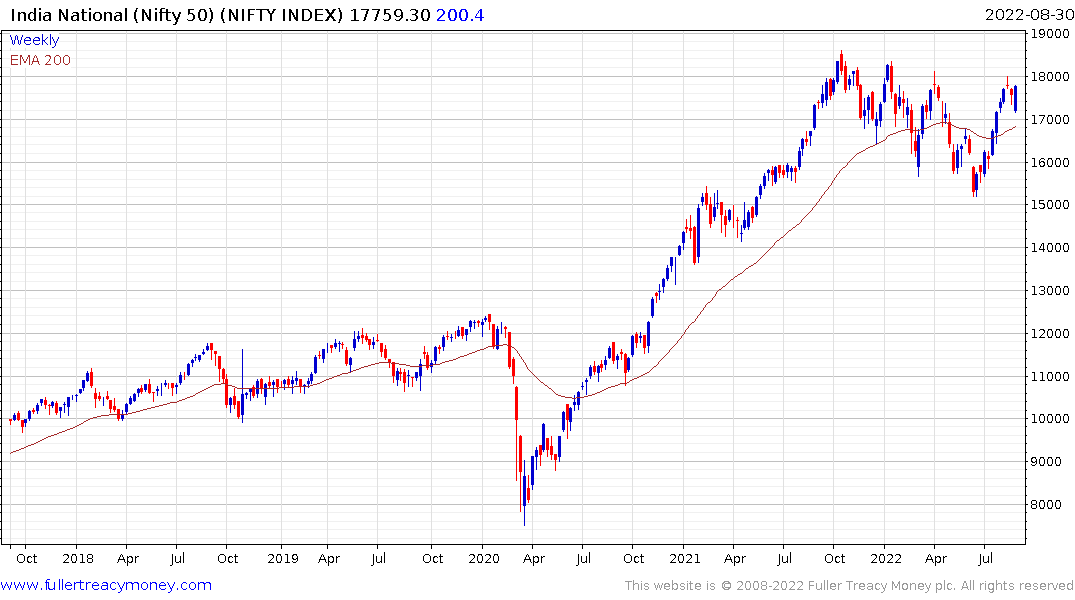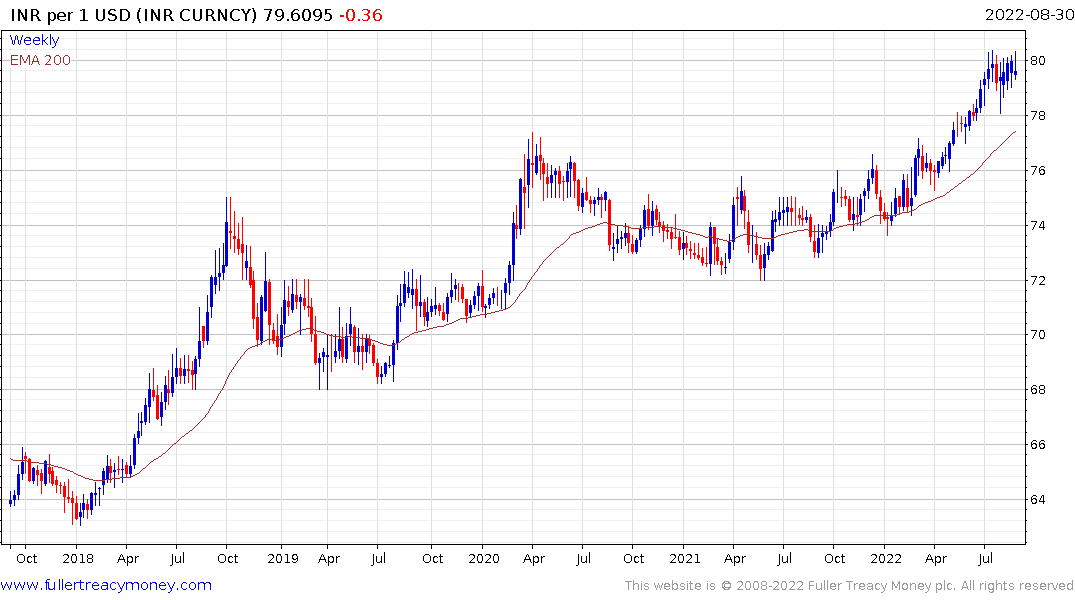 The Nifty Index posted a clear upward dynamic today to reassert demand dominance. That was accompanied by a rebound in the Rupee.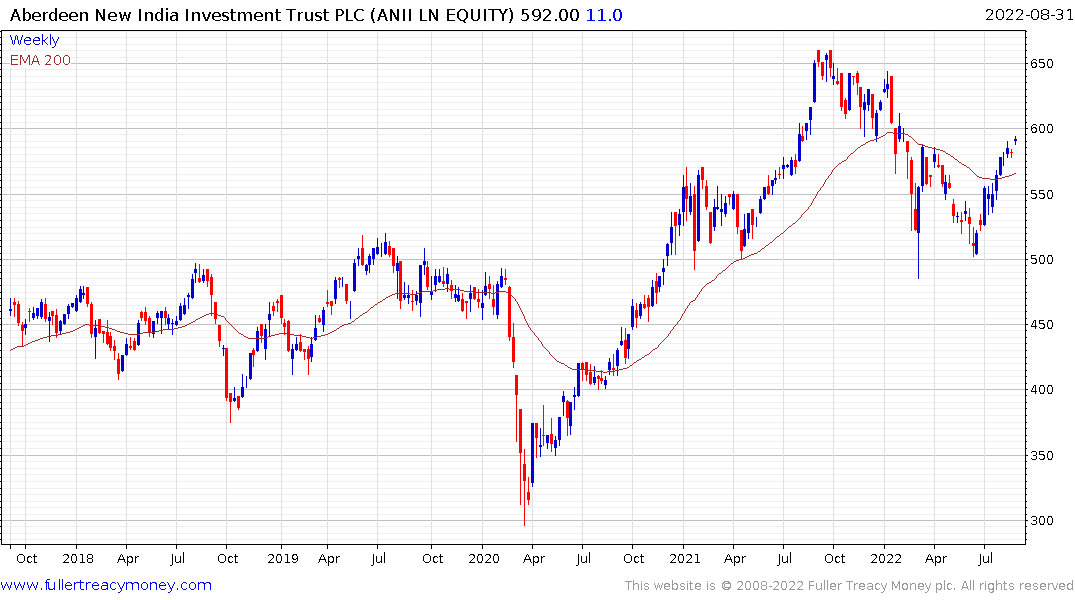 The Aberdeen New India Trust continues to rebound and has broken the nine-month downtrend. It is trading an historically wide discount to NAV of 21.28%.
Back to top