FTSE-250 Investment Trusts
You can now find the full list of FTSE-250 Investment Trusts in the International Equity Library under the UK tab. Having all of these investment trusts in one place should help anyone interested in reviewing the sector; particularly when used in conjunction with the View All Charts function. This Excel sheet detailing each trust's focus and premium or discount to NAV may also be of interest.

Among the more notable constituents: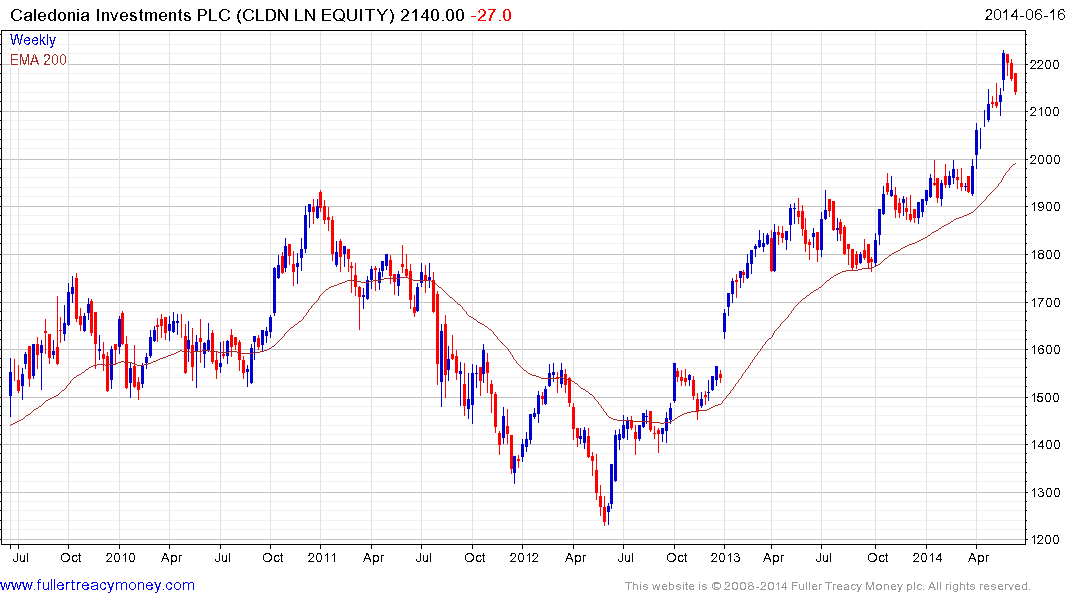 Caledonia Investments is trading at a discount to NAV of 18.72% and encountered resistance in the region of its 2008 peak three weeks ago. A process of mean reversion appears to be underway but the size of the trust's discount suggests the unwinding of the short-term overbought condition will be limited to mean reversion.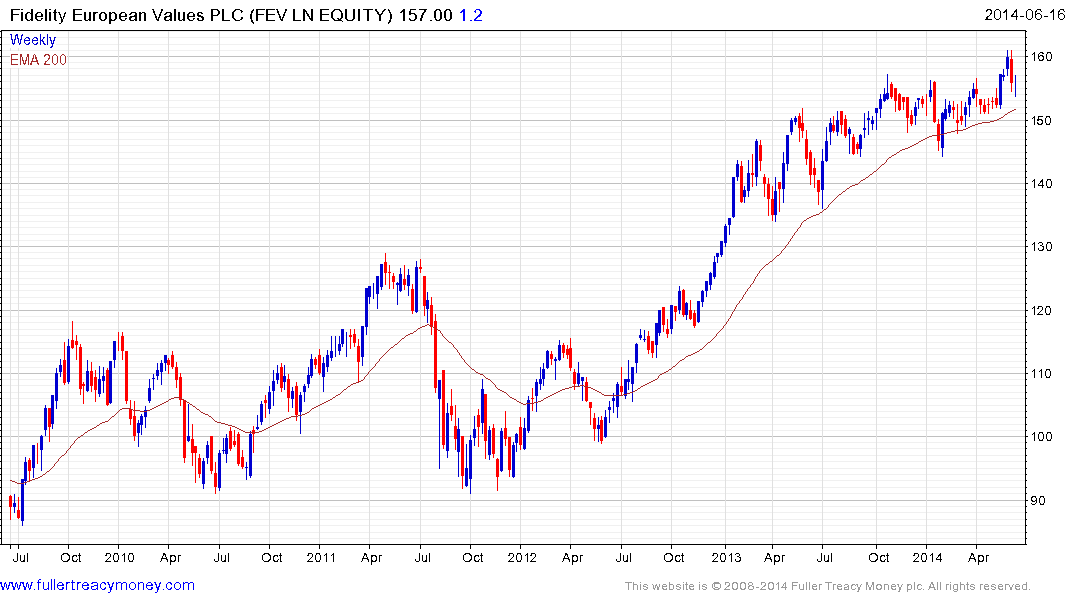 Fidelity European Values PLC has a broadly similar pattern to Nestle, its largest holding. The trust is trading at a discount of 9.46%.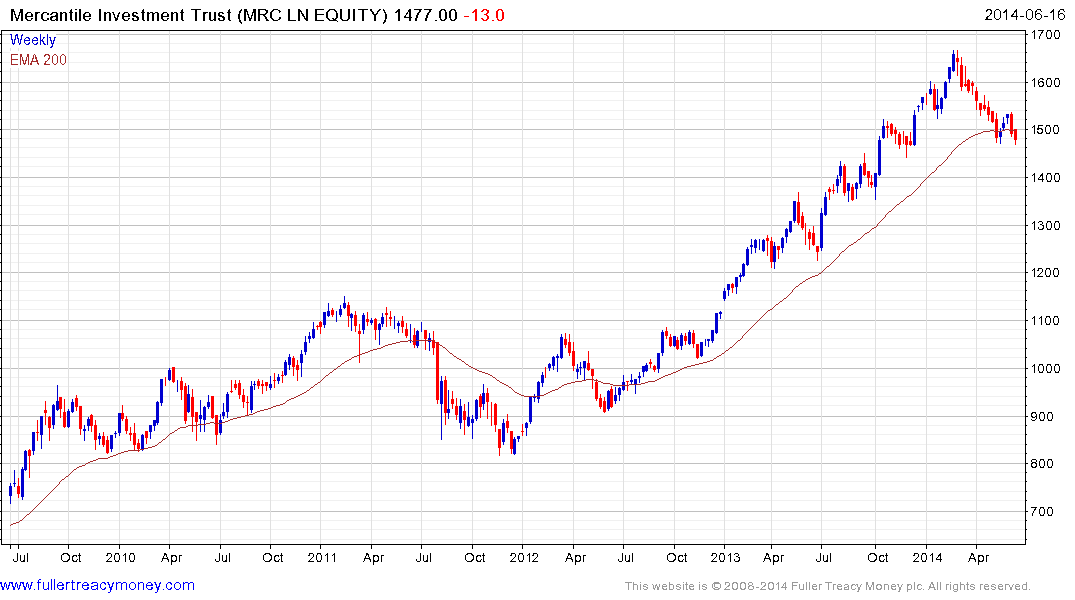 Mercantile Investment Trust has a discount to NAV of 12.51% but also a significant weighting in UK homebuilders. The trust has returned to the region of the 200-day MA and Taylor Wimpey for example is now trading below its MA. UK homebuilders are unlikely to benefit from the Bank of England raising short-term interest rates, so how the trust deals with its position in this sector is likely to have a bearing on performance.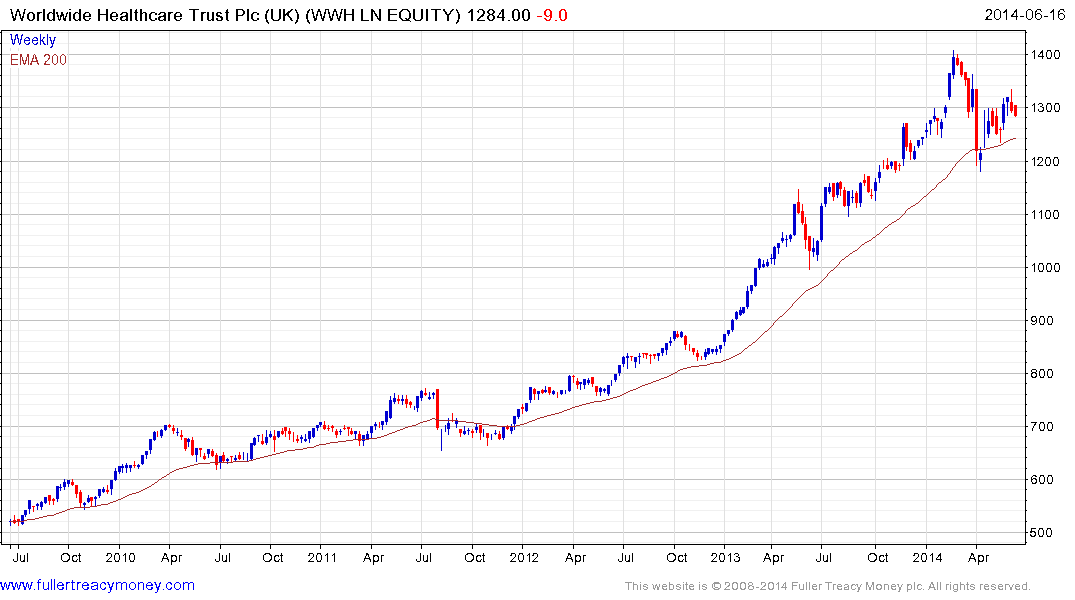 The USA's large biotechnology shares occupy a significant weighting in the Worldwide Healthcare Trust which is trading on a 3% discount to NAV. The trust has a similar pattern to the biotech sector and will need to hold above 1200p if the recent correction is to be limited to a ranging consolidation.
Back to top