From Global Heroes to Rates Near Zero, Rock-Star Economies Flop
This article by Michael Heath for Bloomberg may be of interest to subscribers. Here is a section:
Australia and New Zealand now find themselves with just 1 percentage point of conventional monetary policy remaining. That's around the same level the Federal Reserve and Bank of England had when they turned to quantitative easing to support moribund demand following the 2008 financial crisis.

New Zealand's 50 basis point interest-rate cut Wednesday and Australia's back-to-back easing in June and July suggest both have joined the global race to the bottom. Policy makers across the world are looking for every bit of stimulus available and currency depreciation is an obvious one.

The kiwi dropped more than a U.S. cent after the RBNZ decision. RBA chief Philip Lowe would have enjoyed the spillover that sent his currency to the lowest level since 2009.

Lowe has noted the trouble with a global easing cycle is that the very nature of exchange rates means not everyone can enjoy the currency benefit usually associated with lower interest rates.

There seems little doubt that Australia and New Zealand's ascendancy is over and both are now right back in the global policy pack. It's a far cry from five years ago, when HSBC Plc's chief economist for Australia Paul Bloxham described New Zealand as a "rock-star economy" and his country's currency was still near parity with the U.S. dollar.
Lopping 50 basis points off of interest rates is a big move, particularly when it was not especially expected by markets. Considering how much New Zealand's economy depends on China it probably says more about waning Chinese demand than the internal dynamics of domestic economy. The New Zealand Dollar is back testing the region of the lows for the year and will need bounce in a dynamic manner if demand is return to dominance beyond short-term steadying.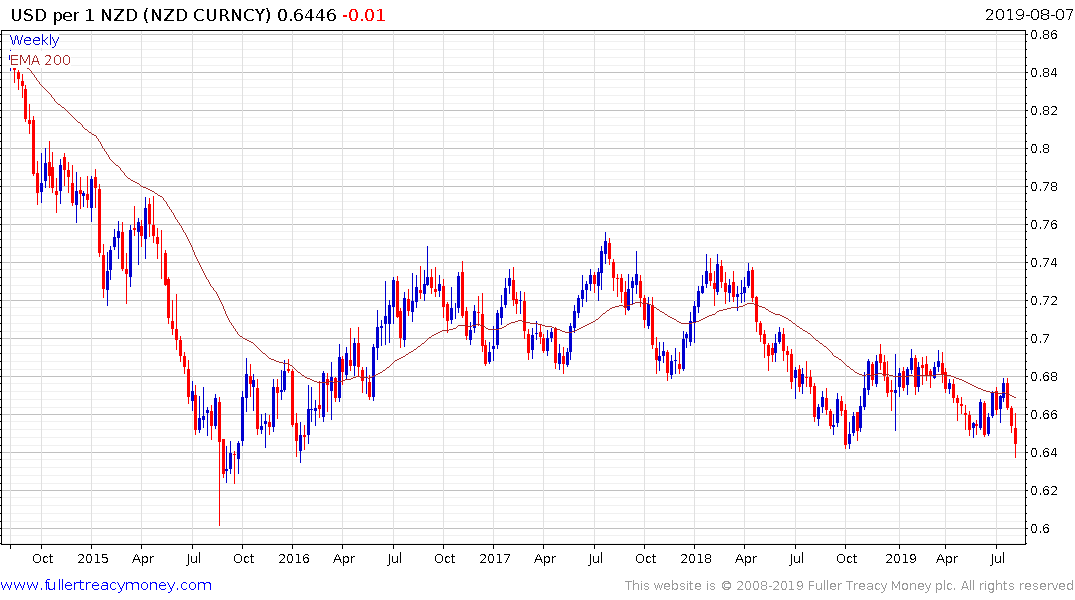 The New Zealand Index has been among the best performers globally for the last few years and bounced over the last couple of days to hold the medium-term sequence of ranges one above another.


The Australian Dollar has also bounced and is due some consolidation from a short-term oversold condition.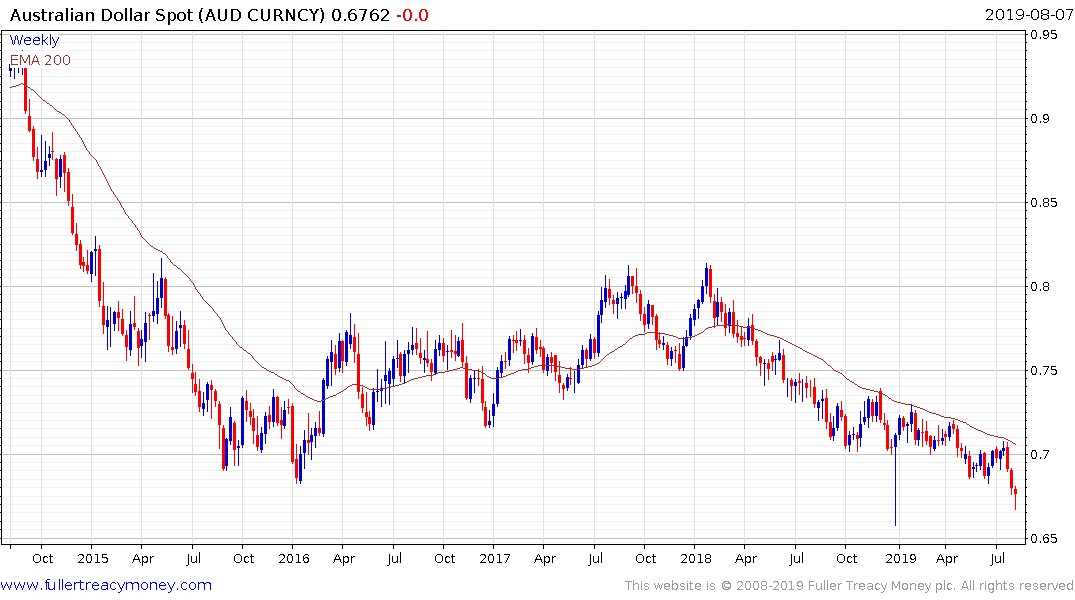 The S&P/ASX 200 Index has steadied following a sharp pullback earlier in the week and some further consolidation is likely as it unwinds the short-term overbought condition particularly as it is in the region of the all-time peak from back in 2011.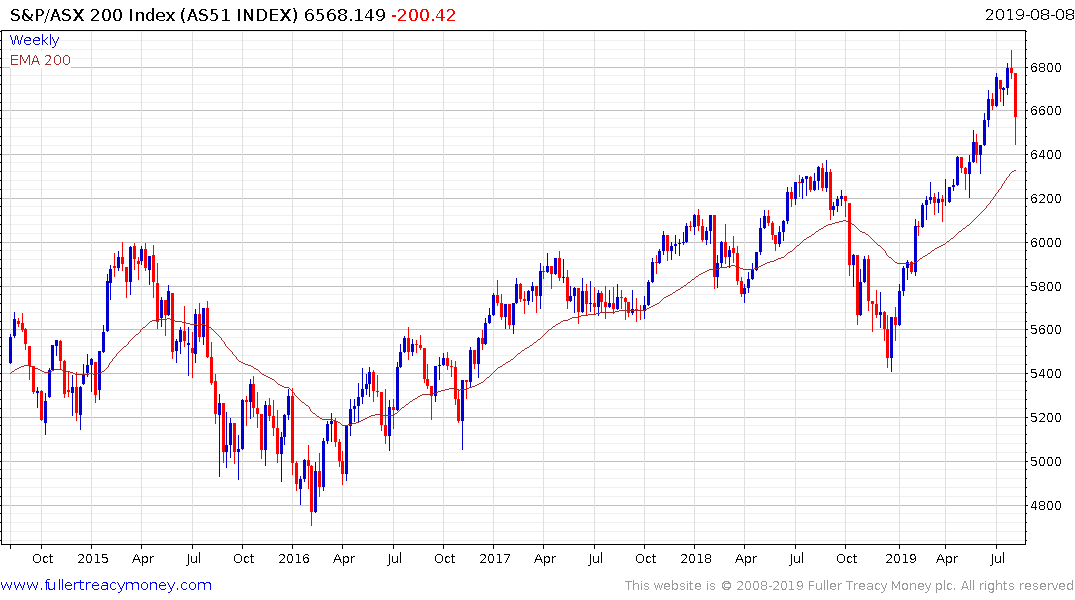 Back to top