Flooding prompts criticism of way Missouri River dams run
This article from ky3.com may be of interest to subscribers. Here is a section:
"I was told point-blank, 'Flood control is not our top priority. It is not. Period.' They were very firm on that point," Hawley said. "I said, 'You've got to be kidding me.'"

Corps officials say they work to balance all the priorities Congress approved when operating the dams, but no single priority outweighs all the others. Their operating model tries to maximize the benefit to several priorities when possible.

Hawley said Congress should consider "serious reform," such as deciding if the Corps should be taken out of the Department of Defense and placed under direction of another agency, such as the Department of Transportation or the Department of the Interior.

The Corps manages the Missouri River's system of dams and locks and decides when and how much water is released from reservoirs into the river. The severe flooding this month in Nebraska, Kansas, Iowa and Missouri has renewed criticism of the Corps' management of the river.

Officials estimate that the flooding caused more than $1 billion of damage to farms in Nebraska and Iowa, destroying stored crops and killing livestock. And the damage total will grow as floodwaters recede and other states assess conditions.
Snow melt flowing directly into rivers because the ground was still mostly flooded, coupled with rain helped exacerbate the flooding. However, it is also worth considering that the predominance of the green movement is setting priorities for river management is an additional cause of the extent of flooding.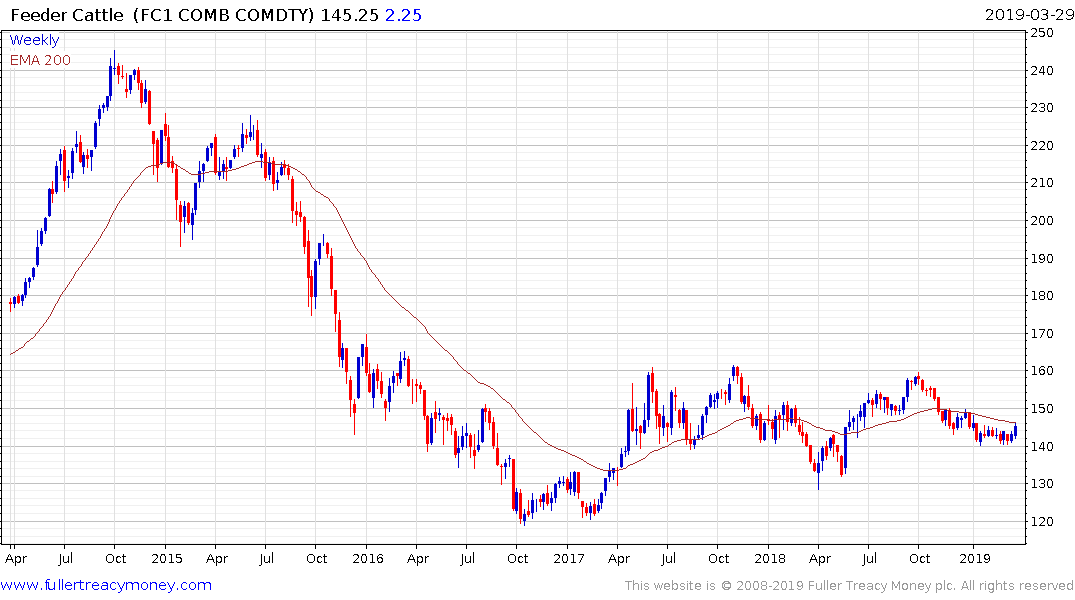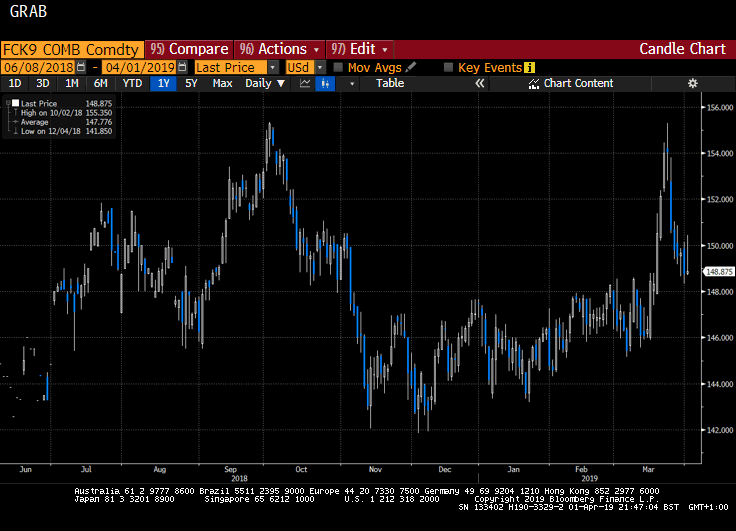 Losing stored grain and young calves is not great news for farmers but is potentially bullish for feeder cattle. The most active contract just rolled into May today and the price is back testing the upper side of its underlying range.
Back to top