Five Eyes alliance could expand in scope to counteract China
Thanks to a subscriber for this article by Peter Wintour for the Guardian may be of interest. Here is a section:
Kōno said Japan would welcome an invitation to join the Five Eyes grouping.

He warned the growth of the Chinese economy has allowed China to purchase foreign tech companies, adding: "This is a development we must monitor closely. Tech-partnerships with countries like the UK will be critical to countering China, pooling our investments and encouraging our people to study the skill sets needed for our high-tech sectors to grow."

He added China was attempting to become independent of the US dollar economy through fast money-sending services, the introduction of their own internet, launching a digital renminbi and introducing a Chinese international order.

Kōno in his remarks stressed he was not seeking a military conflict with China, and was instead hoping to provide the Chinese Communist party with the space to cut defence spending, allowing democratic nations to take parallel steps.

Urging caution about economic decoupling, Pascal Lamy, the former World Trade Organization director general, predicted a more autonomous and closed China was likely to prove more dangerous. But he warned: "The west cannot coexist in a free trade relationship with a country that subsidies 30% of its economy. If China is not willing to accept global disciplines on state aid then we have to review a number of trade commitments – whether it is on public procurement or in specific sectors."
The coronavirus crisis has been an accelerant for just about every trend. That is particularly true of the Anglosphere's awakening to the threat posed by China's increasingly ambitious program of global domination. There is no getting around the fact that many countries are heavily reliant on Chinese suppliers for essential components and products to fuel their economies, and are also reliant on Chinese demand to absorb their exports. Therefore, the process of decoupling was never going to be a simple process but it is underway and is likely to persist.
Without significant automation there is little chance of manufacturing returning to many developed countries. That is particularly true as progressive labour movements gain power and favour the negotiating power of unions. Therefore, the clear potential is for support for other emerging markets to provide manufacturing.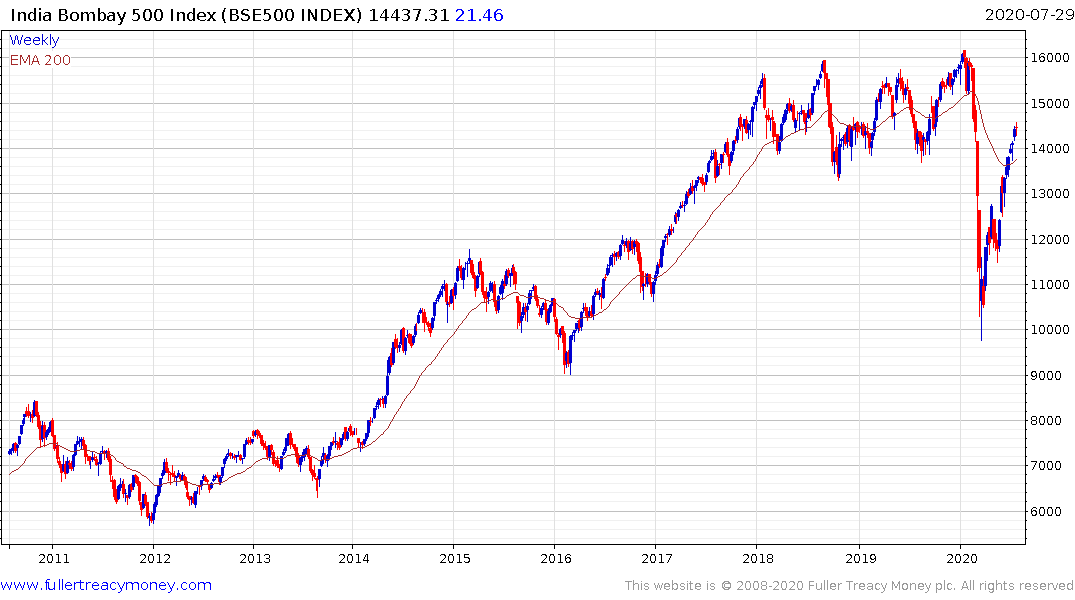 India is the clearest potential long-term beneficiary but Vietnam, Philippines, Sri Lanka, Ethiopia, Nigeria and Indonesia are also significant additional potential centres of manufacturing growth. The weakness of the US Dollar bolsters the argument for investing in emerging markets in much the same way it did in the early 2000s.
Back to top