Financial Services Exports
I found this graphic from howmuch.net to be particularly interesting. The obvious point is the UK's financial services is a major component of the global sector; second only to the USA.
The UK trades with everyone and especially in the insurance, reinsurance, shipping, capital and currency markets. There will be some disruption in the event of a disorderly Brexit and not least if the future relationship between the UK and Europe is not formalized ahead of the exit.


However, it would be a mistake to think that the UK's financial services sector would be damaged beyond repair. There is nowhere in the EU like London. Moreover, the concentration of talent and the city's international appeal will not change because of a border, provided pro-growth strategies are adopted.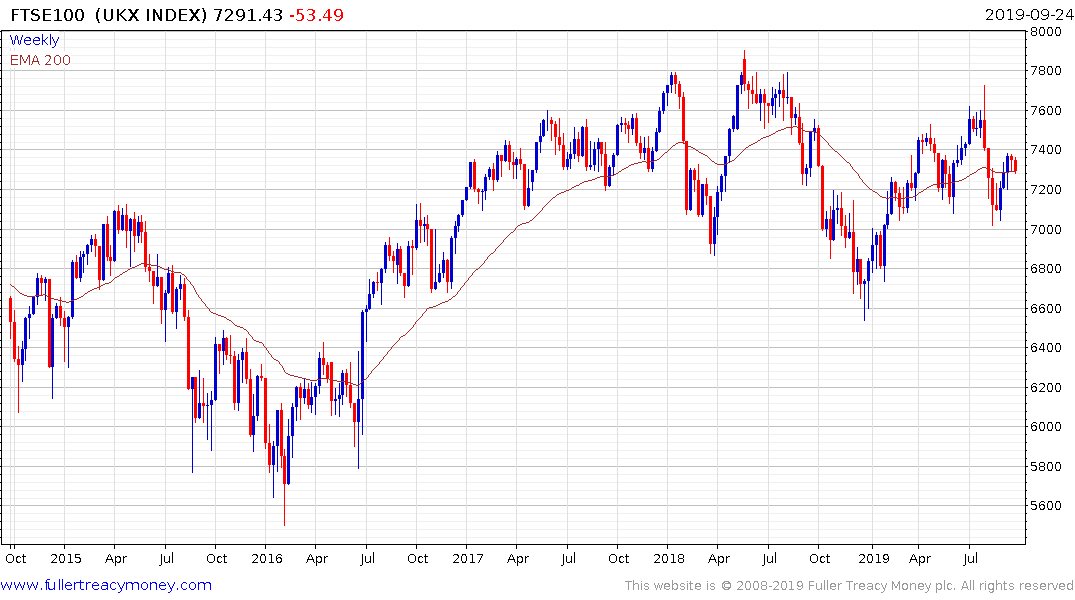 UK securities are trading at a relative discount to international peers as a result of the risk from an unruly Brexit being priced in. However, that arbitrage is likely to close once the topic is settled.
The other point that jumped out at me is just how small the Chinese financial sector's exports are relative to the much-publicized ambition of the Communist Party. The Renminbi is a very long way from being an international currency much less becoming a reserve currency. The status of Hong Kong as an international financial sector is under threat from the continued protests and there remains a clear risk, they will be put down violently.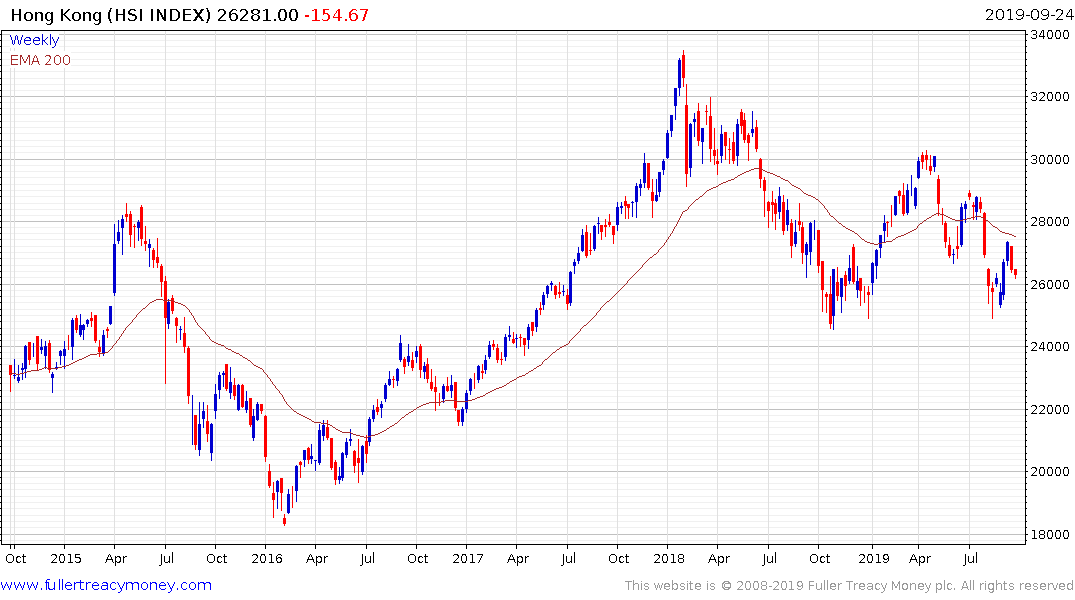 The Hang Seng rallied from mid-August to unwind a short-term oversold condition and is now fading from the region of the trend mean. The low near 25,000 will need to hold if support building is to be given the benefit of the doubt.
Back to top