Fertilizer Rebound Depends on Break From Crummy U.S. Weather
This article by Ashley Robinson for Bloomberg may be of interest to subscribers. Here is a section:
"We're going to get demand improvement," Jonas Oxgaard, an analyst at Sanford C. Bernstein in New York, said in a phone interview. "If the only thing we're seeing is normalization, so we go back to the trend line, that's still a pretty good outcome."

Fertilizer prices may ease in 2020 as new global sources of supply emerge. EuroChem Group AG and OCP Group are expected to boost potash output, and 4 million metric tons of urea capacity are forecast to come online, Maxwell of Green Markets said.

Prices dropped in 2019 in tandem with lower costs for natural gas and Chinese coal, benefiting producers including CF Industries Holdings Inc. and Sinochem.
There might have been three poor planting seasons in the US Midwest but that has not done much to support a rally in grain and bean prices. There is plenty of supply from other sources and that has helped to keep prices down. The additional impact of swine flu, cutting out demand for grains, has been an additional factor in containing price momentum.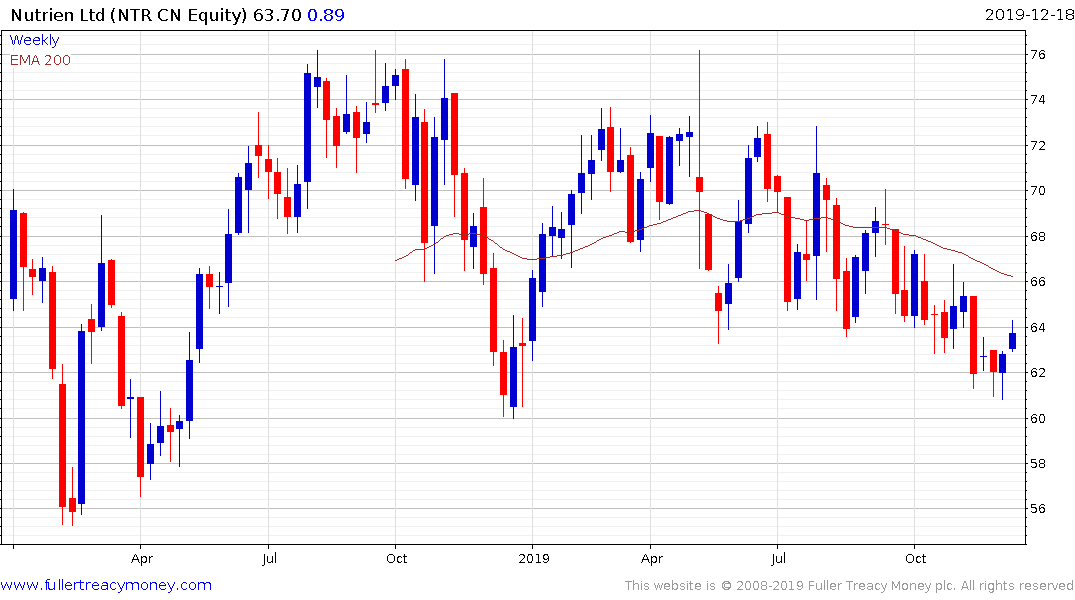 These factors have ensured fertiliser company shares have been abandoned by investors but there are tentative signs that may be beginning to change. Nutrien has held a progression of lower rally highs all year and is now testing the region of the January lows.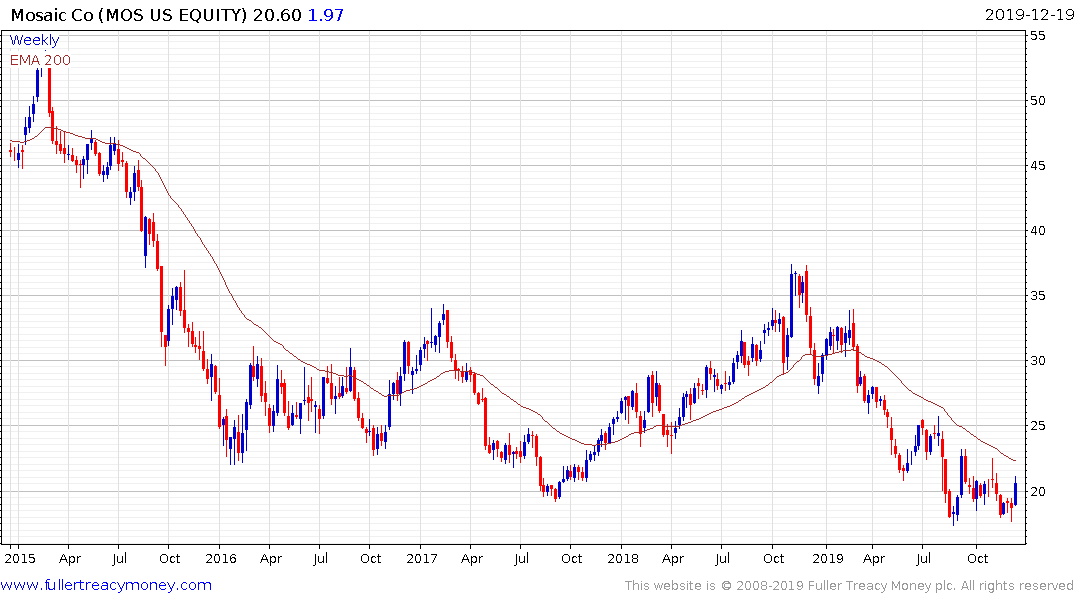 Mosaic dropped to a new low in August but rebounded and posted an upside key reversal from the $18 area early this month. It is now testing its sequence of lower rally highs.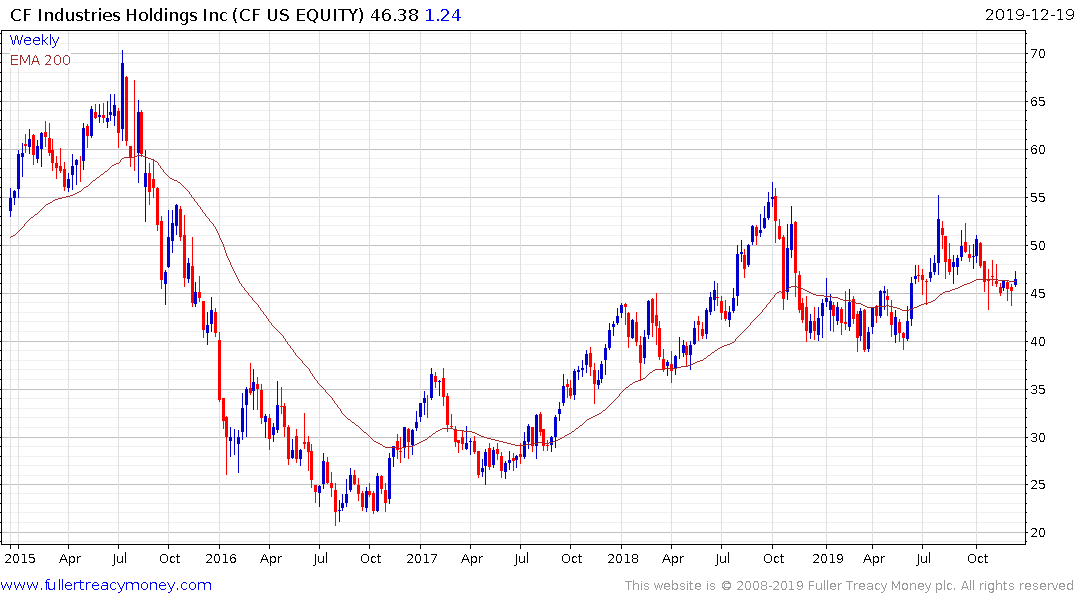 CF Industries is firming from the region of the trend mean.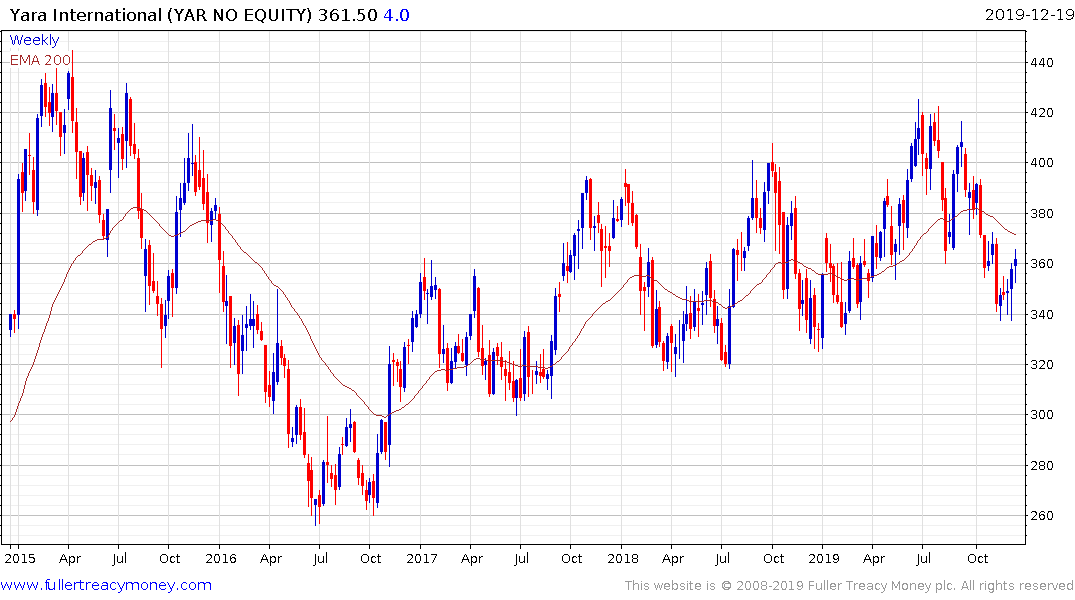 Yara International has been ranging in a volatile manner while holding an incremental sequence of higher reaction lows. It is currently bouncing from the most retest of the lower side.
Back to top